We use cookies to give you the best possible experience on our site. By continuing to use the site you agree to our use of cookies. Find out more.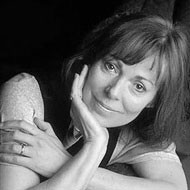 Rose Tremain
"If you've got something you can do, it's very important to do it."
02/08/1943 -
Rose Tremain biography and information
Novelist Rose Tremain was educated at the Sorbonne and is a graduate of the University of East Anglia, where she taught creative writing from 1988-95. Her publications include novels and short-story collections, and she is also the author of a number of radio and television plays, includingTemporary Shelter, which won a Giles Cooper Award, and One Night In Winter, first broadcast by BBC Radio 4 in December 2001.
She is perhaps best known for her sixth novel, Restoration, which is set during the reign of Charles II and tells the story of Robert Merivel, an anatomy student and Court favourite, who falls in love with the King's mistress. The novel, which received huge critical acclaim upon its release - earning a Booker Prize nomination in the process, became a bestseller and spawned the sequel, Merivel, in 2012.
Book and writing awards
Giles Cooper Award 1984 (Temporary Shelter); Sunday Express Book of the Year 1989 (Restoration); James Tait Black Memorial Prize 1992 (Sacred Country); Prix Femina Étranger 1994 (Sacred Country); Whitbread Award 1999 (Music and Silence); Orange Prize 2008 (The Road Home)
Similar authors to Rose Tremain