​
New Year traditionally gives us all pause for a healthy eating reboot: who better than Joe Wicks to ensure all that effort doesn't go to waste in Lean in 15: The Sustain Plan and (available to pre-order now, for publication at the end of the month) Deliciously Ella with Friends showcases the best of new recipes that are simply too good not to share.
The Clean Revolution
Healthy Eating Cookery Books
---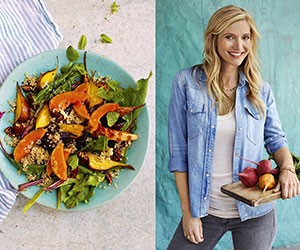 As well as being a contributing editor to British Vogue and a columnist for The Sunday Times' Style magazine, Calgary Avansino is a wellbeing expert. Her ethos is not to diet but to recognise that the quality of what we eat matters. By eating the right foods and by making key lifestyle changes, she assures, we can all lead healthier, happier lives. Her book, Keep It Real, explains this ethos in detail, while providing page after page of sumptuous recipes that will prove eating a good diet need not be dull. Avansino takes us through her fresh approach to healthy eating.
---
Juice Up
Juice and Smoothies
---
Green Gourmets
Vegetarian and Vegan Cookery
---
Comfort Food
Warming Winter Recipes
---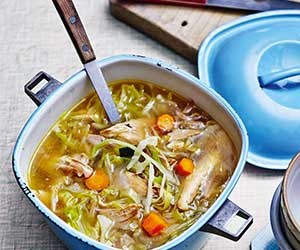 The Hemsley sisters' mission is simple: to help us all look and feel great by showing us how to prepare natural and delicious food. Straight-forward to put together, as well as brimming with flavour and nutrients, all their recipes are free from refined sugar, hydrogenated vegetable oils, gluten and grains.

Passionate, but not classically trained, these self-titled 'home cooks' are intent on making 'eating healthily' an enjoyable and accessible concept. After the immense, worldwide success of their first cook book, The Art of Eating Well, Hemsley + Hemsley have refined their message by setting out the '15 pillars' or principles of a great diet in their new book, Good + Simple.

We are delighted to present a recipe from Good + Simple, as a tasty example of their own brand of simple, revitalising food.
---
Slow Glow
Slow Cooking and Aga Recipe Books
---
Master Chefs
Celebrity Cooks
---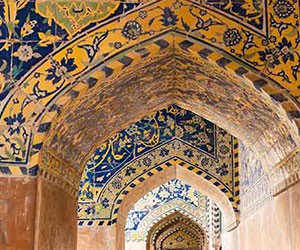 Yasmin Khan's debut was a highlight of 2016's cookery publishing and firmly establishes her as a truly special and exciting new voice in food writing. The book is a love-letter to Iran, its food, and its people, infused with the scents and flavours of the country's rich, diverse cuisine. It is also one of the most beautiful cookbooks we have seen in a long time. But what really makes The Saffron Tales stand out is Yasmin's passion, and her depth of knowledge which she has sharpened through her extensive travels around Iran. Here, we present an introduction to Iranian food from Yasmin, in which she describes how we could all benefit from adopting some Persian culture into our own lives.
---
The World's Your Oyster
Recipes from Around the Globe