​
Two very different crime titles top the billing this month, taking us from the bleak croft farms of Scotland to the unforgiving and punishing city streets of Manchester.
Sometime Waterstones bookseller Graeme Macrae Burnet was within a whisker of bagging the Man Booker with his superlative, 19th century drama of guilt and suspicion His Bloody Project, whilst the evils of the inner city threaten to pull Detective Aidan Watts under in the season's biggest crime debut, Joseph Knox's Sirens – a novel Lee Child has already judged 'very special indeed'.
See More
Up to 25% off Brand New Paperbacks
Joseph Knox's Sirens is an out-of-the-darkness, nocturnal descent into the hardened criminal landscape of Manchester. Away from the eyes of the press, an M.P.'s daughter has gone missing and disgraced detective Aidan Waits has been hand-picked as the ideal man for the job; what follows is a mesmeric journey into a dread-filled urban noir. Sirens is Joseph Knox's first novel.
---
Crime on the Cam
Crime lurks in the gentlest corners of the British countryside, even in the cloistered quiet of leafy Grantchester; leaving clues that call for the skills of vicar turned detective Sidney Chambers.
---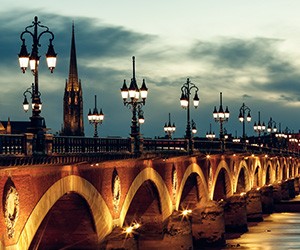 As the publication of the final Enzo Macleod novel, Cast Iron, nears, and in an article written exclusively for Waterstones, award-winning crime writer Peter May shares some of the locations and individuals that inspired him to write the final Enzo File.
---
The Man in the Grey Overcoat – Inspector Maigret
Georges Simenon's sparing, knife-edged prose sets the bar for detective fiction, now re-issued by Penguin with brand new translations discover the father of littérature de criminalité.
---
When Darkness Falls
Live By Night, Dennis Lehane's booze-soaked Boston underworld thriller, comes to the big screen this January making this a perfect time to discover one of the sharpest voices in contemporary American noir.
---
See more
The Reigning Queen of Crime
Our Curated Selection of Agatha Christie Stories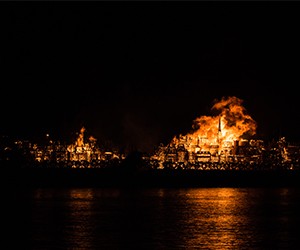 Andrew Taylor has long been a familiar figure in the crime writing firmament and indeed continues to stand as the only author to twice-bag the Crime Writing Association's Historical Dagger. Even for Taylor's experienced hand, Ashes of London, (our Thriller of the Month for January) represents something of a fresh benchmark: receiving critical adulation from the off, it seems fair to say that in its brilliantly-nuanced protagonist James Marwood, we're witnessing the birth of who may prove to be one of the great enduring genre characters of the future, a 'new Shardlake' as The Times put it. For Waterstones, Andrew Taylor walks us through the inspiration for this fine slice of Restoration murder.
---
Beyond Baker Street
The master of detection has inspired many writers to don Conan Doyle's mantle and try their hand at a touch of elementary sleuthing, here we present the best inheritors of the Sherlock legacy.
---
How Clued Up Are You? - Gifts for Super Sleuths