Your Waterstones Books of the Month for October
From the First Flowering of New York to the Treacherous Slopes of Mount Kenya
It's intriguing that each of our choices for October's Books of the Month selection has at its core a genuinely individual protagonist, whether it be the splendidly mysterious Richard Smith of Francis Spufford's Golden Hill or the impossibly resourceful Felice Benuzzi, taking on the extreme geography, elements and wildlife of East Africa in No Picnic on Mount Kenya. Only the book offers a true doorway to that character's motives and inner journey, and every title that follows – be it set in pre-Glasnost Russia of Gorky Park or the rural Wales of Waugh's Decline and Fall – offers something unparalleled and sometimes rather unexpected.
---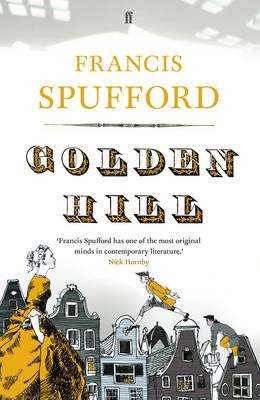 Golden Hill by Francis Spufford
It's fair to say that few recent fictional debuts have arrived with the same warm critical glory as currently being enjoyed by Francis Spufford's superb Golden Hill.
"Spufford… has created a complete world, employing his archivist skills to the great advantage of his novel," ran The Financial Times.
"This is a book born of patience, of knowledge accrued and distilled over decades, a style honed by practice. There are single scenes here more illuminating, more lovingly wrought, than entire books."
The Telegraph referred to it as "verifiable gold" and The Guardian "first-class period entertainment".
Richard Smith arrives in a nascent, Dutch-filled 18th Century New York, mysteriously carrying a bill for £1000 in his pocket. What begins is a cracking, humour-filled tale of true ingenuity as we follow our hero on his picaresque journey across this city-in-miniature, a man whose charming but enigmatic motives arouse both intrigue and incident in equal measure.
Spufford – previously associated with a string of solid, non-fiction titles, including the successful Backroom Boys – here brings an assured comic touch to his lightly-wrought, but thorough, research. Fabulous.
---
No Picnic on Mount Kenya by Felice Benuzzi
First finding print in 1947 within his native Italy as Fuga sul Kenya – 17 giorni di liberta (Escape on Kenya – 17 days of liberty), Felice Benuzzi's absolutely extraordinary account of escape from the tedium of an equatorial British Prisoner of War camp in Nanyuki, Kenya, by audaciously ascending and descending Mount Kenya itself is - by now - the stuff of climbing legend.
Armed with little more than a meagre supply of sequestered rations and a rough map of the mountain sketched on the label from an Oxo tin, Benuzzi and his two adventurous comrades broke free of confinement and commenced their knowingly-doomed bid for momentary freedom, incredibly breaking back in to the camp eighteen days later to the obvious amazement (and thinly-disguised admiration) of their British captors.
Undeservedly out of print in English for some time, we're proud to be able to offer this brazen and quite brilliantly-written account of daring in a new paperback edition which includes (for the first time in the UK) the chapter The Unknown, in addition to a number of Benuzzi's own watercolours of both the ascent and his confinement.
---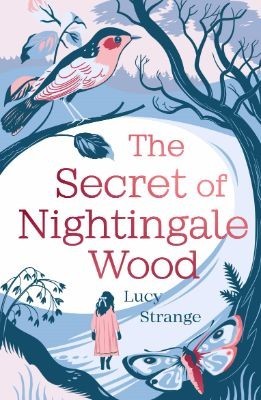 The Secret of Nightingale Wood by Lucy Strange
English and Drama teacher Lucy Strange honed her writing talents on the award-winning 'reluctant expatriate' blog Homesick and Heatstruck, her account of life in Dubai with her husband and two cats.
A win as runner up in the Montegrappa First Fiction Competition at the Emirates Airline Literature Festival captured the attention of leading British children's publisher Chicken House and soon after The Secret of Nightingale Wood was born, a knowing and luminously-written nod toward classics such as Dodie Smith's I Capture the Castle or Lucy M. Boston's The Children of Green Knowe.
Set in England just after the climax of World War One, it tells the story of Henrietta, a solitary girl trying to recover from the devastating loss of her brother.
Drawing deep on her love for storybook tales and her belief in her brother's spirit, Henry is drawn deep into the woods beyond her home to meet with the only figure who just may be able to bring salvation to her ravaged family.
"I was particularly interested in the idea of aftermath," commented the author for our website. "What happens after a war, or a death or a time of devastation, and how (or indeed if) it is possible to find hope when it feels as though everything in the world has crumbled to dust."
---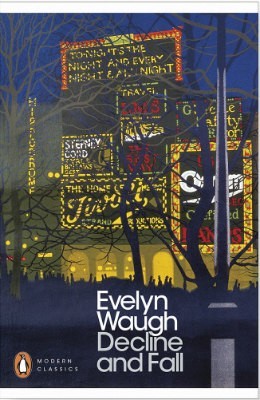 Decline and Fall by Evelyn Waugh
Described by Simon Heffer in The Guardian as "a canvas on which Waugh, whose list of grudges and grievances was legendary, could exhibit some of the more pressing," Evelyn Waugh's Decline and Fall continues to stand as the mordantly funny benchmark of savage British satire.
Woebegone theology student Paul Pennyfeather, humiliated and sent down over drunken college larks, finds himself entombed in a minor, Welsh-set public school, destined for many miserable years of teaching.
His attraction to a pupil's well-heeled mother offers a tantalising route to escape, but their subsequent engagement leads to an almost inevitable series of comic catastrophes that once again brings profound misfortune to the House of Pennyfeather.
Still to this day laugh-out-loud funny, Decline and Fall was listed by the master John Mortimer as one of his ten favourite reads, calling it Waugh's "first, most perfect novel."

---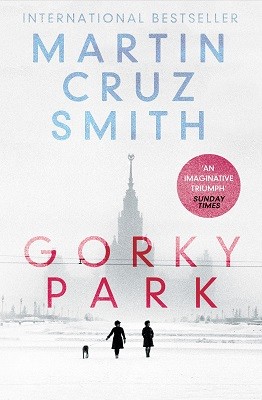 Gorky Park by Martin Cruz Smith
"The action is gritty, the plot is complicated, the overriding quality is intelligence." Thus heralded The Washington Post on Gorky Park, the 1981 breakthrough novel in Martin Cruz Smith's Arkady Renko sequence.
Although relatively established by then as a thriller writer, Gorky Park immediately pushed Cruz Smith into superstar status with its unusual, Eastern Bloc setting, defiantly literary gilding and an utterly mesmeric hero at its centre – the restless, world-weary Arkady Renko, chief investigator for the Soviet Militsiya in Moscow.
When three people are found murdered in Gorky Park, each bizarrely butchered, a new world of conspiracy and corruption at the highest level opens for Renko, twisting him away from the usual, brutally mundane cases his position usually affords.
Seeped in a genuine sense of foreboding and Russian melancholy, Gorky Park became the first of (to date) eight novels charting Renko's progress, culminating most recently in Tatiana where the detective is compelled to enter the tense labyrinth of the new Russia.