​
The golden age of natural history writing continues with a slew of magnificent recent volumes.
Melissa Harrison concludes her landmark seasonal sequence with Winter, the last in this phenomenal series tying prose with the countryside; published last summer in paperback, Matthew Oates' In Pursuit of Butterflies: A Fifty-Year Affair is one of the remarkable accounts in modern natural history, part-soliloquy, part a tale of obsessive celebration; or perhaps it's Amy Liptrot's The Outrun, her searing, Wainwright Prize-bagging tale of spiritual rebirth beneath the wild skies of Orkney.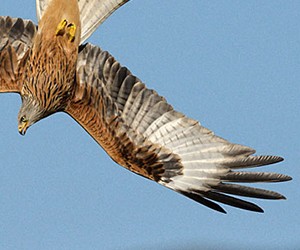 Collins Life-Size Birds is as much a celebration of photography as it is of Britain and Northern Europe's rich and varied birdlife. For the first time, owing to recent advances in digital imaging, contemporary photographers can capture images of birds in as much detail as can be seen with the naked eye. The resulting imagery is simply breath-taking. Here, Collins Life-Sized Birds co-creators Paul Sterry and Rob Read explain their ground-breaking work.
---
A Murmuration and a Murder
Fine books for birders and bird enthusiasts
---
Playing the Wild Card
Frame that fearful symmetry with this stunners on the wild world
---
The Natural Navigator
Nature guides and practical handbooks to keep by your side
---
Full Fathom Five
From the shore to the darkest deep: the undersea kingdom
---
The Lay of the Land
New and recent writing on nature
---
Wild Hares and Snow Geese
Classic and recommended nature writing
---
Sweet as a Nut
Pocket-sized nature, perfect for gifting
---
Capturing Nature
The natural world in photography and art