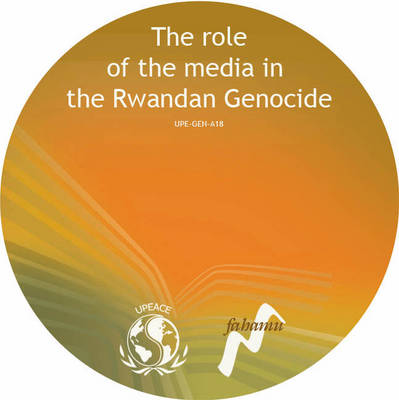 CD-ROM
Published: 01/01/2003
The 1994 genocide in Rwanda provides a telling case study of two quite separate roles for media in a conflict situation. The genocide was among the most appalling catastrophes of the 20th century, and media played a significant part both internally and internationally. Prior to the genocide, radio stations and newspapers were carefully used by the conspirators to dehumanise the potential victims, Rwanda's Tutsi minority. During the genocide, radio was used by the Hutu extremist conspirators to mobilise the Hutu majority, to coordinate the killings and to ensure that the plans for extermination were faithfully executed.While a series of terrible massacres of Tutsi were carried out and as the signs of ever-increasing violence grew, Rwanda was totally ignored by the international media. When the genocide came, the erratic media coverage largely conveyed the false notion of two 'tribes' of African 'savages' mindlessly slaughtering each other as they had done from time immemorial. As a result, there was little public pressure in the West for governments to intervene.In this CD-ROM, you will study these two facets of the media role in the genocide in detail. You will see how easily the concept of free speech and free press in a local situation can be perverted for foul ends. We will ask how this dilemma could be resolved. We will explore the problem of inadequate or even distorted international coverage of crises and conflicts in areas poorly understood by Western journalists. We will consider whether this unfortunate situation can be improved in the future. The CD-ROM has been developed for journalists and other professionals in the field of media, students of journalism, NGO staff and policy makers.
Publisher: Pambazuka Press
ISBN: 9781906387044
You may also be interested in...
We would love to hear what you think of Waterstones. Why not review Waterstones on Trustpilot?