Chaos and Creation
Revisiting the Russian Revolutions
Almost a century has now passed since the forced, revolutionary abdication of Nicholas II, the last Emperor of Russia, bringing to a close a dynasty that had ruled over this vast country for some three hundred years. Overwhelmed by the hyper-inflation and food shortages fuelled by the horrific carnage and blunders of war, the surrender of Russia's final Tsar opened the door to 1917's October revolution that of course laid the foundations of what would become the future Soviet system.
With Russia once again a significant and often controversial player in world affairs, as you might expect the recent publishing encompassing both its past and present has been spectacular, including two fresh offerings from the field's literary titans. Simon Sebag Montefiore's The Romanovs, our current Non-Fiction Book of the Month, swept the field in terms of opulent notices (a 'glorious romp' as The Telegraph put it) and now Robert Service's The Last Of The Tsars is securing similar heaped praise.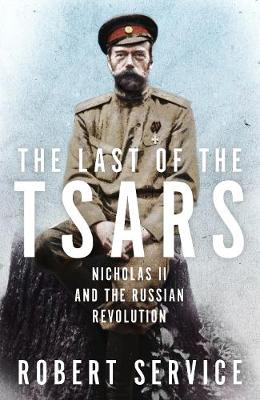 Robert Service
Service's exhaustive portrait of Nicholas II ("Detailed and painstakingly researched," noted Peter Conradi in The Sunday Times) describes a man almost uniquely unfit to pursue the very policies he set in motion.
Propelled by papers Service discovered in the Hoover Institution at Stanford University, for The Observer the author has 'written a timely and important book… [bringing the story] a rare clarity and common sense.' The Tsar, it seems, was largely undone by his deep inflexibilities and prejudicial belief.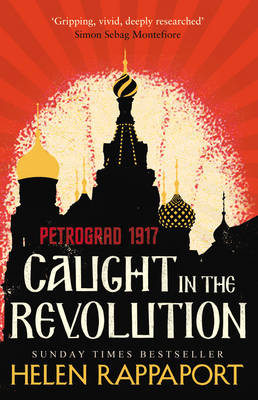 Helen Rappaport
Meanwhile, Helen Rappaport treads a different path to paint her picture of 1917 in Caught in the Revolution, picking up on a myriad of voices who found themselves, for one reason or another, in the heat of Petrograd's revolutionary fervour.
Amongst their number stood the then spy Somerset Maugham, in a mission to subvert German propaganda forcing Russia from the war; activist and suffragette Emmeline Pankhurst, interceding with the revolutionaries in a similar attempt to maintain Russia's wartime effort, which was by then viewed with much contempt; and even Swallows and Amazon's Arthur Ransome who missed the October happenings itself, taking time out back in England.
Combined with less-luminary accounts of a Russia sometimes farcically on the brink of total chaos, Caught in the Revolution offers a kaleidoscopic record of a particular, seismic moment; the aftershocks continue to be felt to this day.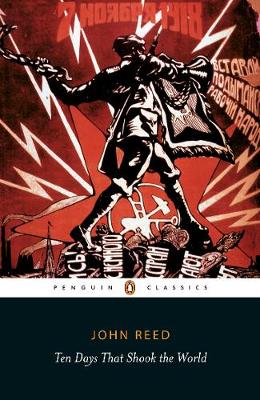 John Reed
Included in Helen Rappaport's reportage are the words of John Reed, the American journalist and socialist whose first-hand revolutionary account Ten Days That Shook the World had for decades (despite Reed's partisan leanings) stood as perhaps the preeminent account of that turgid time.
Post the October revolution, Reed returned to a largely unforgiving America, his leftism and desire to promote the Bolshevik cause largely falling on stony ground.
Although his book – published in 1919 – met with immediate influence, Reed never lived to see Lenin provide his own subsequent introduction in 1922, having passed two years earlier of typhus. He was 33 and died a Russian hero, buried at the Kremlin Wall Necropolis.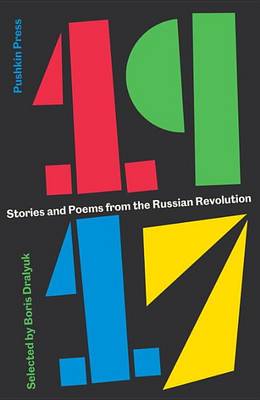 Boris Dralyuk
Amongst many other guises, Boris Dralyuk is the co-editor of the Penguin Book of Russian Poetry and has already worked extensively as translator for the ever-excellent Pushkin Press.
From Pushkin, Dralyuk now presents the anthology 1917, a deeply-absorbing collation of literary responses to the events of that year.
It's an unexpected, surprising list: then-contemporary poetry and prose, '…produced,' as the Times Literary Supplement put it, '…without perspective, full of potentials and unclear about actuals.'
Many of the authors are unknown in the west, but as noted by an effusive Financial Times, the works 'can be read as historical documents, but also for their sheer literary value.'

Orlando Figes
Finally, no collation of books on this theme can be complete without Orlando Figes' A People's Tragedy. Even the great and much-missed Eric Hobsbawm couldn't be but impressed when twenty years ago this fine history first saw print, proclaiming the volume in the London Review of Books as a 'very impressive piece of history-writing… A People's Tragedy will do more to help us understand the Russian revolution than any other book I know.'
Tracing the roots of revolution back to the famine of the late 19th century, Figes tracks the course of a finite number of individuals to construct a robust argument of concurrent catastrophe.
Republished in this centenary year with a fresh introduction from Figes to reflect on the revolution's legacy, A People's Tragedy continues to stand as a properly seminal work.

Any selection of texts on this vast and often contentious area of history can only hope to scratch the surface, but these five titles – from the polemic reportage of John Reed to the sometimes brutal poetic verse found in Dralyuk's 1917 – present a certain range of observation, analysis and experience that are crucially needed in approaching the Russia of the 21st century.
---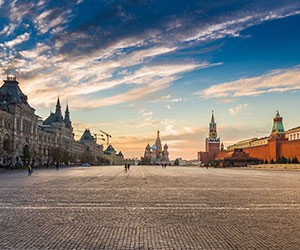 Continuing our sequence of posts inspired by the events that swept Russia a century ago, we're pleased to present, in full, Orlando Figes' new introduction to what has to be his most highly-regarded work - A People's Tragedy: The Russian Revolution, re-released this year in an appropriately stunning new edition. 'Elaborately researched, rigorously structured, coherently argued, it presents an overwhelmingly comprehensive view of one of the most important and complicated of all modern events.' – The Guardian
---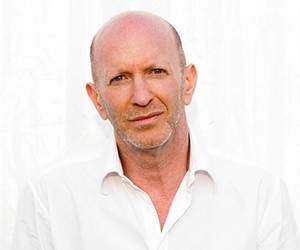 Our Non-Fiction Book of The Month for February, The Romanovs 1613–1918 by Simon Sebag Montefiore, is an exceptional example of this year's reflections on the 100 years that have passed since the climactic Russian revolutions of 1917. It is one of those once-in-a-decade texts that brings the past acutely into the present; the author's inexhaustible research and deftness for story-telling sealing a vast but still intimate chronology of Russia's twenty sovereigns. Of course, the history of Russia is as vast as the nation itself, a daunting prospect for anyone looking to properly unpick its past. Exclusively for Waterstones, Simon Sebag Montefiore presents his own reading roadmap to those eager to explore the Russian adventure.
---
Simply reserve online and pay at the counter when you collect. Available in shop from just two hours, subject to availability.
Thank you for your reservation
Your order is now being processed and we have sent a confirmation email to you at
When will my order be ready to collect?
Following the initial email, you will be contacted by the shop to confirm that your item is available for collection.
Call us on or send us an email at
Unfortunately there has been a problem with your order
Please try again or alternatively you can contact your chosen shop on or send us an email at