​
Notebooks
The classic Moleskine notebooks. Slim and portable - glorious.
---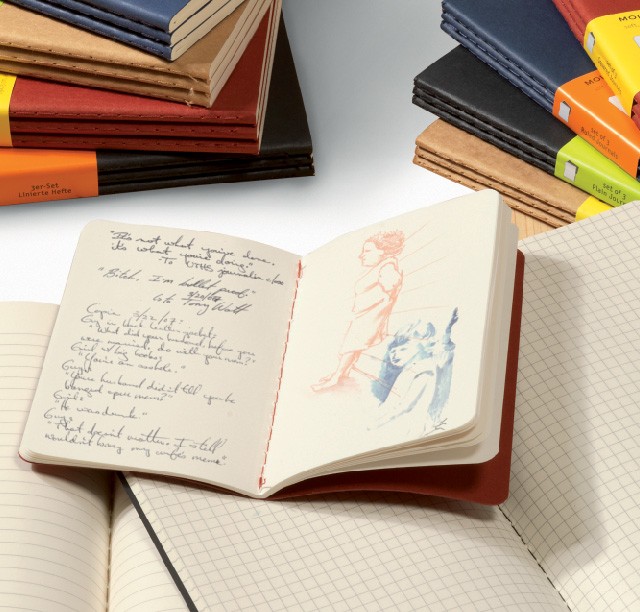 Cahier
Supplied in sets of three, Cahier notebooks have a heavy-duty cardboard cover but are slim and light.
---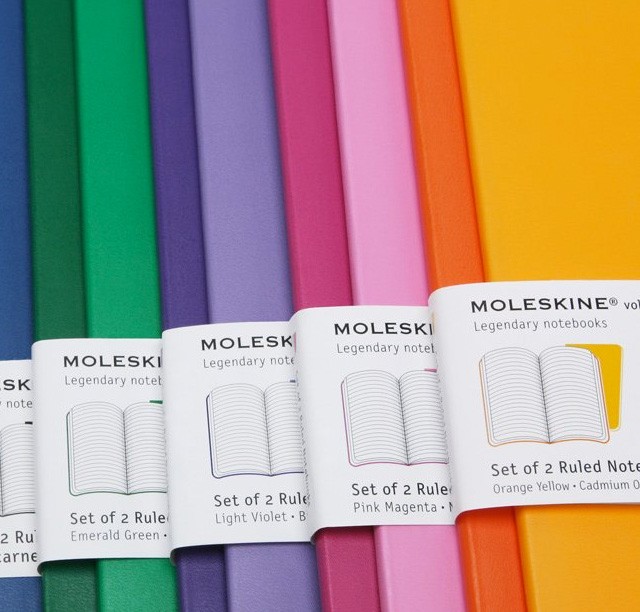 Volant
Soft-covered notebooks supplied in sets of two complementary colours.
---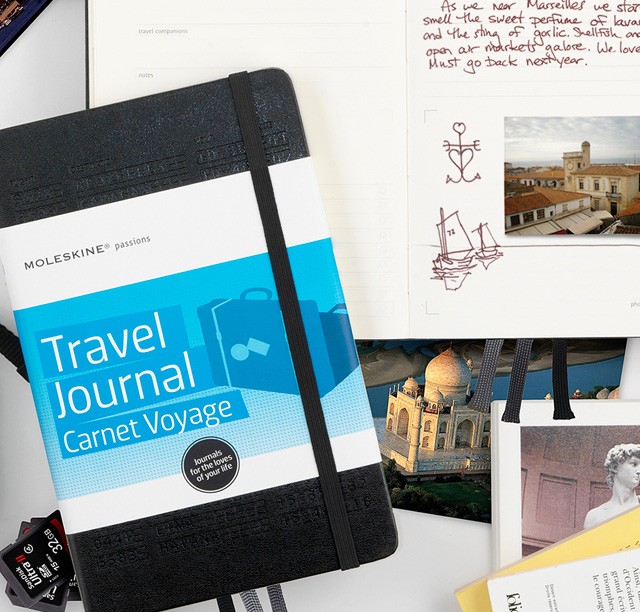 Passions
Quality journals to record your passions whether it's travel, recipes, films or, best of all, books. These notebooks are tabbed, include adhesive labels and are tailored to the subject.