Harrogate History Festival
Thursday 20th – Sunday 23rd October 2016
Since their inception in 1966, the Harrogate International Festivals have spearheaded festival culture in the UK with their mix of acclaimed established talent, emerging names and their ambition to inspire thinking and creativity for Yorkshire as a whole.
Central to the festival sequence is the Harrogate History Festival, which for 2016 features perhaps its strongest line-up yet: Paddy Ashdown, Anthony Beevor, Philippa Gregory, Tom Holland, Joe Abercrombie, Jonathan Dimbleby and Tracy Borman are just some of the luminaries in attendance for what promises to be an unparalleled four days of revelation and discussion.
The Festival takes place from 20-23 October 2016 during which you will also be able to sample the delights of Harrogate itself, that beautiful Yorkshire jewel with more than a little history of its own! To catch all the names, we thoroughly recommend the Festival's Rover Ticket – starting at only £56 – and weekend break packages are available, which include all tickets, accommodation and lunches at the glorious Old Swan Hotel - plus an exclusive Festival goody bag!. Prices for the break start at £369. Individual event tickets start from just £7.
Book online: www.harrogateinternationalfestivals.com
Box office: 01423 562303
---
Anthony Beevor
Thursday 20 October, 5pm
Tickets: £11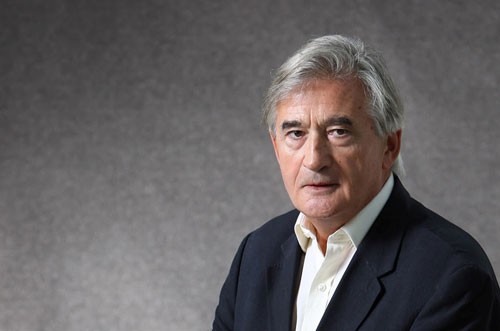 Anthony Beevor has been praised for transforming a genre and inspiring a generation. His history of the battle of Stalingrad, not only catapulted him to international fame in 1998, it took military history into the bestseller lists.
With an ability to combine academic rigour with a storyteller's sensibility, his descriptions of grand sweeping events read 'more like Tolstoy' than the dry troop movements of previous military historians. Treading into the heart of darkness, his follow up Berlin: The Downfall 1945, reportedly brought him to tears. What drives him? A fascination with the war which defined the world he grew up in, and the nature of evil itself.
A former officer with the 11th Hussars, his award-winning books have appeared in more than 30 languages. His latest book Ardennes 1944 – Hitler's Last Gamble went straight to No 1 on the Sunday Times bestseller list.
---
Philippa Gregory
Friday 21 October, 5pm
Tickets: £11
Philippa Gregory needs little introduction. Her bestselling novels include The Other Boleyn Girl, which was made into a TV drama and a major film, and a series on the Plantagenets, which was filmed for the BBC as The White Queen. Now she returns to the Tudors with The Taming of the Queen, asking the scintillating question: Why would a woman marry a serial killer? Because she cannot refuse, of course – especially when that man is King Henry VIII. His previous queen lasted 16 months, but Henry adores Kathryn Parr, a 30-year-old widow. But is that enough to keep her safe? From the author who has described all of Henry's queens comes a deeply intimate portrayal of the last.
As well as her love of history as a fiction writer, Philippa reviews for major broadsheets, and regularly broadcasts on TV and radio. She lives on a small farm in Yorkshire with horses, hens and ducks.
---
Tracy Borman
Saturday 22 October, 10.30am
Tickets £11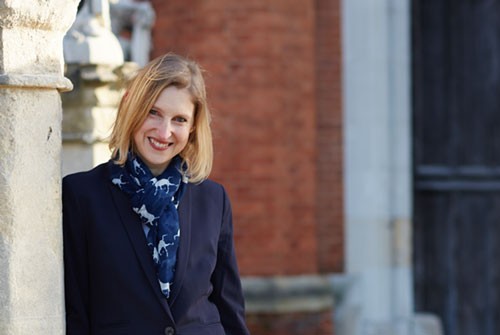 Borman is a writer who can prise out the humanising details that make the past come alive.
The actor Mark Rylance's hypnotic portrayal of Cromwell helped make an unlikely pin up. The truth of his Tudor box office allure was unpicked by Borman in her definitive biography: Thomas Cromwell, The untold story of Henry VIII's most faithful servant.
Her latest book, The Private Lives of the Tudors, uncovers revelatory domestic secrets. The Tudors had people to clean their teeth, wash their underwear and run their baths, as well as the worst job title known to history – the Groom of the Stool – intimate body servants who accompanied the king to the privy; constipation being a widespread problem for the Tutor monarchs.
Tracy studied and taught history at Hull University before going on to a successful career in heritage as joint Chief Curator of Historic Royal Palaces and Chief Executive of the Heritage Education Trust.
---
Nicholas Crane
Saturday 22 October, 7.30pm
Tickets: £11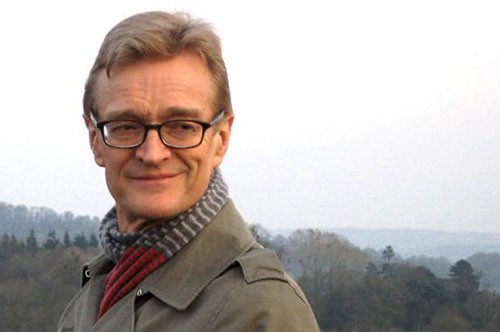 Crane is a rare combination: international explorer, prize-winning author, expert cartographer, with a charisma that brings his personal obsession alive.
The co-presenter of BBC's Coast, he's been the lead presenter of more than 60 BBC films, and is author of a dozen books. Nick undertook a solo, 17-month, 10,000 kilometre mountain walk across Europe. He's ridden horseback through Afghanistan and travelled by bicycle over the Himalayas. A journalist, he's written extensively on his global travels and raised charitable funds via his expeditions.
His latest offering, The Making of the British Landscape is part journey, part history, and poses difficult questions for the future of Britain's landscapes. The 12,000-year story of the British landscape begins with the melting tongues of glaciers, exploring how geology shapes our cities, industry, climate, economy and lives. It culminates in the twenty-first century - set to be one of the most extreme centuries of change since the Ice Age.
---
Tracy Chevalier
Sunday 23 October, 2pm
Tickets: £11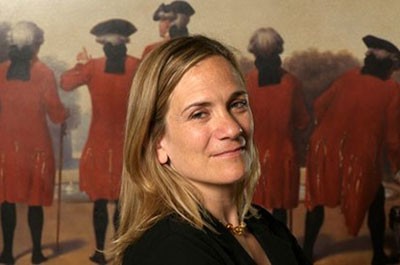 Proving Hollywood is hot for historic drama, Chevalier's Girl with a Pearl Earring starred Colin Firth and Scarlett Johansson and catapulted the author to the bestseller lists, selling five million copies worldwide.
Spinning fiction from history, her 2009 novel Remarkable Creatures focused on 19th century English fossil hunters; 2004's The Lady and the Unicorn explored medieval tapestry weavers. Her eighth novel, At the Edge of the Orchard, is a sweeping, compelling story of a pioneer family scraping together a life in the swamps of Ohio. James Goodenough grows apple trees, as his wife Sadie gets drunk on applejack. Years later, their son Robert, haunted by his broken family, discovers the past is never really past.
The critics' verdict? Dark, powerful, rich, evocative, moving… As well as illuminating the hardship of Ohio in 1838, Tracy brings to life the urge to wrestle with our own roots, however deep and tangled they may be.
As ever, we'll be on hand too to lend a helping hand so we look forward to seeing you later in the autumn.
Simply reserve online and pay at the counter when you collect. Available in shop from just two hours, subject to availability.
Thank you for your reservation
Your order is now being processed and we have sent a confirmation email to you at
When will my order be ready to collect?
Following the initial email, you will be contacted by the shop to confirm that your item is available for collection.
Call us on or send us an email at
Unfortunately there has been a problem with your order
Please try again or alternatively you can contact your chosen shop on or send us an email at