​
Ahhh, food, glorious food! Books of sheer culinary genius have long been meat & potatoes for us, whether it is classics from the likes of Elizabeth David or Rose Gray and Ruth Rogers' original The River Café Cookbook, to the very latest trends and seasonal treats from around the world. Pull up a chair and indulge in a world of flavour...
Haute Cuisine - The Art of Fine Dining
---
The Clean Revolution - Healthy Eating Cookery Books
---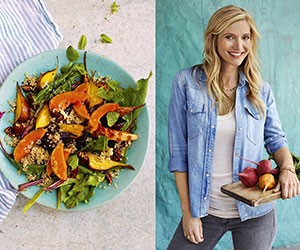 As well as being a contributing editor to British Vogue and a columnist for The Sunday Times' Style magazine, Calgary Avansino is a wellbeing expert. Her ethos is not to diet but to recognise that the quality of what we eat matters. By eating the right foods and by making key lifestyle changes, she assures, we can all lead healthier, happier lives. Her book, Keep It Real, explains this ethos in detail, while providing page after page of sumptuous recipes that will prove eating a good diet need not be dull. Avansino takes us through her fresh approach to healthy eating.
---
Master Chefs - Celebrity Cooks
---
The World's Your Oyster - Recipes from Around the Globe
---
Slow Glow - Slow Cooking and Aga Recipe Books
---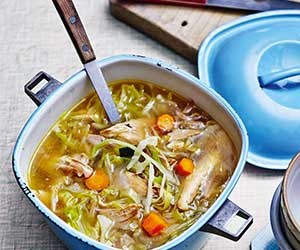 The Hemsley sisters' mission is simple: to help us all look and feel great by showing us how to prepare natural and delicious food. Straight-forward to put together, as well as brimming with flavour and nutrients, all their recipes are free from refined sugar, hydrogenated vegetable oils, gluten and grains.

Passionate, but not classically trained, these self-titled 'home cooks' are intent on making 'eating healthily' an enjoyable and accessible concept. After the immense, worldwide success of their first cook book, The Art of Eating Well, Hemsley + Hemsley have refined their message by setting out the '15 pillars' or principles of a great diet in their new book, Good + Simple.

We are delighted to present a recipe from Good + Simple, as a tasty example of their own brand of simple, revitalising food.
---
Green Gourmets - Vegetarian and Vegan Cookery
---
Sugar Plums - Novelty Delights and Stocking Fillers
---
Comfort Food - Hygge and Scandinavian Living