​
Costa Book Awards
Since 1971 The Costa Book Awards have delighted and dazzled readers by picking the most enjoyable books published each year for five category shortlists - First Novel, Novel, Biography, Poetry and Children's Book. From these category winners the overall Costa Book of the Year is picked and heralded as the finest book published that year - a true masterpiece of imaginative writing.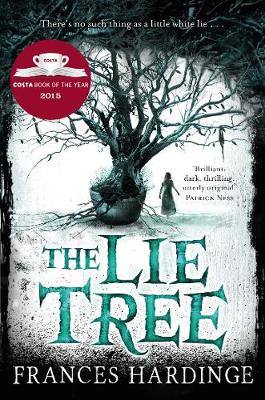 The Lie Tree is the Costa Book of the Year 2015
The Lie Tree, a Victorian murder mystery by young adult fiction author Frances Hardinge, has been named the Costa Book of the Year.
Only the second children's book to win the overall prize, the first was The Amber Spyglass 14 years ago, Hardinge's seventh novel tells the story of Faith Sunderly, whose family have shipped out from England to a remote island to escape scandal. When Faith's father is found dead under mysterious circumstances, she is determined to discover the truth. Searching for clues she discovers a strange tree that feeds off whispered lies. It will take all Faith's courage to discover the truth behind the curious events on the island, and what, or who, killed her beloved father.
James Heneage, chair of the final judges, said: "Part horror, part detective, part historical, this is a fantastic story. It's not only a fabulous children's book but a book that readers of all ages will love."