Presenting the Man Booker Prize for Fiction 2017 Winner:
Lincoln in the Bardo by George Saunders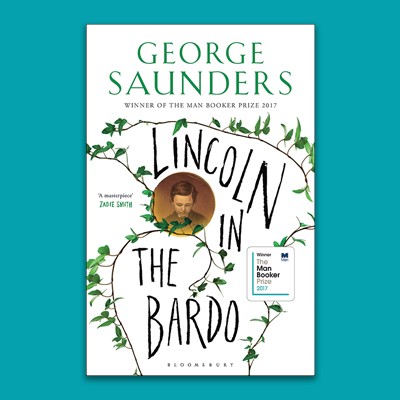 Acclaimed short story writer George Saunders emerged victorious as 2017's winner of The Man Booker Prize for Fiction, Britain's leading literary award, for his novel Lincoln in the Bardo. His win represents the second American writer to claim the Prize since eligibility was broadened in 2014 to include any English-language novel.
A huge bookseller favourite for us since its publication in 2016, Lincoln in the Bardo marked the debut of George Saunders as a novelist. The book is a wild, audacious revelry, following a grief-wracked Abraham Lincoln into the spiritual underworld as he wrestles for the soul of his dead son Willie. This afterlife – this 'bardo' – forms the stage for a phantasmagoria of bizarre ghouls and spirits, each testing Lincoln's sorrow.
"This is a novel that's so intimate and human, so profound that it seems like an act of grace."
Financial Times
You can read more from this most extraordinary (and most humane) of writers over on our Waterstones blog, where, exclusively for our website, he introduces Congratulations, by the way, a college speech that later went viral, indeed popular enough to warrant its own publication.
Beginning with the wit and writings of Mark Twain, and running though the subsequent work of authors such as Joseph Heller and Kurt Vonnegut, Saunders belongs to that fine tradition of liberal American writers simply born to question the status quo.
Following the excitement of 2018's Golden Man Booker - the search to find the ultimate Booker winner of the past 50 years - the Man Booker returns to its more usual pursuit of excellence, with the 2018 Longlist unveiled on Tuesday 24 July.
The Man Booker Shortlist 2017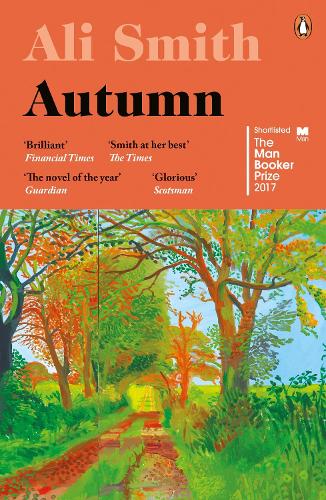 Paperback
Usually dispatched within 24 hours
Autumn
was unveiled by the critics – perhaps a little coarsely – as the 'first post-Brexit' novel, but it is far more than only that. Less a novel really as a panopticon of the now,
Autumn
is delicately split between the young struggles of Elisabeth, a thinly-secure junior lecturer, and her sometime mentor and neighbour Daniel, now a centenarian gradually slipping away in an assisted care facility. Through the prism of their relationship, Smith manages – with enormous wit and humanity – to find the quiet heroism of our daily lives, those things that bind our affection in the face of the world's indifference.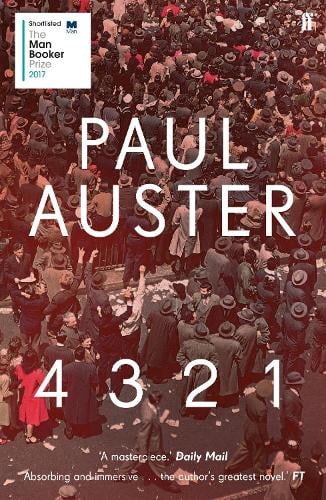 Paperback
Usually dispatched within 24 hours
"Auster's dazzling 880-page, brick-like 17th novel is, according to many, his greatest so far," recorded the Financial Times. "An immersive, challenging read." Paul Auster takes on a grand concept and delivers; March 3, 1947 sees the birth of Archibald Isaac Ferguson, and from there on in his life is split, fractal-like, between four parallel timelines, each with its own set of consequences and inbuilt fates. Although the external forces of history stay much the same, the internal stories – the decisions, the loves, the disasters, the sporadic triumphs – subtly shift and transform with wildly differing outcomes in a masterful chronicle of our times.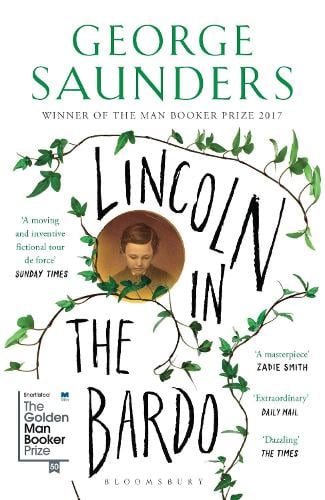 Paperback
Usually dispatched within 24 hours
For at least a month, probably every one of our staffrooms in the country had a bookseller transfixed by George Saunders' extraordinary odyssey into the underworld,
Lincoln in the Bardo
. Abraham Lincoln's child Willie is dead, sending the President into a spiral of grief; over the course of a night, Saunders presents a virtuoso battle of the souls as Willie finds himself trapped in a state of limbo between the dead and the living. "The novel beats with a present-day urgency," noted
Vanity Fair,
"a nation at war with itself, the unbearable grief of a father who has lost a child, and a howling congregation of ghosts, as divided in death as in life, unwilling to move on."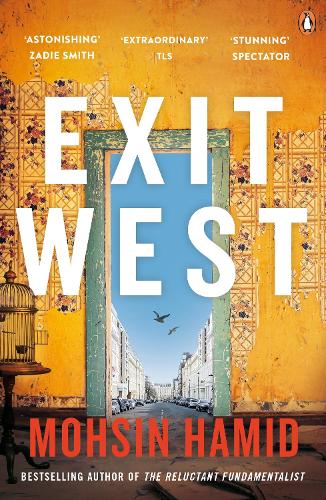 Paperback
Usually dispatched within 24 hours
A "fable-like novel has the soul of an accomplished short story and wears its message surprisingly and intoxicatingly lightly," said the
Indpendent
. The author of the Man Booker-nominated
The Reluctant Fundamentalist
this time finds a canvas in an unnamed Middle Eastern city, a place where civil unrest and an exploding refugee crisis grows by the day. Saeed and Nadia are its star-cross'd lovers, opposites that attract, but the trappings of conventional narrative end there with Hamid offering an extraordinary vision of an interconnected world, every Narnia-like doorway offering a new reality.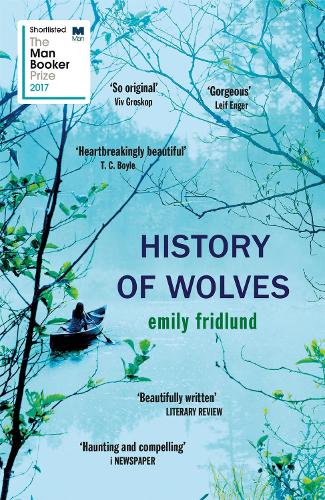 Paperback
Usually dispatched within 24 hours
Emily Fridlund's debut is a somewhat searing coming-of-age, a novel the Man Booker judges saw as possessing "a slow, unfolding mystery… questions that need to be answered about regret and religion and the way people act towards their kin". Linda is 14 and someone who may be the surviving vestige of some failed attempt at a cult; the arrival of a family on the lake's opposite shore seems, on the surface, to offer a path toward a normality. Unknown to Linda, however, there is little about this family that is normal, and the sudden arrival of their usually-absent father will prove a terrible catalyst for them all.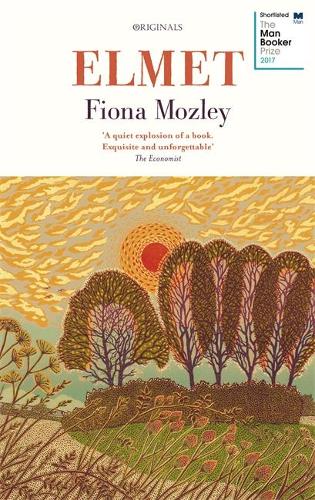 Paperback
We can order this
Usually dispatched within 1 week
The third of the longlist's debuts, Fiona Mozley's affecting Elmet is very much a mirror of modern England; told through the eyes of his children, a father falls into conflict with landowners over the Yorkshire copse they have called home. This is a tale the judges have described as "a hugely potent story about aspects of hidden England," where life is lived at the extreme margins of law and society, written with enormous lyricism on both family and landscape.
The Man Booker Longlist 2017
---
Simply reserve online and pay at the counter when you collect. Available in shop from just two hours, subject to availability.
Thank you for your reservation
Your order is now being processed and we have sent a confirmation email to you at
When will my order be ready to collect?
Following the initial email, you will be contacted by the shop to confirm that your item is available for collection.
Call us on or send us an email at
Unfortunately there has been a problem with your order
Please try again or alternatively you can contact your chosen shop on or send us an email at