The Arthur C. Clarke Award 2016
Adrian Tchaikovsky's Children of Time
Adrian Tchaikovsky conquers an outstanding field to bag the 30th Arthur C. Clarke Award. After a toast to the memory of Sir Arthur C. Clarke, led by Sir Arthur's niece Angie Edwards, the result from the five-strong judging panel was announced with Tchaikovsky's epic victorious over one of the strongest fields the Award has seen to date.
Described by Award Director Tom Hunter as possessing 'a universal scale and sense of wonder reminiscent of the novels of Sir Arthur C. Clarke himself', author Adrian Tchaikovsky has stepped into the shoes of the science fiction grandmasters by clinching the 30th Arthur C Clarke Award with his masterful Children of Time.
With a shortlist containing the likes of Iain Pears' Arcadia and Becky Chambers' highly-regarded The Long Way to a Small Angry Planet there is no doubt Tchaikovsky's win is significant, crowning a career that began in 2008 with the outset of his Shadows of the Apt series, Empire in Black and Gold. 'Choosing a winner for the Arthur C. Clarke Award doesn't get any easier after thirty years,' commented Chair of Judges Andrew M Butler. 'The judges were passionate about all six shortlisted titles and it was tough to narrow down to one book.'
Children of Time is an unapologetic return to that most classic of science fiction archetypes - the planetary Eden - but in Tchaikovsky's hands the concept flowers into a resolutely breath-taking saga of fading civilisations and sweeping cultural conflict, a stage where two species of extraordinary difference find themselves at battle for precisely the same goal. For A Monster Calls author Patrick Ness, the novel was 'a joy from start to finish. Entertaining, smart, surprising and unexpectedly human.'
We here at Waterstones congratulate our friends at the Arthur C. Clarke Awards on such a fine and eloquent choice and we of course invite you to revel in a writer now working at the peak of his powers.
The Arthur C. Clarke Award Shortlist 2016
With no less than 113 eligible submissions this year, The 30th Arthur C. Clarke Award is very much reflective of that rude health. Its five judges have dutifully worked through each novel, with contributions from true genre heavyweights (Margaret Atwood, Paulo Bacigalupi, Greg Bear, Ernest Cline, Ann Leckie and the like) through to those for whom this will be their debut awards year.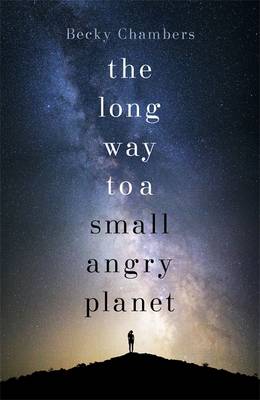 Becky Chambers
Originally self-financed and published back in 2012, Becky Chambers' debut was subsequently picked up by the publishing group Hodder, rapidly gaining favour as a firm slice of properly optimistic, thoughtful space-opera.
A novel The Guardian found 'quietly profound', its sequel A Closed and Common Orbit is out in hardback now and is the perfect antidote to the hole you'll have in your life once you've finished The Long Way to a Small Angry Planet.
Dave Hutchinson
Seen in some quarters as John le Carré melding with Christopher Priest, Dave Hutchinson's stand-alone Europe series (beginning with 2014's Europe in Autumn) is a bold shift of the espionage genre to the speculative near future.
Brilliantly juggling the notion of two separate (but entwined) universes, this novel goes some way to illustrate science fiction's ability to deconstruct and explore a very near – and succinctly British - reality.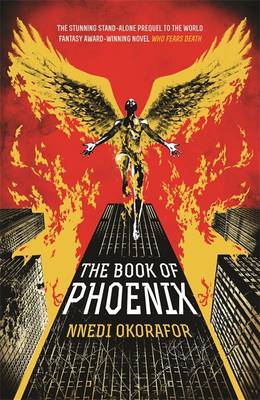 Nnedi Okorafor
The Book of Phoenix forms a companion to Okorafor's earlier Who Fears Death; although superficially different, written in parallel the two novels explore linked themes and settings, 'a way,' as Okorafor put it, 'to cope with my anger toward my immediate world.'
Beginning in a future New York, terrible events force Phoenix Okore – an outwardly normal woman, but actually genetically-engineered – to Ghana and an escalating, rage-filled takedown of the totalitarian powers that rule over all.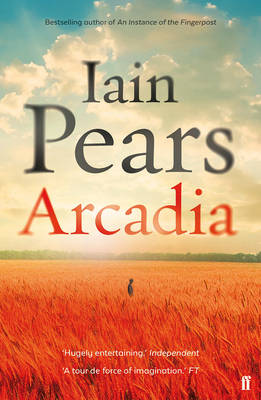 Iain Pears
1997's An Instance of the Fingerpost instantly set Iain Pears at the vanguard of the literary fiction elite and Arcadia's presence on the Prize shortlist goes some way to illustrate the shifting genre sands of modern science fiction.
A virtuoso descent into the very building-blocks of story, 'learned, frivolous, sometimes prolix but often hugely entertaining,' as The Independent had it, the parallel-universe sprinting Arcadia also (perhaps uniquely) embraces a co-existent Apple app that rather daringly adds further dimensions to the tale.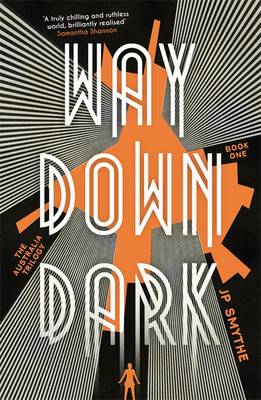 J.P. Smythe
James Smythe's earlier The Explorer was a true word-of-mouth title, gaining initial traction in Waterstones from our Manchester Arndale shop and ultimately becoming a company-wide success.
Way Down Dark tales the 'generation starship' concept very firmly into young adult territory, pitching the finely-drawn seventeen-year-old Chan against a vast and crumbling starcraft and its repertory of gangs and vicious murderers.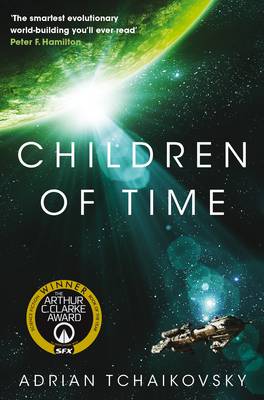 Adrian Tchaikovsky
Leeds-resident Tchaikovsky hit paydirt with his role-playing-game-inspired Shadows of the Apt series which over the course of ten novels became fantasy staples.
Here he turns squarely to that classic science fiction archetype, the planetary eden, and spins an eloquent but resolutely epic saga of fading civilisations and sweeping cultural conflict. .
Simply reserve online and pay at the counter when you collect. Available in shop from just two hours, subject to availability.
Thank you for your reservation
Your order is now being processed and we have sent a confirmation email to you at
When will my order be ready to collect?
Following the initial email, you will be contacted by the shop to confirm that your item is available for collection.
Call us on or send us an email at
Unfortunately there has been a problem with your order
Please try again or alternatively you can contact your chosen shop on or send us an email at