Wellcome Prize Winner 2017: Mend the Living by Maylis de Kerangal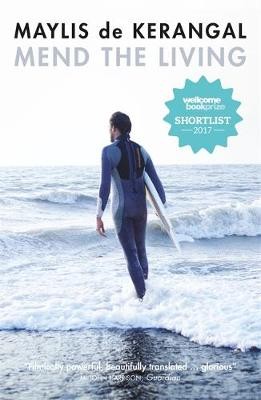 Triumphing over a terrific and hugely diverse shortlist, the night of Tuesday 24 April saw Maylis de Kerangal's novel
Mend the Living
clinch the Wellcome Book Prize 2017. The Prize – now in its eighth year – celebrates writing about medicine and health in both fiction and non-fiction, and over that period has developed into one of the year's most consistently interesting awards.
"Mend the Living is a metaphorical and lyrical exploration of the journey of one heart and two bodies. Over 24 hours we travel from trauma to hope, discovering both the humane aspect of organ donation and the internal dramas of those affected by it. Compelling, original and ambitious, this novel illuminates what it is to be human."
Val McDermid - Author, on behalf of the judging panel
On its surface,
Mend the Livin
g is the story of a single heart transplant, rendered in forensic detail. On the next level, it is a vast drama drawing in each key player charged with the organ's survival, from the young surfer whose heart it is, to the small army of medical professionals who must ensure its viability. The book probes the lives of each person this moment touches, but is careful not to paint anyone in angelic colours: the cast are all resolutely human, with a myriad of motivations driving them on.
"A thrilling opening sequence, well-suited to her urgent, breathless, visceral prose ... this extraordinary novel etches itself in the mind... There is a flamboyant artistry at work, yet Maylis de Kerangal is confronting a reality that is all too real."
Eileen Battersby -Irish Times
The 2017 Shortlist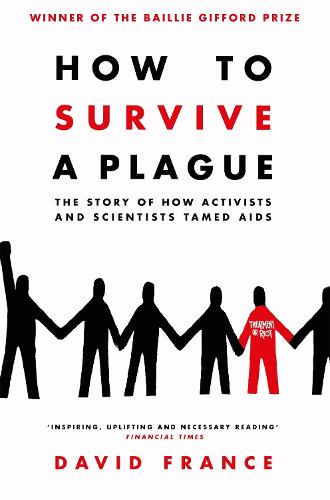 Paperback
Usually dispatched within 24 hours
What once seemed an unbeatable plague has become a manageable condition and yet around the world millions of people still die from AIDS every year, without access to the unaffordable drug care that could save them.
How to Survive a Plague by David France is the riveting, powerful and profoundly moving story of the AIDS epidemic and the grass-roots movement of activists, many of them facing their own life-or-death struggles, who grabbed the reins of scientific research to help develop the drugs that turned HIV from a mostly fatal infection to a manageable disease.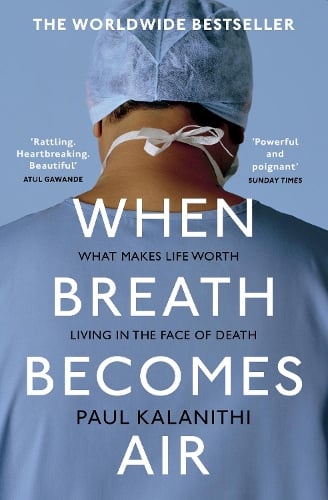 Paperback
Usually dispatched within 24 hours
An intimate and exquisitely written meditation on the meaning of life by a young neurosurgeon facing terminal cancer. Dr. Paul Kalanithi wrote When Breath Becomes Air in the last 22 months of his life.
The result is an inspirational account of family, medicine and literature, on publication swiftly finding an audience of booksellers moved by its gradual shift from hope to Kalanithi's dignified acceptance of life's end. We strongly recommend the emotional investment to read it.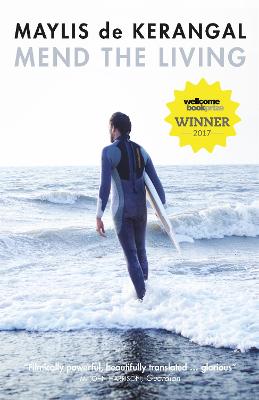 Paperback
Usually dispatched within 24 hours
A twenty-four-hour whirlwind of death and life.
In the depths of a winter's night, the heart of Simon Limbeau is resting, readying itself for the day to come. In a few hours' time, just before six, his alarm will go off and he will venture into the freezing dawn, drive down to the beach, and go surfing with his friends. A trip he has made a hundred times and yet, today, the heart of Simon Limbeau will encounter a very different course. But for now, the black-box of his body is free to leap, swell, melt and sink, just as it has throughout the years of Simon's young life. 5.50 a.m.
This is his heart. And here is its story.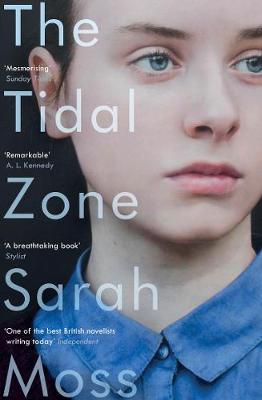 Paperback
Usually dispatched within 24 hours
In this exceptionally courageous and unflinching novel of contemporary life Sarah Moss goes where most of us wouldn't dare to look, and the result is riveting - unbearably sad, but also miraculously funny and ultimately hopeful. The Tidal Zone explores parental love, overwhelming fear, illness and recovery. It is about clever teenagers and the challenges of marriage.
It is about the NHS, academia, sex and gender in the twenty-first century, the work-life juggle, and the politics of packing lunches and loading dishwashers. It confirms Sarah Moss as a unique voice in modern fiction and a writer of luminous intelligence.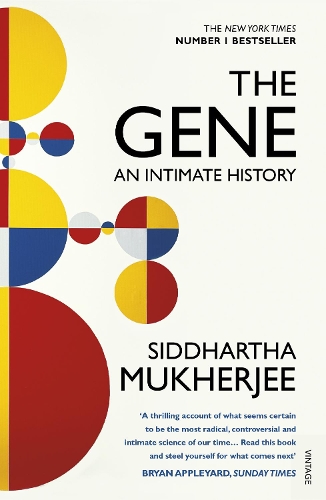 Paperback
Usually dispatched within 24 hours
The Gene is the story of one of the most powerful and dangerous ideas in our history, from bestselling, prize-winning author the author of The Emperor of All Maladies, Siddhartha Mukherjee.
Spanning the globe and several centuries, it follows the story of the quest to decipher the master-code that makes and defines humans, that governs our form and function.
Majestic in its ambition, and unflinching in its honesty, The Gene gives us a definitive account of the fundamental unit of heredity - and a vision of both humanity's past and future.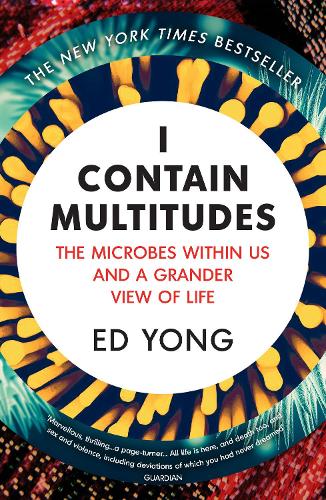 Paperback
Usually dispatched within 24 hours
Your body is teeming with tens of trillions of microbes. It's an entire world, a colony full of life. In other words, you contain multitudes.
They sculpt our organs, protect us from diseases, guide our behaviour, and bombard us with their genes. They also hold the key to understanding all life on earth. In I Contain Multitudes, Ed Yong opens our eyes and invites us to marvel at ourselves and other animals in a new light, less as individuals and more as thriving ecosystems.
In a million tiny ways, I Contain Multitudes will radically change how you think about the natural world, and how you see yourself.
Simply reserve online and pay at the counter when you collect. Available in shop from just two hours, subject to availability.
Thank you for your reservation
Your order is now being processed and we have sent a confirmation email to you at
When will my order be ready to collect?
Following the initial email, you will be contacted by the shop to confirm that your item is available for collection.
Call us on or send us an email at
Unfortunately there has been a problem with your order
Please try again or alternatively you can contact your chosen shop on or send us an email at