Baileys Women's Prize for Fiction 2017 Winner:
The Power by Naomi Alderman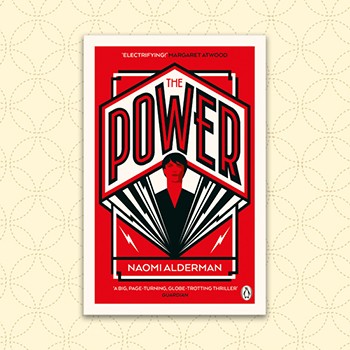 It's our absolute pleasure to confirm Naomi Alderman's The Power as the winner of the Baileys Women's Prize for Fiction 2017.

A firm bookseller favourite from the moment it first appeared, Alderman's sweeping and subversive story of power – quite literally – being acquired and exploited by women rapidly became the year's most discussed novel. Major award wins can be quite polarising, but The Power – available now in paperback – is a book we genuinely love and we couldn't be more thrilled that this exceptional author is reaping the recognition she so hugely deserves.
"...the judges and I were thrilled to make this decision. We debated this wonderful shortlist for many hours but kept returning to Naomi Alderman's brilliantly imagined dystopia – her big ideas and her fantastic imagination."
Tessa Ross - Chair oF Judges
Alderman's simple premise – what would happen to a society where a single touch from a woman could kill – opens a gateway to a striking account of vast social upheaval. Seen through the eyes of four very different perspectives, it's all thought-provoking stuff that never for a second forgets its almost breathless pace and ambition.
"[a novel that] deserves to be read by every woman (and, for that matter, every man)."
The Times
The 2017 Shortlist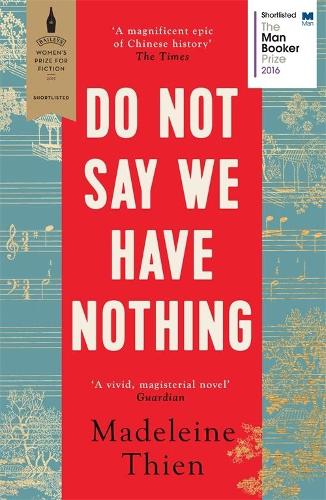 Paperback
Usually dispatched within 24 hours
Madeleine Thien's Do Not Say We Have Nothing is an epic in both ambition and execution, tracking the interwoven lives of three Chinese musical prodigies from the foundation of the People's Republic in 1949 through to the present day.
Throughout, their profound love for music both inspires and haunts the trio as they endure vast and sometimes savage shifts in China's social and political landscape.
'Thien takes this history and weaves it into a vivid, magisterial novel… deserves to cement Thien's reputation as an important and compelling writer.' – The Guardian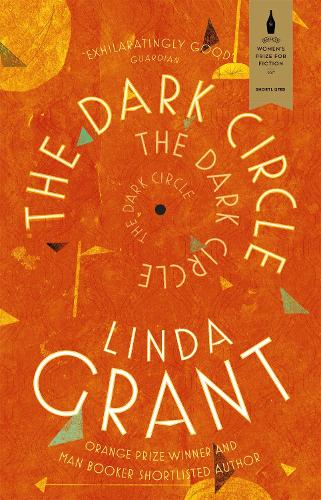 Paperback
Usually dispatched within 24 hours
Linda Grant has found victory here before with When I Lived in Modern Times back in 2000, and now this hugely regarded author returns with The Dark Circle, a novel which brilliantly deploys the setting of a 1950s NHS sanatorium to explore the rich social complexity of post-war Britain. Lenny and Miriam Lynskey, both gadflies of a new kind of London, find themselves as inmates in this strange, closed world, both gripped by slowly-consuming tuberculosis: life, however, still fights its way to the surface.
'Disturbing contemporary issues linger ominously in Grant's margins, silently enriching what's already an astonishingly good period piece.' – The Independent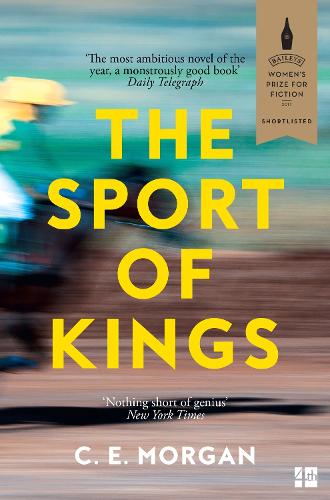 Paperback
Usually dispatched within 24 hours
A spiralling tale of wealth and poverty, racism and rage, C.E. Morgan's The Sport of Kings is an unflinching portrait of lives cast in shadow by the enduring legacy of slavery.
The Forges, a powerful Kentuckian dynasty, are defined by their need to triumph, most particularly by a father and daughter's combined obsession to breed a racehorse of unequalled power. The arrival of a young black groom, Allmon Shaughnessy, is the catalyst to the buried violence of the past and the boiling passions and greed of the present.
'The most daring novel of 2016… The Sport of Kings is a novel ostensibly about horse racing, but it is competing for much higher stakes. Morgan has dared to write the kind of book that was presumed long extinct: a high literary epic of America.' – The Telegraph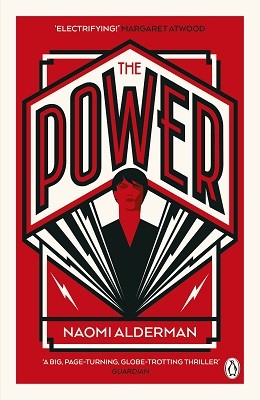 Paperback
Usually dispatched within 24 hours
Overnight, the balance of a power – both metaphorically and literally – shifts to teenage women across the world, who suddenly gain the ability to kill by mere touch.
From this almost John Wyndham-esque premise, Naomi Alderman spins a dazzlingly audacious story that draws together three women with entirely exclusive experiences – criminal, religious and political - plus a young male driven to document the entire, seething revolution.
'The Power is a fascinating look at what the world might be like if millennia of sexism went the other way... as a whole the narrative feels ingenious... deserves to be read by every woman (and, for that matter, every man).' – The Times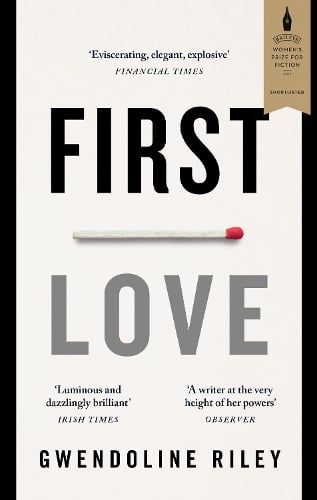 Paperback
Usually dispatched within 24 hours
Since 2002, over some six novels, Gwendoline Riley has sculpted a fictional universe of unparalleled intimacy, deconstructing the day-by-day minutiae of relationships.
First Love is the retrospective exhumation of a life and a marriage, where Neve, a wife in her mid-30s, teases apart the strands of incident that have led her to the uneasy, compromised calm of the now. Edwyn, her rather older husband, swings from one mood to the next; Neve constantly probes away at the decisions she has made and the bland myths of freedom.
'The effect is beguiling, like viewing everyday objects through a magnifying glass, or miniaturism for existentialists. First Love is an exquisite and combative piece of news from nowhere – which is everywhere, too.' – The Guardian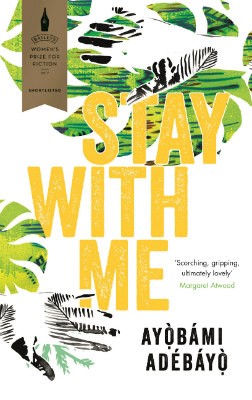 Hardback
Usually dispatched within 24 hours
The desperate need to bear a child drives Ayọ̀bámi Adébáyọ̀̀'s debut Stay With Me, an electric tale of grief and jealousy set in the south-western Nigerian state of Osun.
Society resolutely demands children of Yejide, but two years of her marriage with Akin have resulted in only failure. For both, the pressure is only compounded by Moomi, Akin's impossibly dominant and manipulative mother, who hatches a scheme destined to bring only misery into Yejide's world. Alternating perspectives flesh out the overt patriarchy of this Yoruba community, asking of what must be sacrificed in order to retain tradition and the need of a continued bloodline.
'Despite the intense sadness of her subject matter, she has produced a bright, big-hearted demonstration of female spirit, as well as the damage done by the boundlessness of male pride.' – The Guardian
Simply reserve online and pay at the counter when you collect. Available in shop from just two hours, subject to availability.
Thank you for your reservation
Your order is now being processed and we have sent a confirmation email to you at
When will my order be ready to collect?
Following the initial email, you will be contacted by the shop to confirm that your item is available for collection.
Call us on or send us an email at
Unfortunately there has been a problem with your order
Please try again or alternatively you can contact your chosen shop on or send us an email at