YA Book Prize 2017 Winner: Orangeboy

by Patrice Lawrence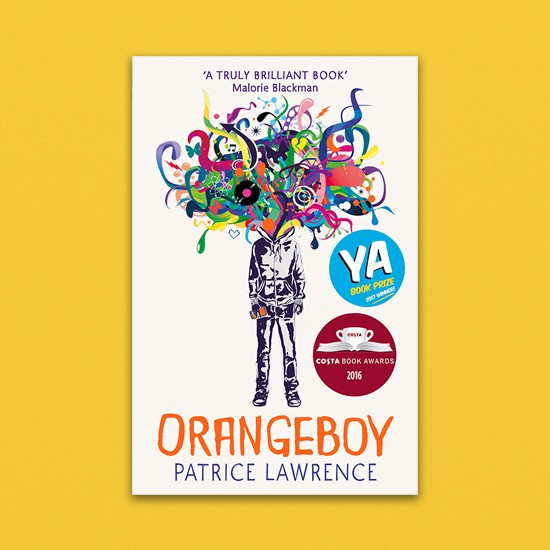 £7.99 £6.49
We are thrilled to confirm Patrice Lawrence's Orangeboy as winner of the YA Book Prize 2017. Lawrence beat competition from nine other authors - including Malorie Blackman, Francesca Simon and Alex Wheatle - to take the prize. She was given the £2,000 prize at a ceremony at the Hay Festival.
The Bookseller launched the YA Book Prize in 2014 to champion Young Adult books written by authors living in the UK or Ireland.
It is the first UK and Ireland prize to focus specifically on fiction for young adults and addresses an important need for a prize in the growing YA and teen market. The prize celebrates great books for teenagers and young adults and aims to get more teens reading and buying books.
"All that noise was fighting with the music and the music was fighting with itself. It was the usual crappy mashup, The Beatles mixed with Frank Sinatra mixed with Michael Jackson. But underneath was a bass beat, thump, thump, thump, like my heart."
PATRICE LAWRENCE, ORANGEBOY
Orangeboy tells the story of 16-year-old Marlon, who finds himself facing tough choices after a date ends in tragedy. Despite not wanting to follow his older brother Andre down the wrong path, Marlon gets caught up in London's gang culture and things soon start to spiral out of control..
"Orangeboy ticked so many boxes for so many of the judges. It's a page-turning thriller. The characters and their relationships are truthful, delightful, surprising and strong. It was so refreshing to read something set in an urban black community that will appeal to a diverse UK readership. It deals with family, friendship, sex appeal, loyalty and generally being human. It is so accomplished and we all really feel there is something there for everyone."
Melvyn Burgess, YA Book Prize Judge
Lawrence revealed in a YA Book Prize Twitter chat that she began writing the book after being given a prompt on an Arvon crime writing course which inspired "a whole bag of thoughts and ideas about identity, agency, young people and music". She also wanted to write a book that she felt her teenage daughter could relate to. It took her around five years to finish writing it, with "big gaps in between drafts".
---
The 2017 Shortlist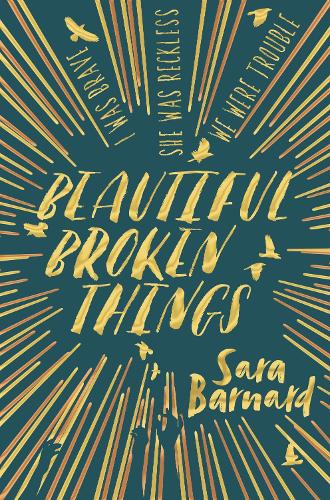 Paperback
Usually dispatched within 24 hours
Best friends Caddy and Rosie are inseparable. Their differences have brought them closer, but as she turns sixteen Caddy begins to wish she could be a bit more like Rosie - confident, funny and interesting.
Then Suzanne comes into their lives: beautiful, damaged, exciting and mysterious, and things get a whole lot more complicated.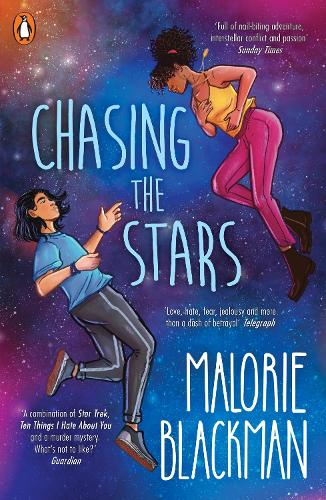 Paperback
Usually dispatched within 24 hours
Olivia and her twin brother, Aidan, are heading alone back to Earth following the virus that completely wiped out the rest of their crew, and their family, in its entirety.
Nathan's ship is heading in the opposite direction. But on the journey it is attacked. Only a few survive. Their lives unexpectedly collide. Nathan and Olivia are instantly attracted to each other, deeply, head over heels. But not everyone is pleased.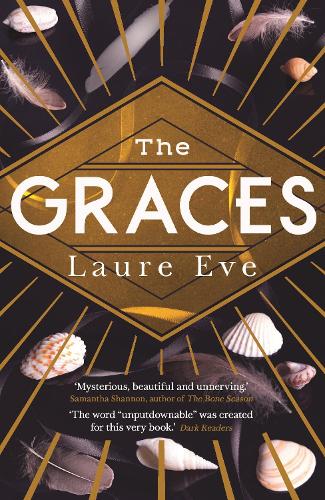 Paperback
Usually dispatched within 24 hours
Everyone said the Graces were witches.
They moved through the corridors like sleek fish, ripples in their wake. Stares followed their backs and their hair. They had friends, but they were just distractions. They were waiting for someone different. All I had to do was show them that person was me.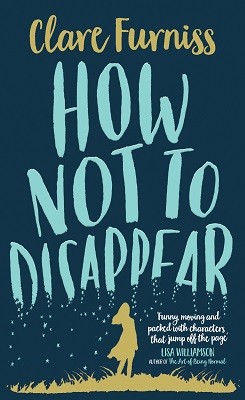 Paperback
Usually dispatched within 24 hours
Our memories are what make us who we are. Some are real. Some are made up. But they are the stories that tell us who we are. Without them we are nobody.
Hattie's summer isn't going as planned. Her two best friends have abandoned her: Reuben has run off to Europe to 'find himself" and Kat is in Edinburgh with her new girlfriend. Meanwhile Hattie is stuck babysitting her twin siblings and dealing with endless drama around her mum's wedding. Oh, and she's also just discovered that she's pregnant with Reuben's baby...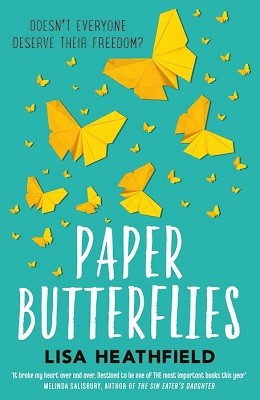 Paperback
Usually dispatched within 24 hours
Can you fly with broken wings? June's life at home with her stepmother and stepsister is a dark one - and a secret one. Not even her father knows about it.
She's trapped like a butterfly in a jar. But then she meets Blister, a boy in the woods. And in him, June recognises the tiniest glimmer of hope that perhaps she can find a way to fly far, far away.
But freedom comes at a price...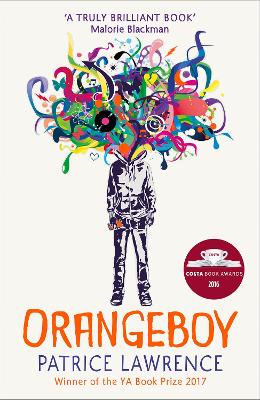 Paperback
Usually dispatched within 24 hours
Sixteen-year-old Marlon has made his mum a promise - he'll never follow his big brother, Andre, down the wrong path. So far, it's been easy, but when a date ends in tragedy, Marlon finds himself hunted. They're after the mysterious Mr Orange, and they're going to use Marlon to get to him.
Marlon's out of choices - can he become the person he never wanted to be, to protect everyone he loves?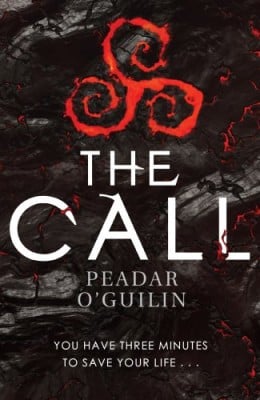 Paperback
Usually dispatched within 24 hours
Nessa and her friends attend Boyle College to train for the most dangerous time of their lives - The Call.

Without warning, each one of them will wake in a terrifying land, alone and hunted, with a one-in-ten chance of returning alive.

No one believes Nessa can make it, but she's determined to prove them all wrong. And she will need every ounce of spirit and courage in order to survive ...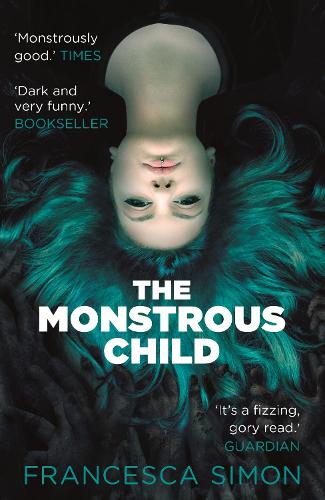 Paperback
Usually dispatched within 24 hours
They say, Hell hath no fury…
Meet Hel, an ordinary teenager - and goddess of the Underworld. She's just got one question: why is life so unfair?
Hel tries to make the best of it, creating gleaming halls in her dark kingdom and welcoming the dead who she is forced to host for eternity. Until eternity itself is threatened.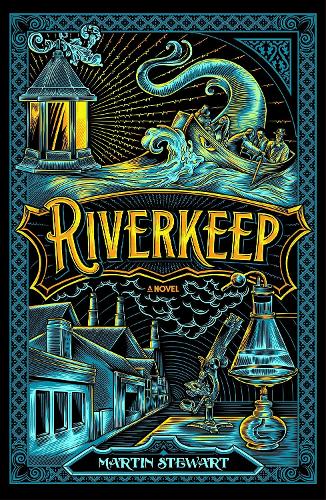 Paperback
Usually dispatched within 24 hours
Fifteen-year-old Wulliam is dreading taking up his family's mantle of Riverkeep, tending the river and fishing corpses from its treacherous waters. But then everything changes.
One night his father is possessed by a dark spirit, and Wull hears that a cure lurks deep within the great sea-beast known as the mormorach. He realizes he must go on an epic journey downriver to find it - or lose Pappa forever.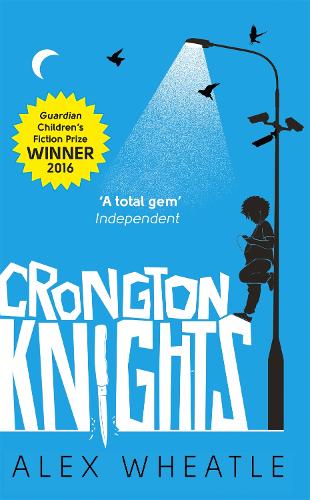 Paperback
Usually dispatched within 24 hours
Living on the South Crongton council estate has its worries - and life for McKay has been even tougher since his mum died.
His dad has been working all hours to keep the bailiffs from their door. His brother is always out riding the streets at night, tempting trouble. And now, having strayed off his turf on a 'heroic' (if misguided) mission to help out a girl, McKay finds himself facing a friend's crazy ex-boyfriend, some power-tripping hood-rats and a notoriously violent gangster with a vendetta which hits too close to home.
Simply reserve online and pay at the counter when you collect. Available in shop from just two hours, subject to availability.
Thank you for your reservation
Your order is now being processed and we have sent a confirmation email to you at
When will my order be ready to collect?
Following the initial email, you will be contacted by the shop to confirm that your item is available for collection.
Call us on or send us an email at
Unfortunately there has been a problem with your order
Please try again or alternatively you can contact your chosen shop on or send us an email at