​
A Game of Thrones Books
Mixing traditional heroic fantasy with a diverse and evolving cast of characters, George R.R. Martin's A Song of Ice and Fire centers on the politics and statecraft of the ruling families of Westeros and beyond. With a string of switching point of view narratives from lead and ancillary characters, and an overacrching plot with more twists than a Dothraki hair braid, the novels have moved beyond staple fantasy bestsellers and into a cultural event as millions of fans discuss the HBO television series.
---
The HBO-Inspired Editions
With millions of fans watching the HBO show, the artistic direction of the series has defined much of the visiual identity for the newer audience. To mark the success, HarperCollins publishers introduced a new set of the books with show-inspired cover art. Senior Designer for the editions Richard Augustus explains...
"Our brief when we started working on a new look for A Song of Ice and Fire was to create covers that are beautiful, epic and would hint at the world George R. R. Martin has created. George's books cover so much - family, relationships, politics, war - and we wanted the new look to reflect this epic scale. A key part of the brief was that the books should also appeal to readers who may have heard of or seen Game of Thrones, the HBO show based on the series, but aren't familiar with the books yet."
---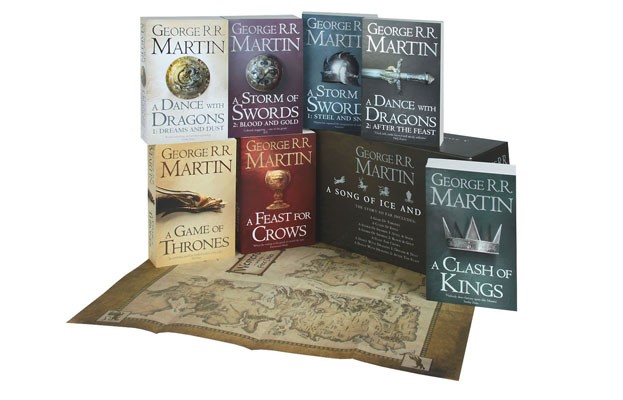 Readers fatigue - the malady most feared by book lovers - is common to so many long series. Never A Song of Ice and Fire, however. Martin's is a story as broad as it is lengthy with action, scope and intrigue so, when embarkling on your reading odyssey, take no half steps and bound in. This Game of Thrones box set bundles together all five books, two of which are split into halves, and is the box set for book devourers.
---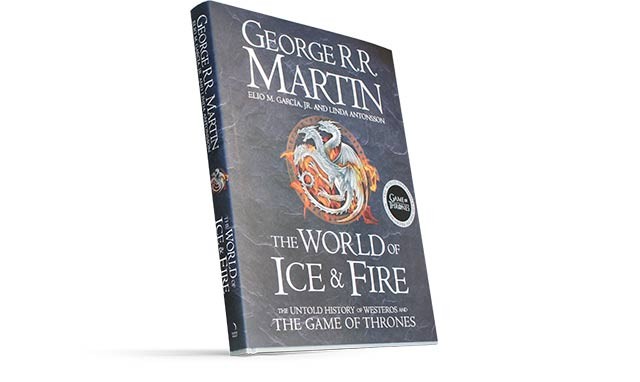 It's a rare and sacred task for a fan to extend an author's world, but judging by the depth and detail to the illustrations and lores of The World of Ice and Fire, Elio M. García, Jr., and Linda Antonsson have created a legendarium that is as beautiful as it is comprehensive.
Complete with over 170 full-colour illustrations and maps, family trees and histories of Westeroth from the First Men to the Doom of Valyria and beyond, this book will sit proudly on any collector's shelf.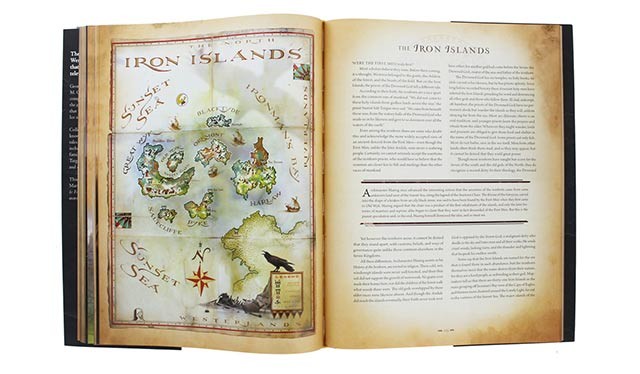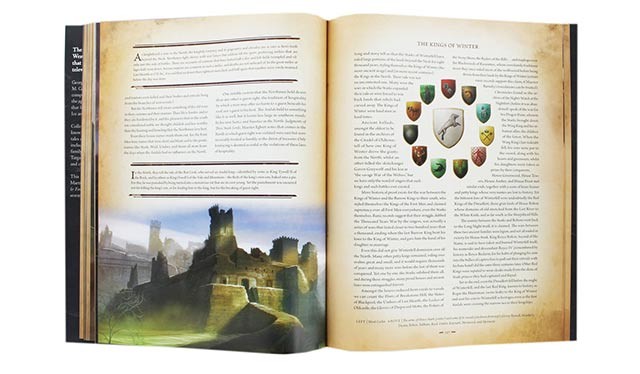 ---