We regret that due to the technical limitations of our site, we are unable to offer eBooks or Audio Downloads to customers outside of the UK.
For further details please read our eBooks help.
​
Help menu
​
gift cards and vouchers
Waterstones' range of gift cards and vouchers means that you can always find the right gift, whatever the occasion. We have gift cards for book-lovers, for students, and those who enjoy the theatre, too.
Have a question about our gift cards? Take a look at the answers to frequently asked questions below.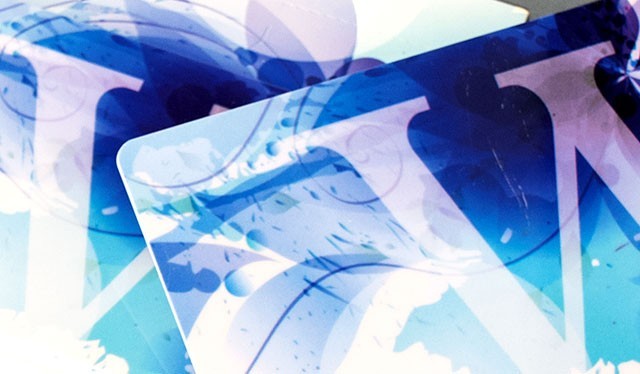 The Waterstones gift card is the perfect way to treat family and friends. You can spend your gift card in all Waterstones bookshops and online at Waterstones.com.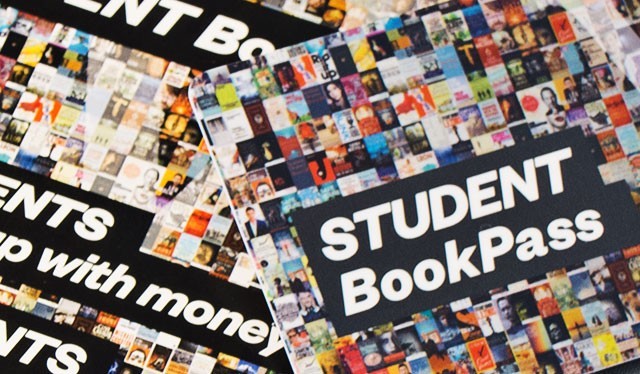 The Student BookPass is a unique gift card that allows parents to top up a gift card remotely to make sure the student gets the books they need.
---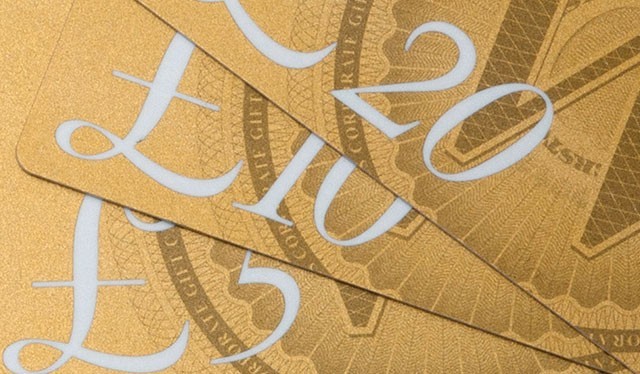 Shop for larger corporate orders over £250 - card and paper vouchers are available as well as discounts.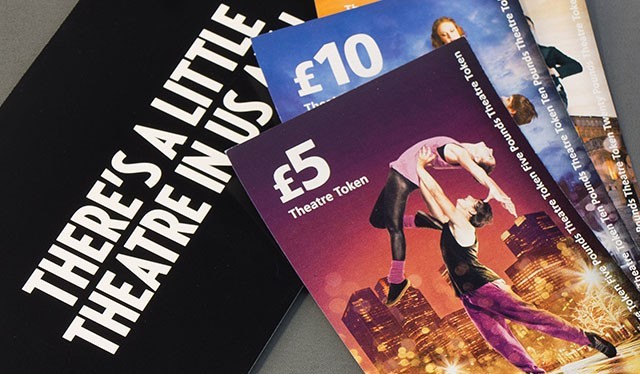 Looking for a special gift, but don't know what to buy? With Theatre Tokens, you can give the gift of choice--the perfect present for anyone.
Buying Waterstones gift cards in other shops
You can now purchase a Waterstones gift card from other retailers including Boots, Morrisons, Tesco, Argos, Homebase, and The Co-operative.
This gift card is redeemable in the same way as one bought from Waterstones, and you can use it to make a purchase in any of our Waterstones bookshops or on Waterstones.com.
Please note the cards are sold in denominations of £15 and £25 only and the same gift card terms and conditions apply.

How can I top up my gift card?
You can top-up your gift card at any Waterstones bookshop. Simply present your card at the till point and pay in the normal way. Unfortunately you cannot top-up your gift card on Waterstones.com at the present time.
How can I check my gift card balance?
You can check your balance in two ways:
You will receive a receipt with your balance when you use the gift card to make a purchase or when you top it up in a Waterstones bookshop.
Present your gift card to a bookseller at any till point in a Waterstones bookshop and they will tell you your balance.
Unfortunately you cannot check your balance online at the present time.
How can I use my gift card to pay for an online order?
You can use your gift card to pay for any order on Waterstones.com.
Simply follow these steps:
Select your products and go to the checkout as usual.
At the checkout, enter the gift card number and the security code in the 'Payment method - Gift card' section and select 'Update'.
The security code is the three digit number behind the scratch off panel on the reverse of the card.
You should then see the order total change to reflect the gift card payment.
Place your order by pressing the 'Submit' button.
We will take payment from gift cards at the point an order is placed. If there is any remaining balance to pay, this will be taken from your credit/debit card when your order is ready for despatch.
My order confirmation email shows the full price. Have you not taken my gift card payment?
The value shown on your order confirmation email and on your despatch note is the total value of products purchased before any gift card values (or Waterstones card points) have been deducted.
If you use a gift card for full or part payment on an order the value will be deducted from your final payment.
Can I use a gift card and another payment method on the same order?
If you wish to use your gift card to pay for an order, then the gift card balance must be used in full before you can select another payment method.
Only after the total balance of the gift card is used can the outstanding balance be paid for by the another payment method.
For example; if you are buying a £10 book, and have £10 on your gift card, you cannot pay for the book with £5 from your gift card and £5 from a credit card, but must either use your £10 gift card balance to make the purchase, or use a different means of payment altogether.
I want to cancel an order paid with a gift card. How am I refunded?
Any gift card refunds you receive will now go back on to the card you used for the order, rather than your e-wallet, so remember to keep hold of it.
Can I use paper gift vouchers and/or book tokens on Waterstones.com?
We regret to say that we cannot accept paper vouchers or book tokens as payment on Waterstones.com.
For a list of accepted payment methods see our Online Pricing and Payments help page.