​
Science Fiction & Fantasy
We herald in the New Year with strange new worlds in paperback – first, a Welcome to Night Vale as Joseph Fink and Jeffrey Cranor's runaway podcast hit shifts to paperback; Claire North (with the John Campbell Memorial Award for The First Fifteen Lives of Harry August still fresh in the memory) returns with The Sudden Appearance of Hope, deftly weaving a tale of a girl who, quite literally, cannot be remembered; Across the Nightingale Floor's visionary author Lian Hearn launches an entirely fresh epic saga of medieval Japan in The Emperor of the Eight Islands; and fans of runaway bestseller The Night Circus (a book never lacking a bookseller recommendation) will be eager to get their hands on Stephanie Garber's hotly tipped debut, Caraval, a novel that spins a web of enchantment around a plot concerning sisterhood, love and betrayal.
New and Bestselling Paperbacks
---
Today sees the release of the Penguin Worlds Series, five unmissable science fiction, fantasy and horror classics, reissued with spectacularly vivid covers designed by Notting Hill-based design studio La Boca with a firm eye on the publisher's SF heritage of the 1970s. To introduce the series for us, and to explore the ways in which Science Fiction and Fantasy may be seeing a renaissance, we are thrilled to present the following article by Naomi Alderman, voted in 2013 by Granta as one of their prestigious Best Young British Novelists and author of the highly anticipated novel, The Power.
---
H.G. Wells - 150 Years of Classic Science Fiction
---
Philip K Dick - Recommended Reading
---
See More
'If I Cannot Inspire Love, I Will Cause Fear'
Horror Bestsellers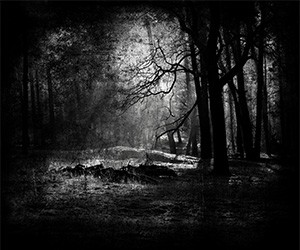 Michelle Paver, best known for her internationally bestselling children's myth and adventure series set during the Stone Age, Chronicles of Ancient Darkness, has turned her hand to writing tales of the supernatural for adults; her first, Dark Matter, was nominated for the Shirley Jackson Award and her second is the critically acclaimed Thin Air, which tells the story of a group of mountaineers climbing Mount Kangchenjunga who have more than the mountain to fear. We are delighted to present ten chilling tales selected by Paver exclusively for Waterstones.
---
'Fairy Tales Are More Than True'
Discover the Wonderful World of Neil Gaiman