​
YA Book Prize Winner 2018: After the Fire by Will Hill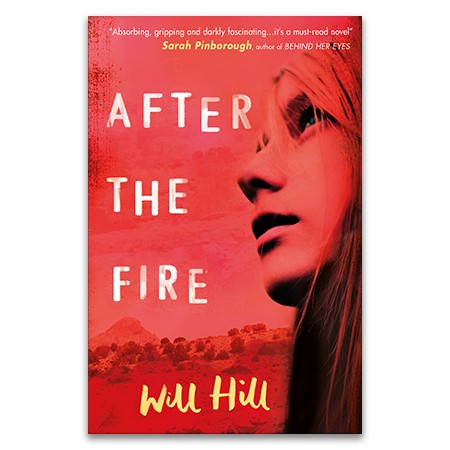 It is with great pleasure we confirm Will Hill's captivating, Waco siege-inspired novel
After the Fire
, as the winner of the YA Book Prize 2018.
'After the Fire is an engrossing, brilliantly realised story which is almost impossible to put down. Both thoughtfully structured and fast-paced, it is one of the most sensitive portrayals of trauma that I have read in a long time.'
LOUISE O'NEILL, YA BOOK PRIZE 2018 JUDGE
Judged by an expert panel, including Waterstones Scottish Buyer Angie Crawford, the YA Book Prize aims to recognise the best book for a young adult audience written by an author living in the UK or Ireland. Telling the story of a young girl's experiences of living in a cult,
After the Fire
is a powerful realisation of what it means to come to terms with the unravelling of the only world you've ever known.
The 2018 Shortlist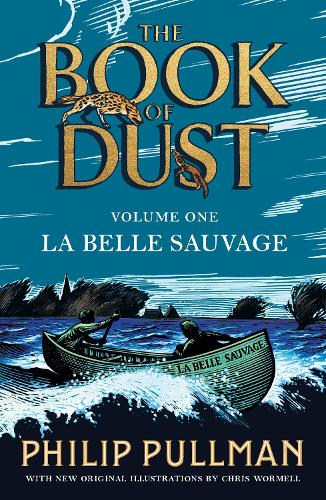 Paperback
Usually dispatched within 24 hours
Despite unprecedented anticipation, Philip Pullman's 'equal' to his masterwork trilogy His Dark Materials is more than up to the measure of its predecessor. Set a decade prior to Northern Lights, La Belle Sauvage introduces Malcom Polstead and his daemon Asta who find themselves thrust into a dangerous world of powerful agents, secret histories and above all the mystery of Dust. For both existing fans - and those venturing into Lyra and Malcolm's universe for the first time - there is an incredible adventure waiting.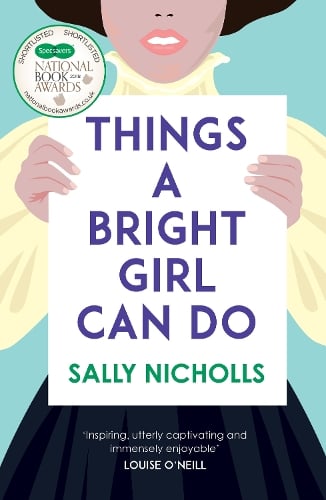 Paperback
Usually dispatched within 24 hours
In a year when Britain is marking 100 years of the first women's vote, Things A Bright Girl Can Do is an engaging, thoroughly engrossing novel that brings to life the cause of women's suffrage in the early twentieth century. Following three courageous young women, Evelyn, May and Nell, as they join the fight for the women's vote, it's a story that considers what happens to passion, hope and ideology when faced with poverty, social condemnation and the tragedy of war.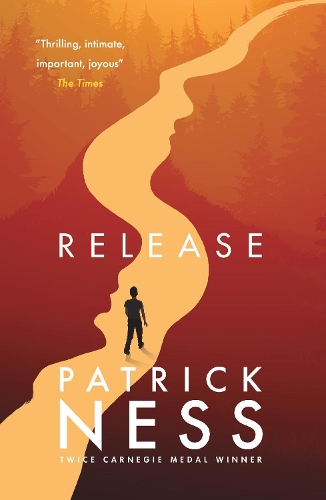 Paperback
Usually dispatched within 24 hours
It's a brave author who would take on the challenge of writing a homage to Virginia Woolf's modernist classic Mrs Dalloway for a YA audience, in Patrick Ness's hands the result is a triumph. A tender, personal journey through a day in the life of seventeen-year-old Adam Thorpe, that manages to be part love story, part thriller, part ghost story and something thoroughly original. Already shortlisted for The CILIP Carnegie Medal 2018, as the Times comments, 'Patrick Ness has written a pacy, convincing, coming-of-age novel... Adam's story alone is thrilling, intimate, important, joyous'.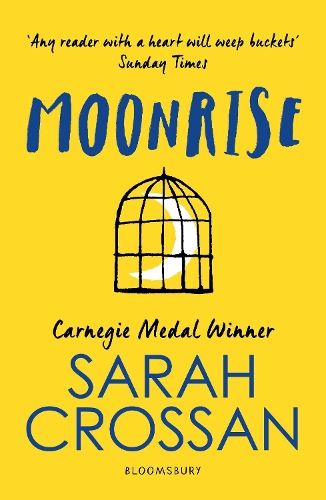 Paperback
Usually dispatched within 24 hours
Also shortlisted for the 2017 Costa Book Awards Children's Award, Sarah Crossan's Moonrise - a novel told entirely in free verse - is innovative and exceptionally moving. At its heart is the story of two brothers, Joe and Ed, struggling to make sense of a relationship irrevocably altered by Ed being on Death Row.  Moonrise is an unflinchingly brave novel that asks important questions about the nature of punishment, forgiveness, redemption and familial love.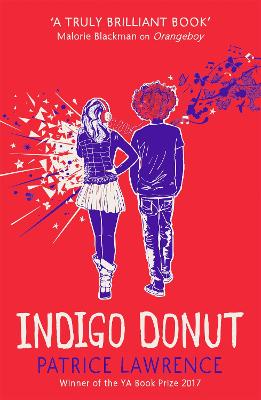 Paperback
Usually dispatched within 24 hours
The second novel from Waterstones Children's Book Prize-winner Patrice Lawrence, Indigo Donut is a novel about teenage love and growing up, framed against the background of the British care system. When Indigo meets Bailey there's an instant attraction, but Bailey has lived her life in care after her dad killed her mum and she has secrets she needs to keep hidden, even from herself. More than living up to the promise of her thrilling debut, Orangeboy, Indigo Donut is a heartfelt novel that the Guardian praises as, 'a tender and complex story of first love, family and belonging'.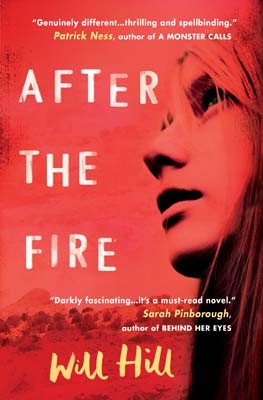 Paperback
Usually dispatched within 24 hours
Moonbeam has spent most of her life inside the sheltered confines of The Base, an extremist cult led by the charismatic Father John. When a fire lays waste to the facility, Moonbeam finds herself questioned by those she has been taught to fear most. Already shortlisted for The CILIP Carnegie Medal 2018, After the Fire is a stirring, thought-provoking examination of faith, extremism, manipulation and survival that leaves echoes in the mind long after the final page.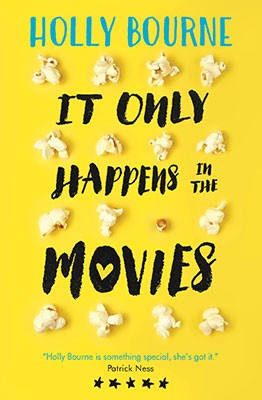 Paperback
Usually dispatched within 24 hours
Audrey knows that real love has nothing to do with kissing in the rain, climbing through windows, or any other tired movie plot-staples, but when she meets Harry – a guy who is every movie cliché rolled into one – she's forced to ask herself if romance is worth a risk. A story that turns all the tired stereotypes of romantic comedy on their head, this is a clever, funny and entirely winning novel about the realities of teenage love from the author of Am I Normal Yet?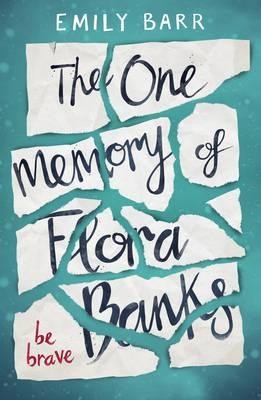 Paperback
Usually dispatched within 24 hours
Flora Banks has suffered from anterograde amnesia since she was ten. She can't remember anything from one day to the next, not even how old she is. Then she finds one memory she can hold on to, a kiss from a boy, but will finding him be the key to unlocking her memory. Daring and distinctive, Emily Barr's first novel for teenagers creates a new world crafted from experience without memory. 'An extraordinarily moving and original novel', writes the Daily Mail, 'a story of secrecy and lies, love and loss that manages to be both heart-breaking and life-affirming.'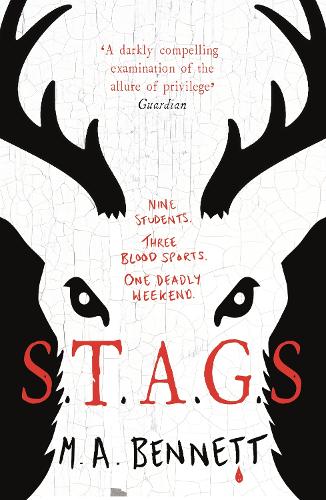 Paperback
Usually dispatched within 24 hours
M.A. Bennett's impressive debut is a nail-biting teen thriller that reads like a combination of Gossip Girl, The Hunger Games and Pretty Little Liars.  When boarding school outcast Greer McDonald gets invited to an exclusive weekend away she's flattered, until she realises the weekend offers a new kind of blood sport, with human targets. Fast-paced and packed full of twists and turns, it's a novel offering more than a few surprises that the Guardian calls 'a darkly compelling examination of the allure of privilege, and the unscrupulous means by which it preserves itself'.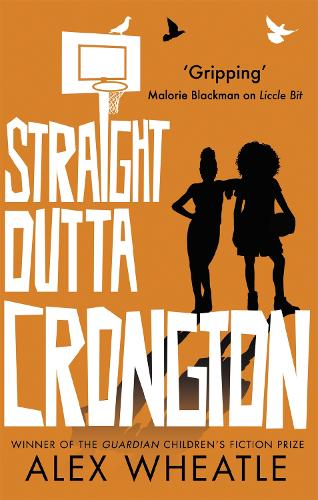 Paperback
Usually dispatched within 24 hours
The third novel in Alex Wheatle's sequence set on the fictional South Crong Estate, Straight Outta Crongton buzzes with the author's trademark energy and wry humour. Following on from the Guardian children's fiction prize winner Crongton Knights, this novel focuses on Mo and the women, old and young, that surround her. Dealing with hard-hitting issues including domestic abuse and gang violence without losing the lightness of touch is no mean feat. As the Independent comments, 'it has "classic" singing from every page... A joyous shout of youthful exuberance.'
Simply reserve online and pay at the counter when you collect. Available in shop from just two hours, subject to availability.
Thank you for your reservation
Your order is now being processed and we have sent a confirmation email to you at
When will my order be ready to collect?
Following the initial email, you will be contacted by the shop to confirm that your item is available for collection.
Call us on or send us an email at
Unfortunately there has been a problem with your order
Please try again or alternatively you can contact your chosen shop on or send us an email at