The Waterstones Book Of The Year
​
Waterstones Book of the Year 2019 Shortlist
Since it was first introduced in 2012, Waterstones Book of the Year has become an institution, recognised by readers as a highlight of the calendar and a benchmark of true literary excellence. Nominated by our booksellers, each November we bring together a shortlist of what are simply the year's finest books and this autumn is no exception.
After the triumph of Sally Rooney's 2018 win with her electrifying novel of the zeitgeist, Normal People, it is time to begin the search for our eighth Waterstones Book of the Year.
Our winner will be chosen by a Waterstones panel, headed by Waterstones Managing Director James Daunt, and the final decision will be announced on Friday 29 November. It is with enormous pleasure that we invite you to explore our 2019 shortlist. Taking in everything from daringly imaginative debuts to ground-breaking non-fiction and sumptuously illustrated collections, discover the books that have made our year.
The Shortlist in Detail...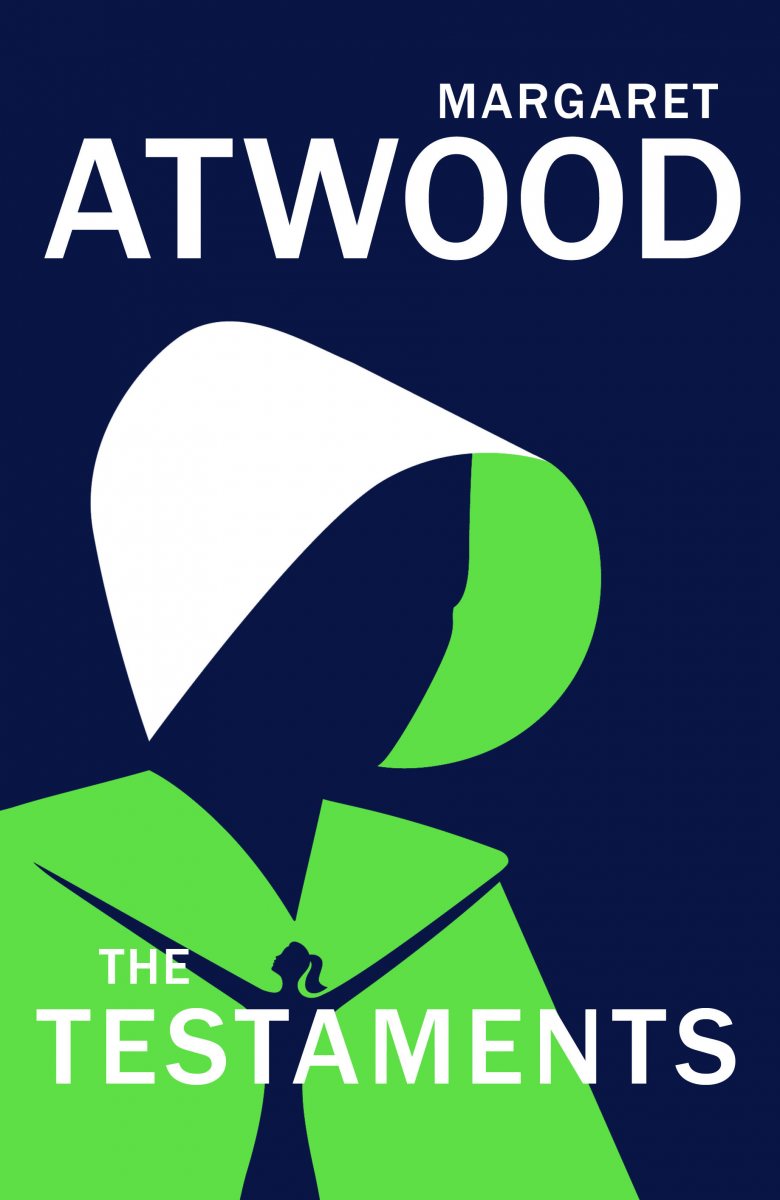 Hardback
Usually dispatched within 24 hours
Launched to widespread acclaim at our flagship Piccadilly shop, Margaret Atwood's Booker-winning sequel to The Handmaid's Tale is undoubtedly the story for our times. Picking up ten years after its predecessor's tantalisingly open-ended conclusion, The Testaments provides a new window into Atwood's dystopian world, as seen through the eyes of three women of Gilead. Effortlessly combining a piercing critique of gender, oppression and authoritarianism with the whip-smart pace of the purest literary thriller, The Testaments is devastating in its immediacy whilst remaining a timeless piece of faultless storytelling. Emma at our Bedford shop speaks for many when she reveals, 'I was on the edge of my seat, my fingernails bitten down to nothing.'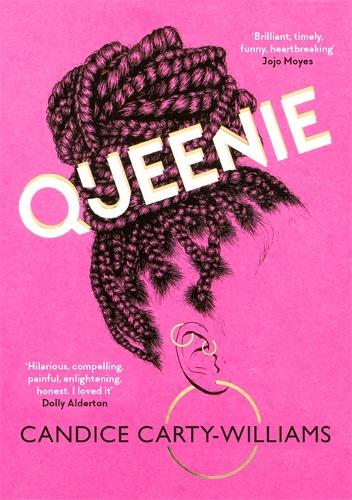 Hardback
Usually dispatched within 24 hours
Caught between the Jamaican British family who don't seem to understand her, a job that's not all it promised and a man she just can't get over, Queenie's life seems to be steadily spiralling out of control. Published on a wave of acclaim - and breathless enthusiasm from our booksellers – Candice Carty-Williams' luminous debut is a joy-filled, painfully funny coming-of-age story set in modern Britain. Fabulous but flawed, defiant but vulnerable, Queenie Jenkins is one of the great fictional creations of the twenty-first century, and her story by turns hilariously funny, dramatic and tender. In the words of Hannah Kate at our Liverpool One shop, Queenie is 'a beautifully emotional, joyful, fist-punching-the-air book.'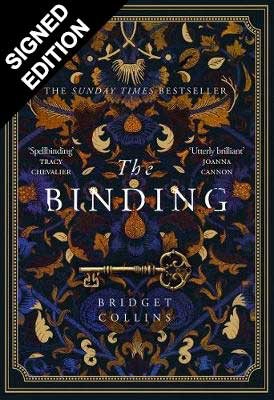 Hardback
Usually dispatched within 24 hours
One of 2019's standout debuts, The Binding became an instant favourite with our booksellers from the moment it landed in their hands in January. Heart-racingly exciting, chilling and with a startlingly original premise, it is a supernaturally tinged tale of forbidden love, buried secrets and unspeakable betrayal. Conjuring a storytelling magic all of its own, this richly imagined story of books as the repository of unspeakable memories comes wrapped in layers of enchantment, enigma and stunningly evoked detail. Peopled by fully-fledged characters that live and breathe from the book's pages, The Binding is a novel to fall in love with, and, as Ella at Lewes raves, 'phenomenal, magical and all-consuming'.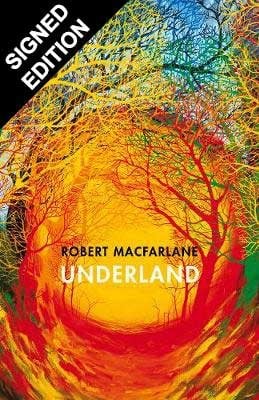 Hardback
Usually dispatched within 24 hours
From the high peaks of Mountains of the Mind to the lost paths of The Old Ways and the vanishing lexicon of The Lost Words, Robert Macfarlane has traced the way our landscape is fused with language, storytelling and imagination. Ten years in the making, Underland is his enthralling record of journeys deep into the worlds beneath our feet. From the burial grounds of the Mendip Hills to the hidden catacombs of Paris, and further, to the deep blue, ancient ice of Greenland, Macfarlane explores - through myth, memory and experience – our most feared and venerated spaces of loss, discovery and deep time. Written with lyricism, power and prescience, Underland brings together the ancient and the urgent in a revelatory examination of an unseen and essential netherworld. Emma at our Wokingham shop found it 'lyrical, absorbing and a book that will stay with you.'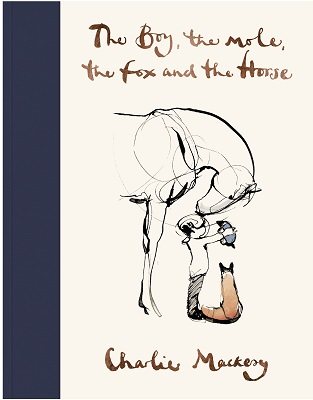 Hardback
Usually dispatched within 24 hours
Former cartoonist for the Spectator, Charlie Mackesy's inspirational paintings and delicate calligraphic text have already become an online phenomenon. Now, his finest artwork has been gathered together in this beautifully produced volume; a celebration of warmth and empathy in all its myriad forms and a permanent reminder of the need for compassion and love in troubled and turbulent times. Loved by Nia at our Cardiff shop as a 'delicately illustrated tale that shows love towards yourself and others is the only thing that truly matters,' The Boy, the Mole, the Fox and the Horse is a moving study in friendship and the perfect gift for those people that you hold closest in your heart.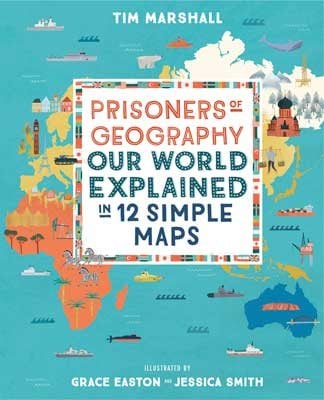 Hardback
Usually dispatched within 24 hours
Tim Marshall's Prisoners of Geography has helped millions of readers to understand the complexities and contradictions of geopolitics. Now, Sky News' erstwhile foreign correspondent brings the clarity and accessibility of his approach to a younger generation. Through a dozen regional maps, vividly composed by Grace Easton and Jessica Smith, Marshall offers concise and illuminating commentary on how the vagaries of geography shape animosity and conflict between nations. Covering everything from the locations of national landmarks to the uneven spread of natural resources, Prisoners of Geography: Our World Explained in 12 Maps provides fascinating answers to the most frequently asked questions in today's global politics.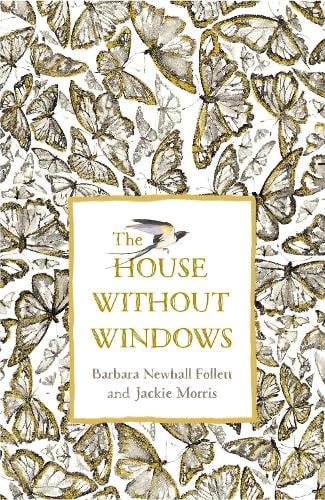 Hardback
Usually dispatched within 24 hours
Originally written by Barbara Newhall Follett in 1927, when she was only twelve years old, The House Without Windows is an enchanting fable about the rhapsodic beauty of the natural world, and one of our very favourite books of the year. A rare treat for young and old alike, this magical story of self-discovery and the lure of the great outdoors has now been republished in a stunning new edition, illustrated by the award-winning artist behind The Lost Words, Jackie Morris. Redolent of classics such as The Secret Garden and The Little Prince, whilst casting its own, very singular spell over its readers, this ravishing tale carries haunting echoes of the author's own enigmatic life, and mysterious disappearance in 1939 at the age of just 25.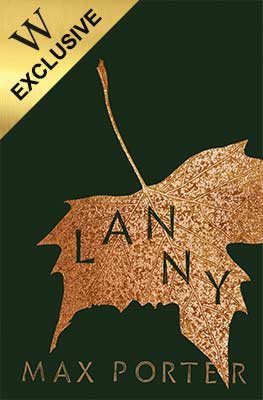 Hardback
Usually dispatched within 24 hours
Fearless, chimerical and exquisitely formed, the latest book from Max Porter matches the audacity of his debut novel, Grief is the Thing with Feathers. Rapturously received by our booksellers, Lanny is a tour de force of style, substance and near-mythic power that interrogates the very form of the book itself. Fusing the modern with the mythic and the prosaic with the polyphonic, Porter's spare, spectral novel mines folklore, fable and the deep-dug tendrils of village life for something both age-old and vibrantly alive. This is state-of-the-nation rendered as pagan legend and a poignant paean to childhood, friendship and landscape that is, according to Emine at our Bromley shop, 'totally and utterly bewitching.'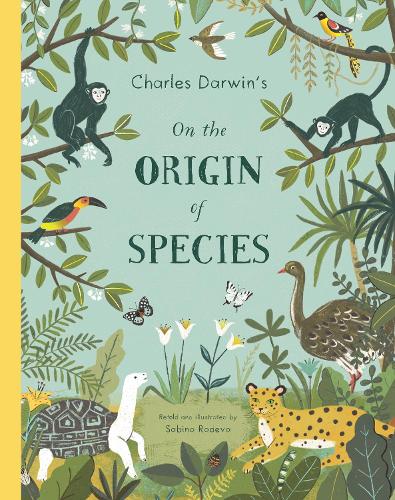 Hardback
Usually dispatched within 24 hours
Praised by our booksellers for its pairing of informative yet accessible text with vibrant and colourful artwork, Sabina Radeva's retelling of Darwin's classic evolutionary volume brings the theory of natural selection to a whole new generation. Radeva, a graphic designer and molecular biologist, has recast On the Origin of Species in the light of subsequent scientific discoveries, providing an enlightening commentary alongside ingeniously simplified explanations of Darwin's theories and choice quotes from the great man himself. Awash with stunning illustrations, which perfectly complement the concise text, On the Origin of Species is - to quote Kristina at our Manchester Deansgate shop - 'an inspiring combination of science and art.'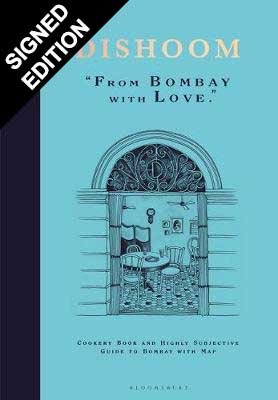 Hardback
Usually dispatched within 24 hours
Adored by our booksellers for its sumptuous design, mouth-watering culinary inspiration and stunning photography, Dishoom: From Bombay with Love is so much more than just a recipe book. An intoxicating immersion in Indian food, culture and society that will take your breath away, this really is a volume to treasure. Inspired by the style and ethos of the Irani cafés of 1900's Bombay, the acclaimed restaurant Dishoom blends nostalgia and innovation to create Indian food that is unforgettable. Now Dishoom: From Bombay with Love brings together 'almost everything' from the restaurant's menu in one beautifully produced volume. Including recipes for customer favourites alongside a gorgeously illustrated day-to-night tour of the bustling streets of Mumbai, it's a love letter to the very best in Indian comfort food.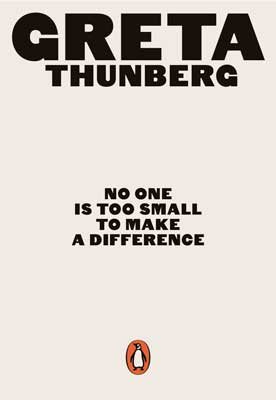 Paperback
Usually dispatched within 24 hours
No One is Too Small to Make a Difference documents a seismic political and cultural moment. Collecting Greta Thunberg's speeches together in one volume, this timely book lays bare the eloquence and fury that drive a global environmental movement. Calling out disinterested statesmen and marshalling compelling scientific evidence to reinforce her arguments, Greta's heartfelt speeches frame the defining debate of the twenty-first century so far. This volume is a chance to own a small piece of history: the work of a stirring, visionary leader whose tireless efforts are a reminder that we all matter, that our voices have power and that it is up to us all to create the change our world so desperately needs. 'A punchy, pocket-sized polemic,' states Ellie at Waterstones – The Economists' Bookshop, and we couldn't agree more.
Simply reserve online and pay at the counter when you collect. Available in shop from just two hours, subject to availability.
Thank you for your reservation
Your order is now being processed and we have sent a confirmation email to you at
When will my order be ready to collect?
Following the initial email, you will be contacted by the shop to confirm that your item is available for collection.
Call us on or send us an email at
Unfortunately there has been a problem with your order
Please try again or alternatively you can contact your chosen shop on or send us an email at