Navigation
Search
Books

Dinosaurs Love Underpands

Claire Freedman, Ben Cort

Deep Sea Monsters

Igloo

Dinosaurs Love Underpands

Claire Freedman, Ben Cort

Deep Sea Monsters

Igloo
We regret that due to the technical limitations of our site, we are unable to offer eBooks or Audio Downloads to customers outside of the UK.
For further details please read our eBooks help.
​
Waterstones Book Club brings together the best Fiction and Non-Fiction paperbacks of the year, showcasing a blend of new and established writers across a range of genres and subjects.
Reading one of the books and want to shout about it? Tweet with #wbookclub.
This week, we're reading...
The Mask of Dimitrios by Eric Ambler
English crime novelist Charles Latimer is travelling in Istanbul when he makes the acquaintance of Turkish police inspector Colonel Haki. It's from him that he first hears of the mysterious Dimitrios - an infamous master criminal, long wanted by the law, whose body has just been fished out of the Bosphorus.
Fascinated by the story, Latimer decides to retrace Dimitrios' steps across Europe to gather material for a new book. But, as he gradually discovers more about his subject's shadowy history, fascination tips over into obsession. And, in entering Dimitrios' criminal underworld, Latimer realizes that his own life may be on the line.
"Ambler is generally considered to be the unsung hero of today's best-regarded British thriller writers, with John le Carre, Robert Harris and Charles Cumming all citing him as a major influence. Looking at this, his most enduring novel, it's easy to see why.
Filled with perfectly observed characters, a once-bitten wisdom and biting, black humoured cynicism, The Mask of Dimitirios is a joy. A slumming crime writer in Istanbul is invited to see the dead body of a master criminal, Dimitrios, who is being fished out of a river.
Fascinated by the story, he's drawn in way over his head, into a murky underworld where nothing is what it seems. The book itself was a major influence on Graham Greene, who credited Ambler with transforming the goodies vs baddies simplicity of pre-war thrillers into something much more complicated. Gritty, gripping, great."
Joseph Knobbs, Waterstones Crime Buyer
---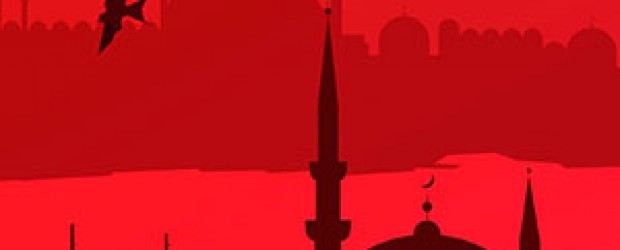 Our Waterstones Book Club choice this week is the gripping thriller The Mask of Dimitrios by Eric Ambler.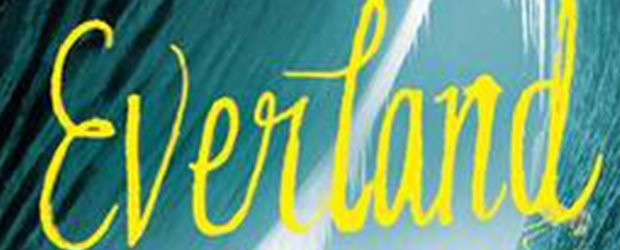 Our Waterstones Book Club choice this week is Everland, Rebecca Hunt's second novel, described by The Guardian as 'Nothing short of stunning.' Read the opening pages here.
A runaway bestseller already in Germany, where it has sold over a million copies since its publication in 2012, Timur Vermes' satirical novel Look Who's Back (translated by Jamie Bulloch) sees a rather confused Adolf Hitler return to modern day Germany...