Navigation
Search
Books

Dinosaurs Love Underpands

Claire Freedman, Ben Cort

Deep Sea Monsters

Igloo

Dinosaurs Love Underpands

Claire Freedman, Ben Cort

Deep Sea Monsters

Igloo
We regret that due to the technical limitations of our site, we are unable to offer eBooks or Audio Downloads to customers outside of the UK.
For further details please read our eBooks help.
​
Waterstones Book Club brings together the best Fiction and Non-Fiction paperbacks of the year, showcasing a blend of new and established writers across a range of genres and subjects.
Reading one of the books and want to shout about it? Tweet with #wbookclub.
This week, we're reading...
The Enchanted by Rene Denfeld
A prisoner sits on death row in a maximum security prison. His only escape from his harsh existence is through the words he dreams about, the world he conjures around him using the power of language. For the reality of his world is brutal and stark.
He is not named, nor do we know his crime. But he listens. He listens to the story of York, the prisoner in the cell next to him whose execution date has been set. He hears the lady, an investigator who is piecing together York's past. He watches as the lady falls in love with the priest and wonders if love is still possible here.
He sees the corruption and the danger as tensions in 'this enchanted place' build. And he waits. For even monsters have a story...
"This is a novel not for the faint of heart. The subject matter is dark and Rene Denfeld paints a raw, grim image of life on death row. However, the writing is stunning, it's poetic and beautiful.
Somehow Denfeld manages to make you empathise with these prisoners who have committed the most heinous of crimes and I have been left with an uncomfortable, unsettling feeling about the morals of crime and punishment, particularly the death penalty.
This will be a book that I will continue to think about for a long time." Four stars.
Emma, Bookseller at Waterstones Bedford
---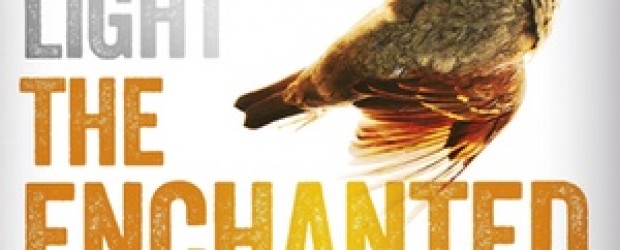 A prisoner sits on death row, listening to what little is left of the world around him.
Our Waterstones Book Club choice this week is the enthralling Viper Wine. Wondering why there is an iPhone on the cover of a historical novel? Author Hermione Eyre explains all.