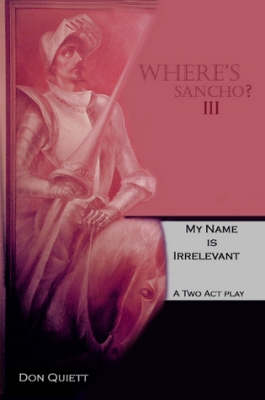 Paperback
Published: 15/12/2007
Where's Sancho?III is the third in a series of contemporary plays. In Act I, a group of life's rejects (hobos), outsourced people, and poor health losers consider life's journey and its meaning. Mystical powers send them a Bible and they contemplate the "red" print. They relate their everyday life problems, dilemmas, etc. to the red text in the Bible. While they debate issues such as the red text reference to eunuchs in the womb, the police show up searching for terrorists. Merlin, evolution, environment, and genetics are discussed. Finally, the police get too close and our wayward people take off. Act II is 1000 years into the future and on Mars. Time seems to have changed little for people. However, our group's mission is identified. A clarification of the old New Testament creating a new New Testament. Surprisely this clarified version fits on a business card. But the police show up. Does the message survive?
Publisher: Modern Aesthete
ISBN: 9780615166780
You may also be interested in...
We would love to hear what you think of Waterstones. Why not review Waterstones on Trustpilot?