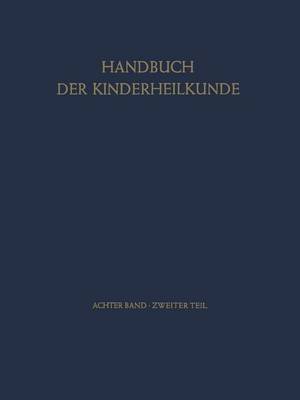 Uber Tumoren im Kindesalter liegt ein umfangreiches Schrifttum vor; sucht man jedoch nach einer Ubersichtsdarstellung mit moglichst umfassender Aussage zu diesem soziologischen und klinischen Problemkreis, so wird man sich vergeblich bemiihen. Stati stische, epidemiologische, symptomatologische und therapeutische Perspektiven zu ein zelnen Tumorgruppen und Tumorarten - und dies oft noch aus der Sicht von Sub spezialrichtungen - liegen in reicher Fulle vor, vermitteln aber kein Gesamtbild. Aufgabe des hier vorliegenden Bandes des Handbuches der Kinderheilkunde war eine universelle Behandlung des Tumorproblems im Wachstumsalter. Fragen der absoluten und relativen Haufigkeit, dispositioneller Faktoren, der histologischen Ordnung und Diagnostik, der Einteilungsprinzipien, der Nomenklatur, der klinischen Symptomato logie, verschiedener therapeutischer Ansatze, Verfahren und der Prognose waren zu berucksichtigen und wurden nach der dem Handbuch eigenen Systematik behandelt. Dadurch entstand das wohl reprasentativste und inhaltsreichste Werk, das bisher uber die Tumoren im Kindesalter vorliegt. Die Padiatrie hat gegenwartig in der wissenschaftlichen und in ihrer reich differen zierten klinischen Problematik zwei Hauptaufgaben: die Bewaltigung des Komplexes und MiBbildungen und die Verbesserung der Tumorbehandlung. Fur angeborener Fe- den letzten Problemkreis bietet dieser Handbuchband eine solide Orientierungsbasis in Form einer Bestandsaufnahme unseres gegenwartigen Wissens - und arztlichen Hand lungsvermogens. Die an diesem Band mitarbeitenden Autoren standen bei der Abfassung ihrer Beitrage oft vor recht schwierigen Aufgaben des Sammelns von seltenen Beob achtungen und vor allem der ordnenden Wertung. Ihnen allen gebuhrt der Dank fUr das Gelingen dieses Handbuchbandes.
Publisher: Springer-Verlag Berlin and Heidelberg GmbH & Co. KG
ISBN: 9783642952050
You may also be interested in...
We would love to hear what you think of Waterstones. Why not review Waterstones on Trustpilot?