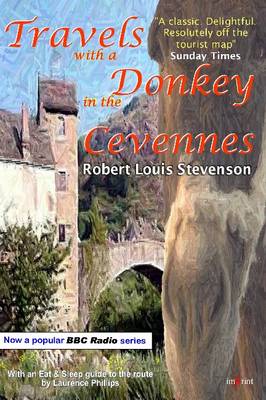 Paperback
Published: 11/02/2009
Can be ordered from our supplier
Read it and live it for yourself: The classic 19th century travelogue by the author of "Treasure Island" and "Doctor Jekyll and Mr Hyde" is the evergreen story of one man's 200-mile hike through the mountainous heart of France, and his love-hate relationship with his companion Modestine, a donkey with a personality as broad as the dramatic landscapes of the Languedoc and beyond. More than a mere traveller's tale, this much-loved diary celebrates the history, passion and culture of the last unspoilt corner of France. This new edition, on the 130th anniversary of the original publication, features an eat and sleep guide for the modern traveller keen to follow in the footsteps (and hoof prints) of the original adventurers. Stevenson's route is now a nationally recognised and preserved ramblers trail and takes in some of France's most stunning and unspoilt countryside. There are no international chain hotels in the Lozere, and hospitality is left to innkeepers, taverniers, monks and local families. You may still travel the length of the route with a donkey to carry your bags and pass the time of day with farmers and country folk. In Laurence Phillips companion section, discover up-to-date reviews of dozens of places to eat, from the starched napkins of great restaurants to home cooked meals around a kitchen table; find plenty of hotels, guesthouses, campsites, even one of Stevenson's monasteries, on the original route: Take a fresh look at the ever glorious Lozere and southern Auvergne and discover tips for everyone passing through or hiking the original route - whether travelling with a donkey, strolling with the family and friends, walking the dogs, driving through the region or even exploring in a wheelchair. Lots of advice for disabled guests, and heads up on which restaurants and hotels accept donkeys and dogs as guests. This edition even tells you which villages and hamlets on the trail have a resident physiotherapist, should the walking start to take its toll. For visitors pressed for time or reluctant hikers, the book even includes a range of cheating options - hopping on a school bus to save a day's trek here and there, even driving from hamlet to hamlet.
Publisher: Imprint Illyria Books
ISBN: 9780955824739
You may also be interested in...
We would love to hear what you think of Waterstones. Why not review Waterstones on Trustpilot?