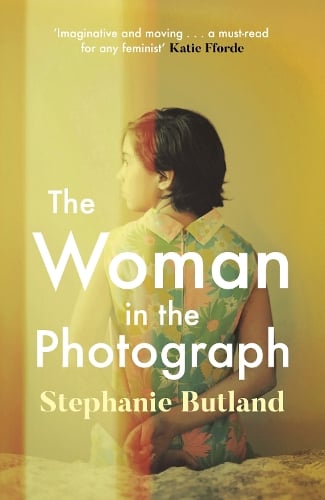 Paperback
384

Pages / Published: 11/07/2019
1968. Veronica Moon, a junior photographer for a local newspaper, is frustrated by her (male) colleagues' failure to take her seriously. And then she meets Leonie on the picket line of the Ford factory at Dagenham. So begins a tumultuous, passionate and intoxicating friendship. Leonie is ahead of her time and fighting for women's equality with everything she has. She offers Veronica an exciting, free life at the dawn of a great change. Fifty years later, Leonie is gone, and Veronica leads a reclusive life. Her groundbreaking career was cut short by one of the most famous photographs of the twentieth century. Now, that controversial picture hangs as the centrepiece of a new feminist exhibition curated by Leonie's niece. Long-repressed memories of Veronica's extraordinary life begin to stir. It's time to break her silence, and step back into the light.
Publisher: Zaffre
ISBN: 9781785768965
Number of pages: 384
Weight: 281 g
Dimensions: 198 x 129 x 21 mm
---
MEDIA REVIEWS
The Woman in the Photograph is a powerful and empowering appeal to women to trumpet their achievements, and to keep on calling out sexism and inequality, in a modern world that has probably not changed as much as those second wave Women's Libbers had hoped for . . . Brilliantly researched, thought-provoking, and written straight from the heart, this is undoubtedly Butland's best book yet * Lancashire Evening Post, on The Woman in the Photograph *
One of the best books of the summer . . . A fantastic read! * Jo Good, BBC Radio London, on The Woman in the Photograph *
This is an imaginative and moving novel - a must-read for any feminist. It taught me so much * Katie Fforde, on The Woman in the Photograph *
The Woman in the Photograph is an absorbing meditation on friendship and feminism, bringing the women at the heart of the story so clearly into focus that their struggles feel urgent and compelling, as well as acknowledging that we can measure the slow march of justice and equality by extraordinary moments in ordinary lives as much as by the milestones selected by the history books * Sara Collins, on The Woman in the Photograph *
Refreshing and thought-provoking . . . a stirring exploration of female friendship and the fight for equality. * Carys Bray, on The Woman in the Photograph *
What a glorious combination: Stephanie's warm intelligence brought to bear on the complexities of second-wave feminism. I ate the book up. It was especially great to see those iconic moments in civil rights history through Stephanie's lens - it brought back so many memories for me. What else? I loved Vee from the start, and found her development utterly believable and compelling. And the book contains one of the best father-daughter relationships I've read * Shelley Harris, on The Woman in the Photograph *
I absolutely loved The Woman in the Photograph, a compelling, original and thought-provoking look at feminism and the power of female friendships * Sarah Franklin, on The Woman in the Photograph *
Loveday is a marvellous character and she captured my heart from the very first page . . . and her bookshop is the bookshop of readers' dreams. * Julie Cohen, bestselling author of Dear Thing, on Lost for Words *
It is such a beautiful read and Loveday's voice is so compelling . . . an exquisite story that I couldn't put down. * Liz Fenwick on Lost for Words *
Burns fiercely with love and hurt. A quirky, rare and beautiful novel, one you'd be delighted to unearth in any bookshop. And Loveday Cardew is a character who leaps from the pages into our hearts. * Linda Green, bestselling author of While My Eyes Were Closed, on Lost for Words *
I loved it so much, I couldn't put it down. I wish I hadn't read it so quickly, really, then I'd still have it to read! It felt completely authentic and was really interesting as well as moving, funny and romantic. I also want to take up tango. Utterly engaging from the first line to the last . . . impossible to put down * Katie Fforde, on the previous work of Stephanie Butland *
Loveday is an incredible character. Oh, the w riting . . . Vibrant, vivid, sometimes visceral; Engaging, funny, searing. Dares to mix prose and poetry seamlessly. Archie had me head-over-heels in love. You can't help but hurt w hen it's over * Helena Sheffield, author of The Art of Wearing Hats, on Lost for Words *
I loved it! Spent all day today engrossed in Loveday . . . a superbly drawn character. * Alex Gray, bestselling author of The Darkest Goodbye, on Lost for Words *
I very quickly fell in love with the protagonist, Loveday Cardew . . . This is a story about hurt and self-preservation but above all else love . . . * Boofs Books on Lost for Words *
Utterly wonderful . . . quirky, heart-warming and emotional . . . loved it!! * Liz Fenwick, on the previous work of Stephanie Butland *
A funny, heart-wrenching and life-affirming story that's brave and beautifully written. And made me want to dance the tango. Bravo! * Zoe Folbigg, on the previous work of Stephanie Butland *
It completely knocked my socks off - I devoured it in a single sitting! Wow. Just wow * Claudia Carroll, on the previous work of Stephanie Butland *
If you loved Lost for Words you'll be pleased to know that Ailsa Rae is exactly as warm-hearted and compassionate as you'd expect * Carys Bray, on THE CURIOUS HEART OF AILSA RAE *
I loved it so much . . . the thing that most struck me was the sheer human-ness of that moment after the crisis . . . It rang incredibly true * Shelley Harris, on the previous work of Stephanie Butland *
A lovely, heartbreaking story of given second chances. Her characters are so vulnerable, so unsure of themselves and at the same time so lovable. I love this unusual story * Bookseller reviewer, on the previous work of Stephanie Butland *
Loveday is a compelling character, you love her in the way you love a cat who always scratches but you love it anyway . . . this book is quirky, clever and unputdownable. I really enjoyed it. * Katie Fforde on Lost for Words *
Loveday is so spiky and likeable. I so loved Archie, Nathan and the book shop and the unfolding mystery * Carys Bray, author of A Song For Issy Bradley and The Museum of You, on Lost for Words *
Beautifully written and atmospheric. Loveday is an endearing heroine, full of attitude and fragility. The haunting story of her past is brilliantly revealed. * Tracy Rees, Sunday Times top ten bestselling author of Amy Snow, on Lost for Words *
What an absolute stunner of a book. I LOVED it and cried like a motherf***er. If you care about books (or humans) read it! * Shelley Harris, author of Jubilee, on Lost for Words *
A beautiful, touching, moving, sweet treat of a book. Sad, intriguing, cleverly plotted, sometimes shocking, compelling read. I was with Loveday all the way. I absolutely loved it * Jane Wenham-Jones, author of Prime Time, on Lost for Words *
I just finished. I can totally see why you fell in love with it. What a unique, beautiful novel that cleverly builds to a heart-stopping climax. Any book lovers out there would be mad not to adore the quirkily drawn character of Loveday who pulls you in right from the get go with her distinctive voice! * Tracy Buchanan, number one bestselling author of My Sister' s Secret, The Atlas Of Us and No Turning Back, on Lost for Words *
I enjoyed Lost For Words; I found it readable, humane and rather perceptive . . . it's so well done that it felt very fresh and involving to me. Loveday's narrative voice is authentic and very engaging . . . it is intelligent and thoughtful and almost entirely without implausible sentimentality. There is a distinct whiff of a Richard Curtis film about the plot . . . I found it genuinely funny in places and very touching in others . . . an engaging and quite gripping read which I can recommend. * Sid's Book Reviews on Lost for Words *
Wonderful. So many beautiful one-liners too! * Ayisha Malik, author of Sofia Khan is Not Obliged, on Lost for Words *
Oh poor, brilliant Loveday. Gorgeous, gorgeous bookshop book . . . So, so lovely! * Sarah Franklin, author of Shelter and Costa Book Awards judge, on Lost for Words *
Love at first word! Fascinating. Truly fascinating and spectacular * Articles and More on Lost for Words *
A wonderful read for a holiday or weekend. It's a great, immersive read with a big heart. What more could you want? * Hannah Bullimore on Lost for Words *
'This is the perfect read for any bookworm . . . The story is warm, effortless, and comfortable. Most of all, it was lovely to be able to connect to a character that felt exactly the same way about books as you do . . . Read this book. Even if you think this 'might not be your thing' like I did, give it a chance. You might just have found your new favourite book' * A Literary Mind on Lost for Words *
I loved so many things about this book. It is narrated by the most appealing heroine named Loveday. Loveday is a fantastic character, defensive and spirited . . . a brilliant story about surviving, and full of hope. I loved this author's way with words and her astute observations. It is surprising, affecting and beautifully finished but the main thing is that it is brilliant and I suspect my voice will be one of many shouting about how good it is. * Kitty Loves Books on Lost for Words *
A beautiful book * Prima magazine on Lost for Words *
Lost for Words is a book I adored. It's full of warmth with wonderful characters and it's full of the magic and power of books. If you love books set in bookshops, you'll love it. If you love books about damaged people learning to love again, you'll love it. If you love books with quirky characters, you'll love it. In fact, if you love any beautifully written story, you'll love Lost For Words! * Portobello Book Blog on Lost for Words *
Fierce, tender, quirky, well-written - Lost for Words is all this and more. There's much to love in this book, but what really makes it stand out is its appeal for readers who don't just read books but adore them: the bookstagrammers, the paperback hoarders, the page sniffers. * The Book Specialist on Lost for Words *
I could gush for hours about Lost For Words; the setting, the characters, the quite dark and disturbing themes . . . I'd just like everyone to go out and buy a copy and savour it and love it as much as I did. I expect most people will shed a tear or two, and I know that there will be laughs and gasps along the way too. This really is a poignant and beautiful story, told by an author who can captivate an audience so easily. Wonderful. Highly recommended from me. * Random Things Through My Letterbox on Lost for Words *
Oh how I adored this book. I loved everything about it. The only thing wrong with it was that I could have read another 100 pages. This is a novel that is an ode to the written word, to the beauty of poetry and the solace that books can provide. But it is not just a celebration of books. It is a novel about how our history shapes us, but doesn't have to define us. It is a novel about love, in its many guises, of friendship and of how we can always re-write our own story. Simply beautiful. * From First Page To Last, on Lost for Words *
I truly liked Loveday, Nathan and Archie. I wanted to unwrap Loveday's past and find out what keeps her so guarded and untrusting. A wonderful, heartfelt story that pulls on your heart strings and leaves you bereft when finishing it. I could have read on after the book finished, I'm still hungry for more. * Lip Squid Book Blog, on Lost for Words *
LOST FOR WORDS by Stephanie Butland is such a heartbreaking story...the author perfectly portrays the significance that a book can play in someone's life - the memories they invoke, the connection they can make with the reader, the emotions, the dreams, just everything...a must read for fiction fans everywhere, but especially for those who find books their connection to the world. A beautiful, all-consuming read! * Books of All Kinds, on Lost for Words *
And oh, how I absolutely loved it. I was completely drawn in from the beginning, loosing track of what was going on around me and completely involved in Loveday's story. Seriously, I can't remember the last time I cared for a fictional character as much as I did this one. It made me laugh and cry, it's both heartbreaking and heartwarming, and it's sad yet filled with hope. And I guarantee you will fall in love with Loveday Cardew too. * Cosy Books, on Lost for Words *
this is a story with a mystery at its heart, that deals with some hard-hitting subjects... heartwarming and heartbreaking in equal measure with more than one heart stopping moment. I have no hesitation in recommending this book, it is quite simply brilliant. * Jill's Book Cafe, on the previous work of Stephanie Butland *
Lost For Words is that rare thing . . . a warm, wise and funny tale of our times with a dark and shocking twist . . . truly is a book lover's dream . . . an intriguing story set in an irresistibly charming bookshop, packed with literary references, featuring a cast of eclectic characters and with a gripping and unexpected denouement guaranteed to keep readers on the edge of their seats. * Lancashire Evening Post, on Lost for Words *
Intriguing and touching story * Sunday Express, S Magazine, on Lost for Words *
an easy, breezy read... Loveday is an appealing character with a fascinating hinterland. * Daily Mail, on Lost for Words *
I enjoyed reading this story. The premise is a good one, the ending was heartfelt and I loved the poetry included as part of what helps brings two people together in this story. * Layered Pages, on Lost for Words *
Yes, I really loved everything about this novel and it's one of my favourite releases of 2017 so far. All in all, 'Lost for Words' is a compelling and lovely read that will warm your heart and leave you with a smile on your face. If you love books about book shops, then definitely do not miss out on this one! * A Spoonful of Happy Endings, on Lost for Words *
I'm just going to go ahead and say, if you love books, read this one. Seriously it's beautiful and sweet and comforting and heartbreaking. * Is this Real Life, on the previous work of Stephanie Butland *
BOOK OF THE MONTH: Loveday Cardew is a quirky, fiery, likeable character who works at the Lost for Words Bookshop in York. Preferring books to people, she keeps the memories of her painful childhood to herself, hiding her scars deep within her. Warm and spiky, beautifully written and plotted, you'll be swept along by the bitter-sweet storyline to the very end. * Candis Magazine, on Lost for Words *
Oh, wow. Just...wow... Butland has created such an unforgettable character...To create ONE storyline full of endless emotions, good memories and bad memories, multiple layered characters, AND an exceptional plot and setting, is just...mind-blowing. Stephanie Butland's outstanding writing style is what makes this storyline stand out from the rest, alongside her beautiful creation that is; Loveday. Poignant, heart warming, and totally unforgettable; 'Lost for Words' is the soul-searching, exceptional novel that I have been waiting for. * The Writing Garnet, on Lost for Words *
If you like something more than just romance in your chick-lit then maybe Loveday's story is one for you. * Shhh we're reading *
There was so much more to this story than I was expecting and I loved how it took me as a reader on a roller-coaster of emotions - I may have shed a few tears! The supporting cast of characters are also beautifully created and add so much to the story of Loveday and it captured my heart as I followed her story. * Books and Me *
I have a fatal weakness for books set in bookshops and whimsical heroines for Lost For Words pushes all my bookish buttons. Loveday Cardew infinitely prefers books to people; she works in a second-hand bookshop called Lost For Words and has her favourite lines from her favourite novels tattooed on her skin. But then mysterious packages begin to arrive for Loveday, each one containing a book that stirs up unsettling memories for her, especially as someone seems to know the secret that Loveday has been hiding for so many years. * Red Magazine on Lost for Words *
I found myself faced with the question of how much you can hold a mentally ill person accountable for their violent tendencies, and how do you measure whether its their illness or just their evil? If you're looking for a light read with a dark twist I'd recommend Lost for Words. It was a comfort read for me, especially because of the familiarity that comes from a bookish protagonist. * Sumaiyya Reads on Lost for Words *
The past is handled so very well, and makes the present scenes very understandable and real. As I said, by the time I got to the last few chapters I was invested enough to be teary about it all * Little Frog Scribbles on Lost for Words *
'As soon as I read the first few pages though I realized that this book was something special. In fact, I would say it is a book lover's dream, with endless references to all our favorite books, charming and really interesting characters and the perfect setting, a bookshop full of rarities, surprises and secrets... All in all, I cannot recommend this story enough. It had been a while since I had felt so involved in a story like this one. It is inspiring but heat-breaking, a real gem of a book that I have no doubt will be on my top ten books of the year.' * Alba In Bookland *
My favorite thing about Lost for Words was how powerful some scenes were... This book is not a fast read, but then again neither is one of my favorite books of all time...Not all books have to be, when the author can find the right pace and divulge the inner workings of their characters in the proper moment. * The Hermit Librarian *
This is the second novel I've read by Stephanie Butland and she is fast becoming one of my favourites. Her characters are so raw and real you become truly engrossed in them. I love that chance to really fall into a novel and become the character. * Life Has A Funny Way *
A book that contrives to be both a serious and empathetic story about Ailsa and her life-defining illness, but at the same time is an uplifting and humorous tale of her struggles as both a blue and a pink heart * The Bouncing Tigger Reviews *
an enjoyable, easy to read, good story. I hope when you finish it the first thing you do is google the organ donation register * The Bookbag *
warm writing and wonderful characterisation * From First Page To Last *
An emotive and joyous read. It is such a beautiful book. A bold story that is gently told * Brew and Books Review *
Such an open and inspiring story * Emma's Chapter *
Brave, intuitive, incredibly grounded and funny... A clever book that is unputdownable * Candis Magazine *
Sensitive and thought provoking, but at the same time rather quirky - it's a well researched story about life, death, grief, hope and love * Gem's Quiet Corner *
A warm-hearted story (and yes, I do use that phrase intentionally), funny at times and always feels very grounded in reality. It is a hopeful yet frank look at learning to live with new expectations * Portobello Book Blog *
Stephanie Butland really seems to have a talent for creating seemingly tough characters with soft centres * Elementary Watson *
Warm, funny and well-researched * Culturefly *
Given that a large chunk of the plot and emotional development is around medical conditions, transplants, and dying or not-dying, Butland has written a book that is thoughtful, humorous, and whatever the opposite of maudlin is * Sunshine and Readbows *
The novel and its key protagonist displayed a refreshing perspective on life as the reader encounters Ailsa Rae's new start in life as she learns to live again and live her life to the fullest * Sarah Kettleborough *
WOULD I RECOMMEND? Yes, for its humour, insight into the life of someone dealing with chronic illness and beyond as well as its delightful characters. This is one of those books I want a physical copy of for my bookshelf so I can indulge again in the future * Duvet Dwellers Books *
I really enjoyed how this book didn't sugar coat things and didn't get over emotional with the issues that faced the character and just dealt with things with warmth and humour. It's a book about being braver and following your heart - even if that heart isn't yours! * Books and Me *
It has touched me in a way that I didn't expect * The Readathon *
This is a book that I will be recommending to everyone. It's been a while since I've read a book that's made me feel this much. It's simply fantastic and it has everything I look for in a contemporary novel. It's addictive, touching and brilliantly written. Have I just found a new favourite book? I think so. It's definitely in my top ten reads of 2018 so far (out of 25 books, and yes it's only April but I'm certain it will still be in my top ten by the end of the year!) * Janay Brazier *
The relationships in this book are just wonderful. I loved the introduction of the tango, its passion and the moments it led to - and the focus on Romeo and Juliet was just wonderful, and rather inspired. And I really loved the book's ending - I felt I was watching the characters walk into their future, knew I had to leave them, and wanted to wish them well. A beautiful, uplifting read that I really enjoyed * Being Anne *
Fun, warm-hearted, touching story. The main character Ailsa Rae will endear the reader with her honesty and bravery as she starts to truly live her life after a heart transplant. This book reminded me of one of my favourite movies, Return To Me, with a hint of Eleanor Oliphant is Completely Fine, and a twist of The Fault In Our Stars. You'll be entertained from the very first page. If you're looking for a feel good book, with likeable characters and a heart-warming story of second chances and a change of heart (no pun intended) this book won't disappoint * Ramblings of a Red Headed Snippet *
Beautifully written, this will touch even the hardest - and healthiest - of hearts. I really can't find anything to criticise and I know this is one of those books which is going to stay with me. It's a very special read, and one which I'm happy to recommend. There is so much positivity in this one, I suspect it will do more to get people to sign up to the donor register than any media campaign. And, just as importantly it will make you want to get out there and live your life! * Reviewer Lady *
I found this a moving and thought-provoking story of a girl coping with an enormous change in her life, told with a fair amount of humour that balances out the serious nature of the topic....It does bring home the message that organ donation is an important choice for us all and that having a transplant is not the end of the journey. * Fabulous Book Fiend *
Brimming with hope, drama, friendship, love, and new beginnings and I read this book from cover to cover in one evening. This book is stunning and special and everyone should read it as soon as possible * Books of All Kinds *
a story which is full of warmth, sensitivity and humour * Nudge Books *
Butland's delightfully quirky novel delivers on many levels. A fascinating and informative medical drama, relayed with the help of an entertaining flow of public blogs and private emails, The Curious Heart of Ailsa Rae is also a warm and witty romance, a tender and uplifting tale of hope, and a gentle but persuasive reminder of the critical importance of organ donation * Lancashire Evening Post *
An engaging read with a relatable and realistic heroine * The Lady *
A fascinating story that will make you appreciate the little things in life that we all take for granted * Chaz Bookworm *
The Curious Heart of Ailsa Rae is a cleverly crafted story, it's uplifting, often funny, sometimes very emotional, but most of all it is a sensitive and charming story that deals with some serious issues. Heart-warming, and a lovely read * Random Things Through My Letterbox *
Really clever and heartfelt . . . I loved Seb, a flawed hero but a hero nonetheless * Claire Dyer *
This is a heartwarming and uplifting book, though don't be fooled, it has it's darker moments. But then that's life, a balance of light and shade, but happily the book is definitely running towards the light * Jill's Book Cafe *
This book left me tingling in a way that only happens when I know I've just read something special. The Curious Heart Of Ailsa Rae is a beautiful (I don't want to say heartwarming, given the nature of the beast), wonderfully written, touching journey...I'm predicting big things for this book - if the film rights haven't been bought yet I think someone will snap them up very soon * After The Rain *
An enchanting read that will make you shed tears of sadness and joy in equal measure * Woman's Own, on the previous work of Stephanie Butland *
A well-researched and uplifting tale of friendships and victory. * Candis *
Stephanie Butland has created an important and powerful novel. Well-researched and cleverly combining history with a deeply moving and poignant story of so many dimensions, this is a book that will stay in your mind long after you finish reading it. Highly Recommended! * Hot Brands, Cool Places *
Beautifully written, it draws you into the period from the first page. Such evocative writing and careful attention to detail really brought the 1970s to life. * Frost Magazine *
A fascinating window on the women's movement, in a touching emotional tale. * Sunday Mirror *
You may also be interested in...
×
Download the Waterstones App
Would you like to proceed to the App store to download the Waterstones App?
Reserve online, pay on collection.
Or,
add to basket
, pay online, collect in as little as 2 hours, subject to availability.
Thank you for your reservation
Your order is now being processed and we have sent a confirmation email to you at
When will my order be ready to collect?
Following the initial email, you will be contacted by the shop to confirm that your item is available for collection.
Call us on or send us an email at
Unfortunately there has been a problem with your order
Please try again or alternatively you can contact your chosen shop on or send us an email at