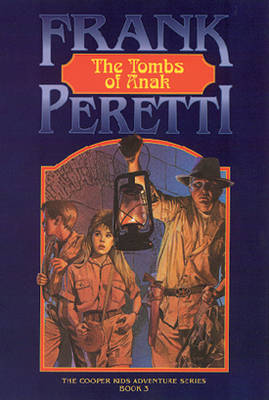 The Tombs of Anak - Cooper Kids Adventure bk. 3 (Paperback)
Frank Peretti
Paperback
Published: 01/01/1988
When Jay and Lila Cooper enter the cave-tombs of Anak with their archaeologist father, they hope to find a co-worker who has unaccountably disappeared. Instead, they stumble onto a frightening religion and new mysteries that soon put them all in incredible danger. Who or what is Ha-Raphah? How does he hold the local villagers in such overwhelming fear? Knowing they can't avoid confronting this villain--whatever he is--the Coopers desperately search for answers. As they begin to unravel the mystery, Jay, Lila, and their father face even more perilous adventures. Will they understand the truth in time to avoid disaster, or will they be swept away in a last desperate attempt by Ha-Raphah to preserve his evil powers? A spine-tingling thriller as current as today's newscasts yet as timeless as the age-old struggle between good and evil. By the bestselling author of "This Present Darkness and "Piercing the Darkness.
Publisher: SPCK Publishing
ISBN: 9780891075936
You may also be interested in...
We would love to hear what you think of Waterstones. Why not review Waterstones on Trustpilot?