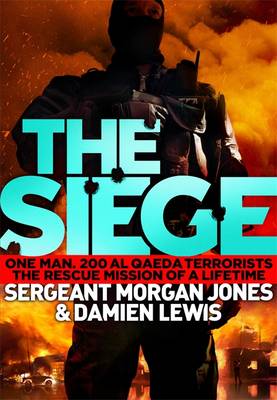 Paperback
Published: 20/02/2014
0900 hours, 11th September, 2012. Darkness cloaks the American Embassy in Libya. The flag is flying at half-mast, to commemorate the eleventh anniversary of the 9/11 terror attacks on America. Without warning one hundred heavily armed fighters emerge from the night and blast the Embassy gates asunder. The savage siege of the American Embassy in Libya has begun. The mass of Al Qaeda gunmen surge through the shattered gateway and open fire. Their aim is to kill all Americans based at the Embassy, and to capture their prize, Ambassador J Christopher Stevens, alive. This is a carefully-planned attack, using overwhelming firepower and numbers. The handful of lightly armed defenders stand little chance ...Unless ...On the streets outside the Embassy one man steps out of the shadows. British soldier Sgt Morgan Jones carries with him one Browning pistol, and thirty rounds of ammo - the only weaponry he can lay his hands on amidst the chaos of battle. But he also carries with him a total conviction to rescue his American brothers-in arms, or die trying. Jones knows there's a US Navy SEAL force based at a secret CIA annex, a short drive away. But will they make it to the Embassy in time, through streets awash with enemy fighters? Only he knows the secret ways in to the complex, and he will never be able to live with himself if he leaves his American brothers hanging. So begins the rescue mission of a lifetime, an epic from which few will emerge unscathed. The Siege is an edge of the seat rollercoaster ride of savagery and courage beyond measure. It is the Black Hawk Down of the 21st Century.
Publisher: Little, Brown Book Group
ISBN: 9781472112750
You may also be interested in...
We would love to hear what you think of Waterstones. Why not review Waterstones on Trustpilot?