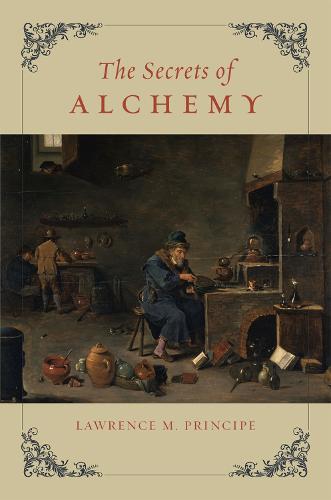 Hardback
Published: 16/11/2012
Alchemy, the "Noble Art," conjures up scenes of mysterious, dimly lit laboratories populated with bearded old men stirring cauldrons. Though the history of alchemy is intricately linked to the history of chemistry, alchemy has nonetheless often been dismissed as the realm of myth and magic, or fraud and pseudoscience. And while its themes and ideas persist in some expected and unexpected places, from the Philosopher's (or Sorcerer's) "Stone of Harry Potter" to the self-help mantra of transformation, there has not been a serious, accessible, and up-to-date look at the complete history and influence of alchemy until now. In "The Secrets of Alchemy", Lawrence M. Principe, one of the world's leading authorities on the subject, brings alchemy out of the shadows and restores it to its important place in human history and culture. By surveying what alchemy was and how it began, developed, and overlapped with a range of ideas and pursuits, Principe illuminates the practice. He vividly depicts the place of alchemy during its heyday in early modern Europe, and then explores how alchemy has fit into wider views of the cosmos and humanity, touching on its enduring place in literature, fine art, theater, and religion. In addition, he introduces the reader to some of the most fascinating alchemists, such as Zosimos and Basil Valentine, whose lives dot alchemy's long reign from the third century to the present day. Through his exploration, Principe pieces together closely guarded clues from obscure and fragmented texts to reveal alchemy's secrets, and-most exciting for budding alchemists-uses them to recreate many of the most famous recipes in his lab, including those for the "glass of antimony" and "philosopher's tree." A concise but illuminating history, "The Secrets of Alchemy" is written for anyone drawn to the alchemical arts, those who are fascinated by the science as well as the fantastic stories and mysterious practitioners.
Publisher: The University of Chicago Press
ISBN: 9780226682952
You may also be interested in...
We would love to hear what you think of Waterstones. Why not review Waterstones on Trustpilot?