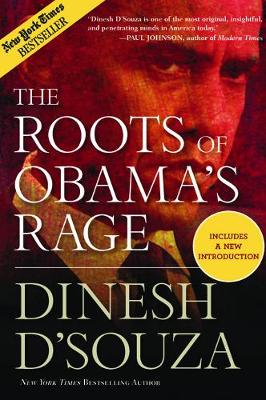 Paperback
Published: 20/10/2011
Can be ordered from our supplier
From The Roots of Obama's Rage We are today living out the script for America and the world that was dreamt up not by Obama but by Obama's father. How do I know this? Because Obama says so himself. Reflect for a moment on the title of his book: it's not Dreams of My Father but rather Dreams from My Father. In other words, Obama is not writing a book about his father's dreams; he is writing a book about the dreams that he got from his father. Think about what this means. The most powerful country in the world is being governed according to the dreams of a Luo tribesman of the 1950s-a polygamist who abandoned his wives, drank himself into stupors, and bounced around on two iron legs (after his real legs had to be amputated because of a car crash caused by his drunk driving). This philandering, inebriated African socialist, who raged against the world for denying him the realization of his anti-colonial ambitions, is now setting the nation's agenda through the reincarnation of his dreams in his son. The son is the one who is making it happen, but the son is, as he candidly admits, only living out his father's dream. The invisible father provides the inspiration, and the son dutifully gets the job done. America today is being governed by a ghost. Dinesh D'Souza is the president of The King's College in New York City. He is a former White House domestic policy analyst and research scholar at the American Enterprise Institute and the Hoover Institution at Stanford University. His bestselling books include Illiberal Education, The End of Racism, and What's So Great About America. Websites: dineshdsouza.com, tkc.edu.
Publisher: Regnery Publishing Inc
ISBN: 9781596982765
You may also be interested in...
We would love to hear what you think of Waterstones. Why not review Waterstones on Trustpilot?