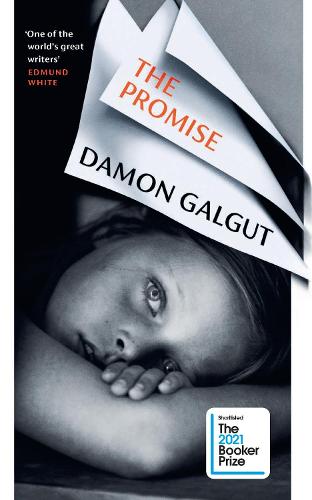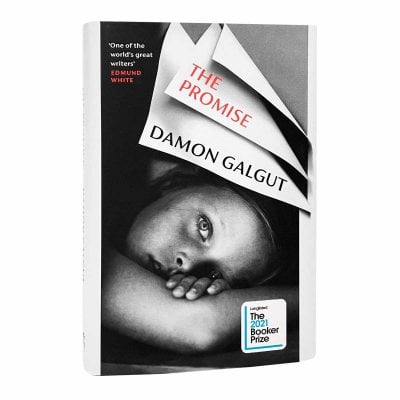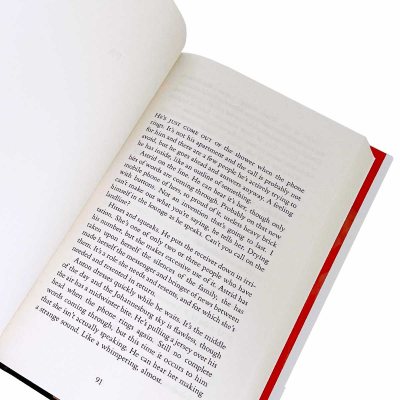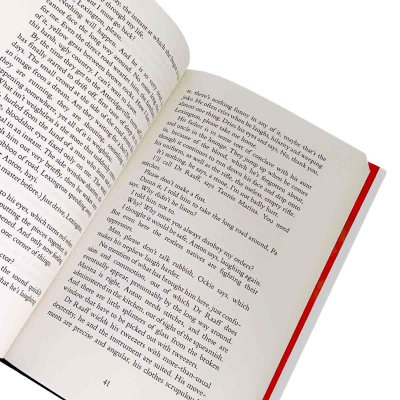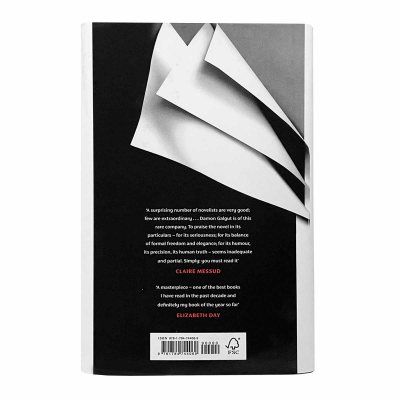 Hardback
304

Pages
Published: 17/06/2021
Set during four funerals across four decades, Galgut's panoramic study of one white South African family's tribulations foregrounds the intimately personal in the epic narrative of a rapidly changing nation.
Winner of the Booker Prize 2021.
Shortlisted for the Rathbones Folio Prize 2022
A masterpiece of a family in crisis from twice Booker-shortlisted author Damon Galgut
The Promise charts the crash and burn of a white South African family, living on a farm outside Pretoria. The Swarts are gathering for Ma's funeral. The younger generation, Anton and Amor, detest everything the family stand for -- not least the failed promise to the Black woman who has worked for them her whole life. After years of service, Salome was promised her own house, her own land... yet somehow, as each decade passes, that promise remains unfulfilled.
The narrator's eye shifts and blinks: moving fluidly between characters, flying into their dreams; deliciously lethal in its observation. And as the country moves from old deep divisions to its new so-called fairer society, the lost promise of more than just one family hovers behind the novel's title.
In this story of a diminished family, sharp and tender emotional truths hit home. Confident, deft and quietly powerful, The Promise is literary fiction at its finest.
Publisher: Vintage Publishing
ISBN: 9781784744069
Number of pages: 304
Weight: 422 g
Dimensions: 222 x 144 x 29 mm
---
MEDIA REVIEWS
'The Promise is fully rooted in contemporary South Africa, but the novel's weather moves into the elemental while attending also to the daily, the detailed and the personal. The book is close to a folktale or the retelling of a myth about fate and loss, about three siblings and land, a promise made and broken. The story has an astonishing sense of depth, as though the characters were imagined over time, with slow tender care.' - Colm Toibin
'A literary masterpiece of heart, soul and incorrupt wisdom. Galgut addresses conflict and reparation - both political and personal - with extraordinary skill, truthfulness and sensitivity.' - Sarah Hall
'The Promise is a gorgeous and pleasurable novel, with an imaginative heft to match Galgut's fellow South African writers Gordimer, Coetzee and Brink. It's richly evocative of the land and its people, and reports on a new South Africa without fake moralising; it made me laugh, too. Dreamlike yet so solidly well-made, The Promise has lived on inside my head, unsettling and troubling me.' - Tessa Hadley
'Damon Galgut's The Promise is about an unfulfilled but promising life and about the repeatedly broken promises by a white family to a black household worker. With unostentatious virtuosity Galgut - one of the world's great writers - enters the minds of all his characters, rich or poor, white or black, male or female, even the thoughts of a homeless man beset by visions. The language has a Flaubertian clarity and the intimate knowledge of the family is matched by an authoritative understanding of South Africa's complex history. This is the most important book of the last ten years.' - Edmund White
'A surprising number of novelists are very good; few are extraordinary. Like his compatriot J.M. Coetzee, the South African writer Damon Galgut is of this rare company . . . To praise the novel in its particulars - for its seriousness; for its balance of formal freedom and elegance; for its humor, its precision, its human truth - seems inadequate and partial. Simply: you must read it. Like other remarkable novels, it is uniquely itself, and greater than the sum of its parts. The Promise evokes, when you reach the final page, a profound interior shift that is all but physical. This, as an experience of art, happens only rarely, and is to be prized.' - Claire Messud, Harpers US
'Stunning . . . Galgut deploys every trick in the book; he's heart-swellingly attentive to emotional complexity . . . Galgut has twice been shortlisted [for the Booker prize] . . . don't be surprised if Galgut goes one better this year.' - Anthony Cummins, The Observer
'Galgut seems to deliver effortlessly...there's nothing he can't do... [his] style is quiet but the book feels bursting with life because of all the of all the off-page, between-times details he hints at... This is so obviously one of the best novels of the year... a book that answers the question "what is a novel for?" With a simple: "This!" - John Self, The Times

'The Promise functions as a spare but thoroughly satisfying parable, the decline of the Swarts into moral degeneracy and death tracing the forsaken promises of the post-apartheid era, from early hope to the contemporary realities of corruption and racial enmity . . . [a] magisterial, heart-stopping novel.' - Nat Segnit, Times Literary Supplement
'A complex, ambitious and brilliant work - one that provides Galgut's fullest exploration yet of the poisonous legacy of apartheid . . . Galgut describes his characters with rare assurance and skill, conjuring them to life in a narrative voice that moves restlessly from character to character . . . Rarely have I had such a strong sense, while reading a novel, that I myself was there, in the room with the characters.' - William Skidelsky, Financial Times
'Remarkable . . . The Promise suggests that the demands of history and the answering cry of the novel can still powerfully converge . . . the novel's beautifully peculiar narration aerates and complicates this fatal family fable, and turns plot into deep meditation . . . Galgut is wonderfully, Woolfianly adept at moving quickly between characters' thoughts.' - James Wood, New Yorker

'The Promise by Damon Galgut is a masterpiece - one of the best books I have read in the past decade and definitely my book of the year so far. Galgut is a master of the form. His free-flowing prose moves effortlessly from inside one character's head to another and displays a wealth of compassion and insight from multiple perspectives. This novel is a moving, brilliantly-told family epic with political resonance which also manages in parts to be darkly comic. Phenomenally good.' - Elizabeth Day
'Superbly narrated, Galgut's book combines state-of-the-nation novel . . . with something like allegory or even Christian parable -- Phil Baker * Sunday Times
'A strange, skilful, spellbinding eighth novel . . . Galgut explores grief, despair and love in a way that feels ageless . . . By the end of this enormously enjoyable novel, our laughter has become complicity and farce become force.' - David Isaacs, Literary Review
'The Promise recalls the great achievements of modernism in its imagistic brilliance, its caustic disenchantment, its relentless research into the human. For formal innovation and moral seriousness, Damon Galgut is very nearly without peer. He is an essential writer.' - Garth Greenwell
'Galgut understands the complexities of the human heart which he reveals with the finest delicacy. This is an emotionally powerful and thrilling novel that haunts one long after it has been laid down.' - Gabriel Byrne
'I was mesmerised by The Promise, Damon Galgut's novel of the decline and fall of a South African family, told over four decades and four funerals. These are characters dancing on the edge of ruin, living out their lives around a family farm in Pretoria, a place suffused with the threat and consequence of violence. Galgut's prose is intoxicating, managing the rare feat of being utterly liberated and fiercely controlled. A brilliant book.' - Anna Hope
'If possible, The Promise packs yet more of a punch than Galgut's previous novels. Fuelled by sex and death, this is a South African Gotterdammerung charting a white family's inexorable decline from significance and power. Its indignation at its morally bankrupt central characters is leavened with languid comedy, as though Galgut had collaborated with Tennessee Williams. The effect is utterly compelling.' - Patrick Gale
'So acute, indeed, are Mr. Galgut's descriptions - of a character's inner life, a body's fragility, a family's shared wounds, a country's accumulated scars - that they seem like our perceptions, not his . . . Time and again in Mr. Galgut's fiction, South Africa materializes, vast, astonishing, resonant. And on this vastness, he stages intimate dramas that have the force of ancient myth.' - Anna Mundow * Wall Street Journal *

'The Promise satisfies in so many ways: a multi-layered family story set against the shifting destiny of South Africa itself since Mandela; its characters' stories interwoven in prose that is poignant and wryly amusing. The book's power and immediacy merge to create an outstanding novel of its time.' - Joan Bakewell
'Damon Galgut is a consummate and provocative writer whose books always dazzle and delight me. His new book, The Promise, brilliantly illuminates how both a small family and a large world endure - or don't endure. It is both tender and brutal, and Amor, its enigmatic heroine, is the most fascinating character I've encountered in recent fiction. I will remember her, and this beautifully devastating book, for a long time.' - Peter Cameron
Damon Galgut: The Waterstones Interview
Description
We spoke with Booker Prize-winner Damon Galgut about finding the right viewpoint for this novel, tackling the pressing issues of South Africa and making it third time lucky.
Transcription
W: Damon congratulations first of all on winning the Booker Prize. You have mentioned that you had a first attempt at this book and then you went away to write some film scripts and it was that that helped you to come back and finish this book. Could you tell us a little bit about that because it's really clear when you read the book there is this sort of filmic feel to it.
DG: Yeah, it was something I was offered. It's not you know something I regularly do, breaking away to write a film script or two, it came at the right time for me personally because I needed money and also creatively because I... the least important thing in a film script is the language. Basically the actors will change your words and no one has respect for your immortal dialogue so it's very freeing in that respect. But it was freeing in another respect for me because when I returned to the novel the kind of rather stodgy approach that I'd been taking until then sort of fell away and I saw what could be done narratively if continue to use the logic of film. So basically you know not to overstress the point but the narrator of the book behaved like a camera would and I saw that you could swoop around from one scene to another, one character to another, that you could cut you know even from one location to the next and yeah it gave me a freedom in the narration that had been sorely lacking until then. So it was a revelation and a liberation
W: It's an amazing experience for the reader because you are constantly surprised, you're always asking questions because you're wondering where you are, whose viewpoint you're getting and also who this is being addressed to and so there are sort of many things about the narration of this book which I find really fascinating but also the narrative voice is quite distinctive and it feels impish at times, it's got a sense of humour to it and I was really intrigued to know who it might be who's speaking and also who they're speaking to.
DG: Well I mean of course I'm the person behind the voice so you know effectively it's me speaking but obviously I'm playing a game with that. You know it seems to me that every story is told by somebody and whereas you know it's sort of an expected part of the technique in the well-made novel that you make your narrator somewhat invisible like a pane of glass through which the reader's supposed to be looking at the action in this case I try to draw the reader's attention to the fact that there is a narrator and that the entire exercise is artificial. So, you know to answer the second part of your question the narrator is not a steady presence. At different times I had the sense that the narrator was almost a different person or sometimes a non-person addressing the human beings in this drama.
But that the narrator was also not only speaking about or to the characters in the story but sometimes to the reader. There's certain key points in the book where the the narrator as it were wheels around and sticks a finger out of the page at the reader and says something accusing. Hopefully you know at certain key moments to make the reader feel uncomfortable and implicated in what's going on.
W: You've picked these periods of time, each section of the book is separated by roughly 10 years, were you very careful presumably about picking which periods of time you were going to be setting the novel?
DG: Well yeah once I decided that you know it wasn't going to be just about this family and the funerals but if you widen the window a little bit you you would see something of South Africa in the background, once I made that decision it sort of became crucial to pick the right moment. Because each decade has its own sort of historical ethos if you like and I wanted to sort of capture that without naming political parties or being dry and dusty. So for example in the Mandela era the the rugby world cup, the match that we won was, it was an obvious candidate as a kind of symbolic moment because it encapsulated how the nation felt in a sort of unreal and heady way.
You know it was part of the trick of it because I also maybe less visibly had to find an incident for each section that took place in a different season. It may not, as I said, be obvious to a reader but you know I'm using four different seasons as a backdrop also, to kind of convey the passage of time which I found or at least I hope I found multiple ways to sort of evoke in the writing.
W: The promise of the title is a promise made by one character to give the the house and the land that their black servant has been living in, to them, on her passing and it's a promise which is neglected through the decades. And of course the book seems to me to be very much about land and ownership and property and who owns it and that's something that has been changing throughout South African history and it's still a big bone of contention now?
DG: Oh it's a huge flash point, yeah, it's become a big ideological rallying point for certain populist elements in the political landscape right now. I mean for obvious reasons because it's an issue that goes right back to the arrival of the first white settlers in South Africa. You know land was effectively taken from people who were already living on it, you know with a sort of careless impunity that suggested nobody was there um and you know the resulting conflict you could say underpins all of South African history one way or another. And it's not resolved, not settled. So yeah it was a sort of obvious theme and subject to try to weave through this particular story which I hope you know in a much more immediate way centres on the family and their travails.
W: You've spoken about how the character of Salome, the black servant, is purposefully left almost silent throughout the book, their voice unheard. It's a point made very clearly in the book and it really does hit home but I wonder were you ever worried about doing that, about making that character virtually silent?
DG: Well sure. I mean it's obviously going to be questioned and it was something I sat with for a while I mean I did have this idea that maybe I would withhold her inner life until right at the end and then sort of open the gates and let it flood out as it were. For better or for worse I decided not to go that route but to use one of those moments where the narrator turns and points a finger at the reader and says you know if you don't know about this person perhaps it's because you didn't care to know, you didn't care to ask. Which is certainly an accusation that could be made against white South Africans. I guess I was speaking more to them in that instant than to perhaps the British readers.
W: It also strikes me that the the book is has a very corporeal focus, i'm going to call it. There is so much stuff in here about the human body. Obviously we attend four funerals and we learn something about the deaths of the people but also there are elements of talking about people ageing, people having or not having children and looking back at your work this is something that you have sort of covered before. Is it fair for me to say that you do seem very interested in the human body and how it changes over time?
DG: I mean we all have one and we're all you know kind of bound to it. I was struck actually by something from one of Christopher Hitchens' memoirs where he said you know it's not true that one has a body, one is a body. But you know the the underlying theme of this book is ageing and mortality, you know, the terminus very obviously with the funerals is death. And that means the end of the body, the body shutting down. So perhaps in this book more than in others the body is much more present and I keep I guess drawing the reader's attention to its functions and its failings. Yeah it's certainly something I'm more and more aware of as I get older.
W: And finally, the Booker. Obviously you have been shortlisted twice before, some would say that there was an inevitability about you winning it eventually but I'm sure it never felt like that to you. But also you've spoken about this sort of the cruel thing that can happen with the Booker which is that you feel very much like a winner until of course the winner is announced and then the other short listees disappear in a mist and having experienced that twice I wonder how it now feels of course to to be that final winner at the end of it all.
DG: Well I mean quite honestly I was braced for it to happen again I'd made all sorts of plans for you know people I was going to see after the 3rd and suddenly I just don't have time to see them! Of course it feels fantastic. You know it's a great position to be in certainly. It didn't seem to me an inevitable result ever, I'm still somewhat stunned to be honest. I mean I'm still coming to terms with it because it is without doubt a life and career changing event but the full implications of that are not yet clear!
W: Well Damon it's a fantastic book, I had so much pleasure in reading it and even more pleasure in talking to you about it so thank you so much.
DG: Thank you, thanks.
You may also be interested in...
×
Download the Waterstones App
Would you like to proceed to the App store to download the Waterstones App?
Reserve online, pay on collection


Thank you for your reservation
Your order is now being processed and we have sent a confirmation email to you at
When will my order be ready to collect?
Following the initial email, you will be contacted by the shop to confirm that your item is available for collection.
Call us on or send us an email at
Unfortunately there has been a problem with your order
Please try again or alternatively you can contact your chosen shop on or send us an email at