We regret that due to the technical limitations of our site, we are unable to offer eBooks or Audio Downloads to customers outside of the UK.
For further details please read our eBooks help.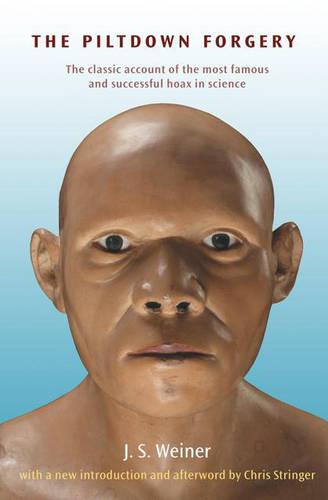 Hardback
Published: 20/11/2003
On 21 November 1953, one of the most fascinating puzzles in science was finally solved. Three scientists-Joseph Weiner, Kenneth Oakley, and Wilfrid Le Gros Clark-described their investigations into the important fossilized human remains found at Piltdown in Sussex in the early 1900s. Their conclusion was stunning: the remains, and the accompanying materials that supposedly verified them as ancient fossils, had all been faked. The discovery of Piltdown Man had been announced to the world in 1912 by an amateur fossil hunter, Charles Dawson, and the Keeper of Geology at the Natural History Museum in London, Arthur Smith Woodward, who had found fragments of a thickset skull and an ape-like lower jaw, along with other bones and stone tools. These fragments pointed to a species of early human who had lived in England a million years ago-a 'missing link' between apes and modern man. But, as Weiner and his colleagues were to reveal in 1953, the skull was a recent one, and the jaw had belonged to an orang-utan. These and many other 'finds' from Piltdown had been deliberately stained and tampered with to make them appear ancient, and the scientific establishment had been well and truly fooled. Widely praised from its first publication in 1955, The Piltdown Forgery remains the classic account of this story and its many players. In this fiftieth anniversary edition, Professor Chris Stringer, Head of Human Origins at the Natural History Museum in London, provides an introduction to this famous story, and an afterword containing the latest detective-work. Ever-increasing technological powers may one day reveal who did what, and why, but until then this remains an engrossing tale of mixed motives, captivating trickery, and competing egos: a tale fit to rival the works of Sir Arthur Conan Doyle (himself a player in this saga) at his best.
Publisher: Oxford University Press
ISBN: 9780198607809
You may also be interested in...