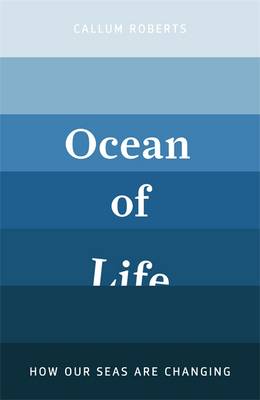 Hardback
Published: 31/05/2012
In this revelatory book, Callum Roberts uses his lifetime's experience working with the oceans to show why they are the most mysterious places on earth, their depths still largely unexplored. In "The Ocean of Life" we get a panoramic tour beneath the seas: Why do currents circulate the way do? Where exactly do they go? How has the chemistry of the oceans changed? And, how polluted are we making them? Above all, Roberts reveals the richness of their life, and how it has altered over the centuries. The oceans are now under unprecedented threat. Not only does Roberts show how we are fishing our oceans to extinction, crucially, he explains how this directly affects our lives on land. Ninety-five percent of habitable space on earth lies in the oceans, and marine plants produce half the world's oxygen; and, the oceans themselves absorb vast quantities of carbon dioxide. The life they support is now in the balance. "The Ocean of Life" should galvanise debate worldwide. Roberts shows how we can arrest and reverse the damage we are doing. Tantalisingly, it is within our grasp to restore the life of the oceans. There is still time.
Publisher: Penguin Books Ltd
ISBN: 9781846143946
You may also be interested in...
"Are we going to hell in a rowing boat?"
A very well written book about a very tough subject.

Roberts manages to convey the crisis of the oceans that is almost on us with sparkling clarity. He doesn't over complicate the subject, but writes with an... More
We would love to hear what you think of Waterstones. Why not review Waterstones on Trustpilot?