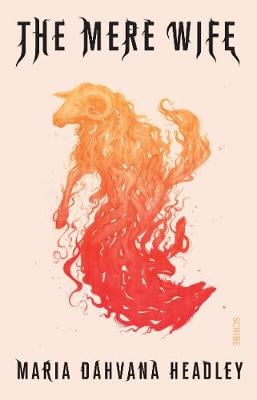 Paperback
320

Pages
Published: 01/11/2018
A New Statesman book of the year
New York Times bestselling author Maria Dahvana Headley's fierce, feminist retelling of the classic tale of Beowulf.
To those who live there, Herot Hall is a paradise. With picket fences, gabled buildings, and wildflowers that seed themselves in ordered rows, the suburb is a self-sustaining community, enclosed and secure. But to those who live secretly along its periphery, Herot Hall is a fortress guarded by an intense network of gates, surveillance cameras, and motion-activated lights.
Dylan and Gren live on opposite sides of the perimeter, neither boy aware of the barriers erected to keep them apart. For Dylan and his mother, Willa, life moves at a charmingly slow pace. They flit between mothers' groups, playdates, cocktail hours, and dinner parties. Gren lives with his mother, Dana, just outside the limits of Herot Hall. A former soldier, Dana didn't want Gren, didn't plan Gren, and doesn't know how she got Gren. But now that she has him, she's determined to protect him from a world that sees him only as a monster.
When Gren crosses the border into Herot Hall and runs off with Dylan, he sets up a collision between Dana's and Willa's worlds that echoes the Beowulf story - and gives sharp, startling currency to the ancient epic poem.
Publisher: Scribe Publications
ISBN: 9781911617624
Number of pages: 320
Dimensions: 210 x 135 x 22 mm
---
MEDIA REVIEWS
'The most surprising novel I've read this year ... Headley is the most fearsome warrior here, lunging and pivoting between ancient and modern realms, skewering class prejudices, defending the helpless and venturing into the dark crevices of our shameful fears. Someday The Mere Wife may take its place alongside such feminist classics as The Wide Sargasso Sea because in its own wicked and wickedly funny way it's just as insightful about how we make and kill our monsters.'
* Washington Post *
'Imagine the centaur-like hybrid of a Middle Ages warrior saga and a slow-burning drama of domestic ennui and you begin to get a sense of this spiky, arresting story ... the novel plays ingeniously with its ancient source.''
* The Wall Street Journal *
'[A] muscular, bloodthirsty novel.'
-- Sarah Ditum * The Guardian *
'[A] smart, tough modern flip of
Beowulf
.' -- Margaret Atwood
'This modern re-telling of Beowulf was really interesting - so sharp and insightful.'
-- Madeline Miller * Cunning Folk *
'Her prose is an exhilarating mixture of darkness and fire, striking the perfect balance between sparse and startlingly vivid ... There's real heart in The Mere Wife; even in its most shocking, bloody moments, it's ultimately the moving story of one woman's desire to protect her child, and of that child's yearning for connection ... But its roots are coiled deep in the old earth and the dark water, the place that nightmares come from, and dreams too.'
-- Anna Carey * The Irish Times *
'[A] gleaming, glowering, blood-soaked beast of a book.'
-- Lucy Scholes * Financial Times *
'Maria Dahvana Headley is a gift, a genius, and an absolute wonder; I would follow her anywhere.'
-- Carmen Maria Machado, author of Her Body and Other Parties
'I loved Maria Dahvana Headley's The Mere Wife ... a memorably weird and deep retelling of Beowulf as a novel about suburban America, wildness, PTSD and what it means to be a hero.'
-- Emily Wilson * New Statesman *
'A remarkable novel.'
-- Mariella Frostrup * BBC Radio 4 *
'The Mere Wife is ... a playful reconsideration, an invitation to look at its characters from a different perspective. It is a reminder that stories survive through the centuries because - however antiquated they seem on the surface - they hold meaning that never dims.'
-- Erica Wagner * New Statesman *
'Muscular and bloodthirsty ... an ambitious novel.'
-- Sarah Ditum * The Guardian *
'There's not a false note in this retelling, which does the Beowulf poet and his spear-Danes proud.' STARRED REVIEW
* Kirkus *
'[The Mere Wife] is a stunner: a darkly electric reinterpretation of Beowulf that upends its Old English framework to comment on the nature of heroes and how we "other" those different from ourselves ... told with sharp poetic imagery and mythic fervor, Headley's novel prompts examination of how people create or become monsters.' STARRED REVIEW
* Booklist *
'To take an epic like Beowulf and transform it into a modern day meditation on the role of toxic masculinity, motherhood, and the destruction of innocence is an incredible feat. To do this while also shifting the focus from the male hero ... and on to the update of Grendel's mother is very clever. Not only does The Mere Wife work on a strong, thematic level, it features some beautiful prose too. The story feels suitably epic ... The Mere Wife is a cracking read.' 5 STARS
-- Becky Lea * SciFiNow *
'Headley applies the broad contours of the Beowulf story to her tale but skillfully seeds her novel with reflections on anxieties and neuroses that speak to the concerns of modern parenting. Her narrative leaps between grisly incidents of violence and touching moments of motherly love that turn her tale's source material inside out and situate it in a recognizable modern landscape where ... "the world isn't large enough for monsters and heroes at once".'
* Publishers Weekly *
'[A] fierce, lyrical modern retelling of the ancient monster myth of Beowulf ... The novel is gorgeous and savage.'
* Psychologies *
'With a sharp eye and a deft flourish, Maria Dahvana Headley reimagines one of our oldest stories to give us a chilling, elemental vision of our latest selves.
The Mere Wife
is a bold, stunning riptide of a book.' -- Tea Obreht, author of The Tiger's Wife
'Maria Dahvana Headley translates the excesses of contemporary life into the gloriously mythic. This is not just an old story in new clothes: this is a consciousness-altering mindtrip of a book.'
-- Kelly Link, author of Get in Trouble
'The Mere Wife is a work of magic. A wild adventure, a celebration of monsters, myths, and the power of mother-love. Imagine a writer so bold, so ambitious, so about it that she challenges Beowulf to arm wrestle. That writer is Maria Dahvana Headley and let me tell you something, she is here to win.'
-- Victor LaValle, author of The Changeling
'Maria Dahvana Headley writes - with crackling headlong sentences that range among old plots and news observations - about a world that earlier today seemed too familiar. Master storyteller, brilliant stylist, a writer with this sort of command of language is a delight to read. Here's a book to call up an old story in the newest possible way.'
-- Samuel R Delany, author of Dhalgren and Dark Reflections
'The Mere Wife is an astonishing reinterpretation of Beowulf: Beowulf in suburbia - epic, operatic, and razor-sharp, a story not of a thick-thewed thegn, but of women at war, as wives and warriors, mothers and matriarchs. Their chosen weapons are as likely to be swords as public relations and they wield both fearlessly. They rule, they fight.'
-- Nicola Griffith, author of Hild
'Maria Dahvana Headley's new novel, The Mere Wife, is much more than a simple recasting of the ancient epic poem Beowulf in the suburbs. It's The Stepford Wives, 9/11 and English class thrown into a lyrical blender, and it's kind of glorious.'
* Associated Press *
'We have never heard anything like The Mere Wife by Maria Dahvana Headley. Her modern-day reimagining of "Beowulf" is the most surprising novel I've read this year.'
-- Ron Charles * The Washington Post *
'[A] great, heart-wrenching read... I love a book that wrestles me, and makes me think about it after I've finished it. If you enjoy battling monsters, I can't recommend this book enough.'
* Tor.com *
'Bestselling author Maria Dahvana Headley takes a significant gamble in recasting Old English epic Beowulf in the American suburbs - but the gamble pays off. She enhances the themes of the classic with contemporary and feminist accents, creating a work that is both unique and worthy.'
* Christian-Science Monitor's 10 Best Books of July *
'Headley's language is exquisite and imaginative, the contemporary adaptation on-point and thought provoking - essentially, this is how to retell a classic.'
* Refinery29's The Best New Books Out This July *
'The lives of two protective mothers in American suburbia collide in [this] fascinating contemporary retelling of Beowulf'.
*
Entertainment Weekly
*
'Headley (whose own translation [of Beowulf] comes out next year) brings the story of the hero, the monster, and the monster's mother into contemporary times with uncommon vigor and depth.'
-- Boris Kachka *
Vulture
*
'The Mere Wife [is] an intense, visceral reading experience ... [the book is] a revisioning of Beowulf, and Maria finds the bones, the sharp edges, the bleeding heart of that story, and tells it against a modern context.'
-- Kat Howard, author of
An Unkindness of Magicians
'Her dystopian novel, The Mere Wife, takes the Old-English epic Beowulf and plunges it into the suburban malaise of Donald Trump's America.'
* The Saturday Age *
'[A] poetic, transcendental stunner of a novel! Maria Dahvana Headley's electric storytelling weaves a dark exploration of how everyone has the potential to become or create monsters. A nuanced allegory for US politics, The Mere Wife reveals truths about our world through a dystopian suburbia ... Headley is a master storyteller with razor-sharp observations ... one of my favourite reads of 2018 so far.'
* Micha Parkee, Bookseller at Better Read Than Dead bookstore *
'Headley's jabs at suburban smugness are fun ... [and her] prose can be stark, lacerating, insightful ... The role reversals Headley devises - and the way she adapts an ancient tale into a 21st-century struggle between haves and have-nots, brown-skinned and white, damaged and intact - are largely effective.'
-- Michael Upchurch, The New York Times Book Review
'The Mere Wife is clever and often funny, finding ingenious ways to update the Beowulf story in a way that produces wry social commentary.'
-- Mary Wellesley * The Daily Telegraph *
'Fan-fucking-tastic ... this book! Oh, this book! It's brutal and beautiful and unflinching.'
-- Justina Ireland, author of Feral Youth
'Vicious and poignant ... Headley is able to bring out the feminist undertones of the male-dominated original, while she simultaneously explores the dangers of redaction, translation and interpretation of any story, whoever the teller might be - man, woman, human, monster, or even mere ... She invites us to peel back the glossy cover of a finished book and reveal who it is doing the telling, translating, editing, to consider what traditions they might be building on or glossing over - and why.'
-- Hetta Howes * Times Literary Supplement *
'A sly satire of suburbia, wittily detailed and narratively bold ... with its roots in ancient legend [The Mere Wife] proves especially relevant in this time of heightened fear of the Other.'
-- Michael Berry, San Francisco Chronicle
'Headley's divergences and additions, descriptions of glittering scenery and bloody battles, keep us entranced as those who once gathered round the fire to hear of heroic deeds and shudder at the monsters among us.'
-- Kathleen Alcala, The Cascadia Subduction Zone
'[The Mere Wife] is the story of the fierceness of a mother's love, delivered with a full-throated feminist roar, a highly literary sensibility, and characters who straddle the line between reality and fantasy ... It rings with musicality ... [Headley's] prose takes no prisoners, and her musings on myth and magic and feminism hit like a welcome punch to the face. Read The Mere Wife, and look forward to her forthcoming translation of Beowulf, which will further shift our understanding of what makes a monster, a hero, a woman."
-- Ardi Alspach, B&N Sci-Fi & Fantasy Blog
'Best-selling American author/editor Maria Dahvana Headley spins the ancient story of monsters and dragons around a gated community populated by the beautiful and entitled ... this is more than an old story in new clothes.'
*
North and South
*
'The Mere Wife shows war from a mother's perspective; the tragedy of all-encompassing love in a world that inevitably destroys ... By centring on the mother's perspective, Headley tells one of Western literature's classic tales differently and proves that feminist revisionist writing is essential reading in a changing world.'
*
Weekend Australian
*
'A rich, full narrative.'
-- Nikki Jones *
Good Reading
*
'Headley's heroic prose and vivid imagery offers thought-provoking correlations between ancient themes and recent historical events. Its emphasis on feminist power gives an old tale renewed significance.'
-- Reba Leiding *
Library Journal
*
'The Mere Wife is a boldly conceived work that can stand proudly on the bookshelf next to its inspiration.'
-- Paul Di Filippo *
Barnes and Noble Review
*
'Vivid and thrilling.'
*
Daily Telegraph
*
'The Mere Wife goes beyond Beowulf to become a narrative that offers a bold look at American suburbia while exploring the power of women in society.'
-- Gabino Iglesias *
The Rumpus
*
'Sharply written ... This is a retelling of the highest order - full of both traditional elements from Beowulf and contemporary social commentary.'
* Where the Books Go *
'Her language is vivid and compelling ... If you are a fan of dark fantasy and suspense, then you will love this book.'
-- Lynda Stallworthy * Daily Post *
'This is a must-read for anyone interested in myths and monstrosity in modern times.'
* Autostraddle *
'Headley's The Mere Wife is both a celebration of motherly love and an exploration of the disruptive tension between coexisting opposites.'
-- Giulia Mastroni * Monash University Book Review *
Praise for Maria Dahvana Headley
'Maria Dahvana Headley is a firecracker: she's whip-smart with a heart, and she writes like a dream.'
-- Neil Gaiman
You may also be interested in...
"There will be blood"
There will be blood. This vivid retelling of Beowulf is the story of two women and their sons, who grow to love each other. Willa lives in a gilded mansion while Dana lives in a cave in the mountain outside. The boys,... More

"Feminist Retelling of the Beawolf Poem"
I recently devoured The Mere Wife by Maria Headley, which is a feminist retelling of the Beawolf poem.


It is about a young suburban housewife who feels trapped and wants to claw her way out of her neat and... More
×
Download the Waterstones App
Would you like to proceed to the App store to download the Waterstones App?
Reserve online, pay on collection


Thank you for your reservation
Your order is now being processed and we have sent a confirmation email to you at
When will my order be ready to collect?
Following the initial email, you will be contacted by the shop to confirm that your item is available for collection.
Call us on or send us an email at
Unfortunately there has been a problem with your order
Please try again or alternatively you can contact your chosen shop on or send us an email at