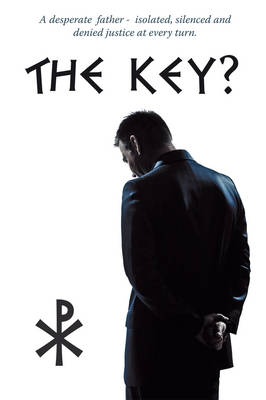 This is the shocking account of the "legal abduction" of four-year-old Lily, traded like a commodity to pay for British judicial and governmental incompetence and financed by the British taxpayer. The Key? chronicles a father's four-year pursuit of justice to reunite a family cruelly torn apart by a game played out within powerful circles that are above the law. As his true-life nightmare unfolds, we discover the disturbing extent to which impunity (denial of justice) has taken root in both Britain and Germany. He exposes political and legal corruption at the highest levels, while unknowingly harnessing the power and legacy of the most famous international child abduction cases of modern times. The journey into this disturbing, dysfunctional and damned world continues unabated as we discover that the subsequent cover-up was so absolute as to be spine-chilling. The truth is so explosive that British law has been underhandedly changed with the consent of the main political parties, preventing the author (the father) from being identified. The Key? poses some serious questions. Was the real reason why the British "developed" evidence against Madeleine McCann's parents a necessary measure to stop the truth from coming out? Did the British media viciously turn on the McCanns for the same reason? Was Lily removed to keep intact the facade of British legal integrity? Can we ever claw back democracy, human rights and justice from a powerful and corrupt elite?
Publisher: TheKeyAuthor
ISBN: 9780957126404
You may also be interested in...
We would love to hear what you think of Waterstones. Why not review Waterstones on Trustpilot?