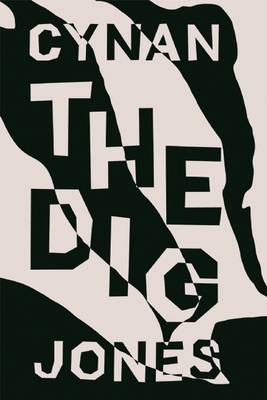 Paperback
176

Pages / Published: 23/04/2015
"Jones's sense of place is acute, and his passion for the landscape--for its colors, its creatures, its textures, its scents--is absolutely magnetic."--Sarah Waters
"A dark, tense, and vital short novel. . . . Profound, powerful, and utterly absorbing."--The Guardian
"It is a book about the essentials: life and death, cruelty and compassion. It is a book that will get in your bones, and haunt you."--Daily Telegraph
"Cynan Jones's fourth novel, The Dig, is an extraordinarily powerful work--not in spite of its brevity but because of it. . . . In its marriage of profound lyricism and feeling for place, deep human compassion and unflinching savagery, this brief and beautiful novel is utterly unique."--Financial Times
Built of the interlocking fates of a badger-baiter and a farmer struggling through lambing season, The Dig unfolds in a stark rural setting where man, animal, and land are at loggerheads. There is no bucolic pastoral here: this is pure, pared-down rural realism, crackling with compressed energy, from a writer of uncommon gifts.
Cynan Jones was born near Aberaeron, Wales, in 1975. He is the author of three novels, The Long Dry (winner of a Betty Trask Award, 2007), Everything I Found on the Beach (2011), and The Dig (2014), winner of the Jerwood Fiction Uncovered Prize. He is also the author of Bird, Blood, Snow (2012), the retelling of a medieval Welsh myth. The Dig is his first novel published in the United States.
Publisher: Coffee House Press
ISBN: 9781566893930
Number of pages: 176
Weight: 184 g
Dimensions: 197 x 127 mm
---
MEDIA REVIEWS
"[I]ntense and remarkably condensed . . . This is a novel with a heft far beyond its size. . . .[The Dig is] a kind of diptych about violence, loss, and the different ways one can be trapped. It is absolutely unflinching."
--New York Times Book Review
"While the action of the story is compelling, the real pleasures lie in Jones's language and meditations on grief. In prose that calls to mind both the severity of Cormac McCarthy and the psychological lucidity of John Updike, Jones explores the intricacies of Daniel's mourning . . . a refreshing counterpoint to back-to-the-land idealism."--Publishers Weekly, starred review
"[A] piercing novella . . . Like Cormac McCarthy, Jones can make the everyday sound fraught and biblical."--Kirkus, starred review
"Both Jones's novel and most of Faulkner's fiction challenge the always-fashionable idea that complex, interesting stories are about cosmopolitans wrestling with the tyranny of choice. . . The complexity in The Dig, as in Faulkner's As I Lay Dying, comes from Jones allowing us to inhabit this struggle directly."--The Los Angeles Review
"Those sounding the knell for traditional stories may have a hard time explaining books like Cynan Jones's The Dig, a swift, elegant novella . . . Jones's language dazzles, he uses his stunning prose to tell a realistic story about the realities of loss and grief."--Huffington Post
"Jones weaves together the stories of two rural Welshmen laboring during lambing season to evoke grief, hope, ambition, and revulsion in a way that feels both eerily familiar and utterly new." --Los Angeles Public Library
"Jones' prose clips along at an unnerving pace, barely giving you time to process the previous beautiful image, before knocking you dead with the next one."--Green Apple Books
"There was a moment in this book so exquisite, so moving, that it carried the book right onto my top ten list, badger-baiting and all."--Brazos Bookstore
"There are moments in Cynan Jones' flawless short novel that literally left me breathless."--Star Tribune
"Jones is remarkably subtle and sketches the duality of his creations in the cleanest of strokes. And while his bloodier scenes are indeed gut-wrenching, they are stunningly composed: raw, visceral, adrenaline-infused writing that prompts us to flinch and quail but nonetheless keep turning the pages . . . haunting and beautiful and deserves to be read at one sitting -- not devoured, but savored."--Star Tribune
"The textures bend back and forth on one another, trading their friction, waiting, incubating. Even without any clear release, it is in this sense of meditation between opposite forces in the same land that we are carried, turned and turned as if in winds that have blown somewhere not far off in our world, one where the textured silences might hide as much menace as the loudest wailing." --Vice
"There's nothing bucolic about this elemental, extraordinary tale of good and evil. It's a bitter pill made easy to swallow thanks to art and its paean to life. The Dig is about cruelty, isolation and loss in a dark age."--Shelf Awareness
"The Dig is one of the most taut, haunting reading experience you're likely to have this year."--Vol. 1 Brooklyn
"The Dig is a warren of inquiry into vulnerability and violence, isolation and loss, and the limits of the human spirit."--Guernica
"Cynan Jones' The Dig marries a sense of place (in this case, the Welsh countryside) to its story as well as any book published this year."--Largehearted Boy
"Jones's perfectly pitched novel will appeal to anyone looking beyond sheer thrills."--Library Journal
"A poignantly stripped down exploration of life, love, and human cruelty that reminds us that we are all joined in a unified humanity."--Lisa Lucas, The Scofield
"A quietly overwhelming masterpiece of love, degeneration and the merciless landscape of grief"--Eimear McBride, author of A Girl is a Half-formed Thing
"This slim volume has all the gravity of a black hole, and reading it is like standing on the event horizon--once you open it, there's no going back. Inside, even the language feels somehow warped by the brutality and despair and longing at its center. It's like a more beautiful Cormac McCarthy; a darker W.H. Auden. This book will collapse you into its single point of infinite heaviness, and you'll love it."--Elliot Bay Book Company
"I found your greatest accomplishment in The Dig to rest in its emotional power. This is a profoundly affecting work about grief and love."--Green Apple Books on the Park
"Jones's stark tale takes on elemental power, becomes dark, merciless and unforgettable."--Lively Arts
"Articulated in quietly beautiful language."--Full Stop
"Jones doesn't shy away from the stark realities of grief, cruelty, or isolation; his prose doesn't tend to the pastoral, but has its own beauty even when the story takes a brutal turn."--BookRiot
"The Dig ultimately reveals a dark and richly textured story with impressive staying power."--Atticus Reviews
"A muscular book, tackling both the brutality and raw vulnerability of life without wincing."--Hazel & Wren
"I marvel at Cynan Jones' ability to pull off the remarkable feat of writing a stark novel that's suffused with tenderness. His ability to navigate the intersections of psychology and place, makes The Dig a haunting portrait of an elemental world that many of us have never known, but that rings true in our bones."--Stephen Sparks of Green Apple Books
"Jones's sense of place is acute, and his passion for the landscape--for its colours, its creatures, its textures, its scents--is absolutely magnetic"--Sarah Waters
"[Cynan's] work is imbued with the spirit of that land and speaks powerfully of lives trapped there."--Electric Literature
"Jones' sentences bristle with foreboding . . . Jones seems to be playing with the idea of the nature of man, of those who live closer in tune with the laws of nature than with those of humanityJones, like great poet-novelists, fills his book with beautiful sentences."--Electric Literature
"There's something of John Steinbeck, Cormac McCarthy and the Old Testament to this short, sharp, brutal and bewitching tale . . . Beauty and barbarity, tenderness and heartlessness are mixed in prose that reads like stark poetry. There's almost too much truth in this unforgettable novel. But great beauty too"--Monocle
"The Dig marries the beauty-bound surreal cloudiness of Robinson with the visceral violence of McCarthy. . . The Dig is as short and tenacious as a rabid dog and as tender and beautiful as a loving one. Reading it is an experience all its own. Jones writes into the extremes of violence and tenderness, and you, as a reader, feel this in a wholly visceral way." --Full Stop
"This slim volume has all the gravity of a black hole, and reading it is like standing on the event horizon--once you open it, there's no going back. Inside, even the language feels somehow warped by the brutality and despair and longing at its center. It's like a more beautiful Cormac McCarthy; a darker W.H. Auden. This book will collapse you into its single point of infinite heaviness, and you'll love it."--Shelf Talker
"This is a bantamweight of a book, light on its feet but packing a wallop."--The Rumpus
"Lambing doesn't always produce little dolls. Freaks and monsters don't come from imagination. Nature grows them without a second thought. As Jones tells us in this extraordinary novel, they can't exactly be obliterated."--The Fanzine
"A simplistic and masterfully executed portrait of good vs. evil."--Growler
"If you like dark, brutal, magnificently written short novels that pack an enormous punch, this is the book for you! . . . This book sucks all the air from the room before releasing its explosive ending."--BookRiot
"There's nothing bucolic about this elemental, extraordinary tale of good and evil. It's a bitter pill made easy to swallow thanks to art and its paean to life. The Dig is about cruelty, isolation and loss in a dark age."--Shelf Awareness for Readers
""Fate" in this case is really the guiding intelligence of author Cynan Jones, who has the knack for getting under the skin of a story and imparting truth about the fundamental nature of things. Brutal and tender by turns, The Dig proceeds at an inexorable pace and once begun, all but insists that the reader follow it all the way to the end."--NW Book Lovers
"Its power is undeniable and its brevity is part of that power, as is the beauty of the language, in the same way a poem can sometimes have a stronger emotional punch than a novel. . . . Jones is a fearless writer, and this is an accomplished work."--Truthdig
"The Dig is a muscular, sinewy book. It reads like Cormac McCarthy meeting Ted Hughes down a dark country lane. Altogether The Dig is nasty, brutish and short, and thoroughly memorable"--John Self, Asylum
"The pairing of these two characters is brilliant. Both their life circumstances and their professions compliment and contrast beautifully like the rural setting of the farm and country: rustic trials of identity, showing the delicate relationship between nature and man, independence and conformity. And, of course, getting to read Jones's expertly crafted prose is a pleasure all in itself."--Delta Howl
"Gripping story of people living alongside animals in the Welsh countryside." --Fader
"Dark, tense and vital . . . Jones's spare prose is reminiscent of early Ian McEwan, although several similes are more adventurous . . . The Dig is brilliantly alive; a profound, powerful and utterly absorbing portrayal of a subterranean rural world"--The Guardian (UK)
"The Dig epitomizes the power and economy of the novella at its masterful best."--The Guardian (UK)
"I treasure books such as A Kestrel for a Knave, Cynan Jones's The Dig . . . for engaging with this marginal pastoral tradition, showing the depths of its attachments to nature, and for refusing to treat those attachments in a romantic nativist way."--The Guardian (UK)
"Cynan Jones's fourth novel, The Dig, is an extraordinarily powerful work--not in spite of its brevity but because of it . . . In its marriage of profound lyricism and feeling for place, deep human compassion and unflinching savagery, this brief and beautiful novel is utterly unique."--Financial Times (UK)
"Dramatic, beautifully drawn and powerfully immediate . . . Jones has a wonderful eye and his prose can feel as ruminative as a sheep's slow deliberate chewing"--The Sunday Times (UK)
"It is a book about the essentials: life and death, cruelty and compassion. It is a book that will get in your bones, and haunt you"--Daily Telegraph (UK)
"A small, beautifully-formed tale of loss set against the brutality of badger baiting . . . Jones proves that the short novel can be as epic, and stylistically demanding as a long one. Set amid hostile nature, it reflects on loss, mourning and how the natural cycle of death and decay impacts on the soul. Not bad at 176 pages."--Arifa Akbar on the Jerwood Fiction Uncovered Prize finalists, Independent (UK)
"The Dig explores its central themes--loss, isolation, nature--through dry, punchy storytelling. Each sentence has been neatly sculpted to develop a rich poetry from the stuff of rural life."--New Statesman (UK)
"The plot is winningly sparse. The first twenty pages possess a sharp exactitude, like a taut line of barbed wire. The detail of the prose is remarkable."--Literary Review (UK)
"The Dig is a marvelous novel . . . It is raw, brutal stuff, and Jones tells it with freshly scoured clarity. There are echoes of Ted Hughes, Cormac McCarthy and Ernest Hemingway. It can be read like poetry, letting the words resonate in the skull until the tantalising patterns of its deeper meaning emerge"--The Times (UK)
"The Dig is short, dark, intense . . . It's raw, brutal stuff"--'Our Critics' Choice', The Times (UK)
"A powerful novel about isolation and loss, written in wonderful pared-down prose, from a former Betty Trask award-winner"--Observer (UK) "Must Reads"
"By turns chilling and haunting, The Dig is a visceral indictment of the continuities between the use and abuse of animals, and a meditation on the casual violence of ordinary men."--Patrick Flanery, author of Absolution
"A brilliant novel--tense, tough and haunting."--Joe Dunthorne, author of Submarine
"Take equal pinches of Hemingway and McCarthy, mix them with a huge spadeful of wild Welsh and wondrous originality, and you get The Dig. It's brave and necessary and relevant in that it steers us into a contemplation of the world's beauties by forcing us to consider their extinction. It is angry and heartbreaking and profoundly moving. Truly, it stirs the soul"--Niall Griffiths
You may also be interested in...
Simply reserve online and pay at the counter when you collect. Available in shop from just two hours, subject to availability.
Thank you for your reservation
Your order is now being processed and we have sent a confirmation email to you at
When will my order be ready to collect?
Following the initial email, you will be contacted by the shop to confirm that your item is available for collection.
Call us on or send us an email at
Unfortunately there has been a problem with your order
Please try again or alternatively you can contact your chosen shop on or send us an email at