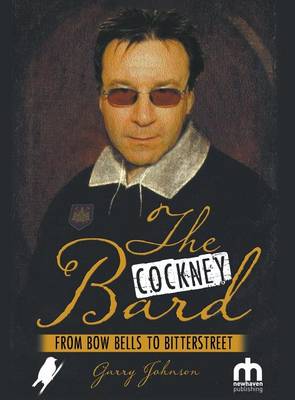 The Cockney Bard: From Bow Bells to Bitterstreet (Hardback)
Garry Johnson
(author)
Hardback
90

Pages / Published: 04/05/2016
Professor Matthew Worley It's 1981 and Britain is burning. The summer has seen riots break out across the country's inner-cities. Newspapers offer stories of 'Mob Rule' (The Sun) and a 'War on Police' (Daily Mail); roving reporters seek explanation in the 'permissive whirlwind' of the 1960s (Daily Express) or the perennial problem of urban decay. Britain is 'close to anarchy', the Daily Mirror insists, as it juxtaposes images of burnt-out cars and broken windows with a message to the government: 'Save Our Cities'. The realities that lay behind the media vision were complex. If the 1970s have since become synonymous with acute social tension and political instability, then the 1980s should really fare no better. For all Britain's being reinvented as a financial centre geared towards the interests of the entrepreneur (and the flags that flew for the Falklands War), Margaret Thatcher's premiership was book-ended by recession and disfigured by fierce industrial struggles and social disorder that culminated in the poll tax riots of 1990. Most disastrously, unemployment became endemic, pushing towards three million in 1981 and rising thereafter. As always, the young working class were particularly vulnerable to the effects of socio-economic change. Government policies designed to eschew commitment to full employment in favour of controlling the money supply and 'freeing' the market from state intervention and trade unionism ensured many were caught in a toxic combination of deindustrialisation, economic depression and political brinksmanship. Put together, youthful frustration, social disadvantage and racial tension coalesced to ferment the unrest that scarred the landscape of the Conservatives' promised 'new beginning'. There were many cultural voices that chartered the events of this time. Punk, reggae and 2-tone each, in their different but often overlapping ways, provided means of social commentary. Famously, The Specials' 'Ghost Town' was number one as the 1981 riots raged. But others, too, from The Jam through Linton Kwesi Johnson and Killing Joke, captured the moods and the anxieties that simmered in the proverbial concrete jungle. Among the most astute was Garry Johnson, whose poems provided first-hand accounts from London's 'dead-end streets'. Over a series of Oi! albums released between 1980 and 1984, and in collections such as Boys of the Empire (1982), he recorded the world as he saw it. London was a city of tower blocks: 'Alcatraz without the rocks'. The urban back streets became sites of rage, frustration, but also cultural aspiration - where 'dead end yobs' looked to 'football, boxing or rock 'n' roll' as a way out from the dole. He told truth to power. The false patriotism of self-serving elites was exposed in a Tory Party that stood 'for mass unemployment and poverty, a them-and-us society'. Simultaneously, Labour's transformation from a party built out of working-class communities to a gravy train of professional politicians was spotted early on (1982) via his 'Labour Politicians' Ain't Working Class'. Best of all were the character portraits. The 'buzz kids' and 'young offenders' getting caught up in the system; the Young Conservatives, all Daily Mail and bottle-fed; the 'boy about town', head turned by fascist lies, venting his personal insecurities through pointless racism; the 'suburban rebel' playing at lefty politics when in college before following their parent's into the establishment. Garry Johnson embodied the punk spirit. Instinctively suspicious of authority in any form, he was nevertheless committed to the DIY ethos. He was an integral part of the Oi! scene that evolved into the 1980s, a distilled version of punk's early claims to be street-level rock 'n' roll. Against the class prejudice of a mainstream media (including the NME) that too easily conflated working-class youth culture with racism and violence, Garry always presented Oi! as an expression of urban protest. 'The white working class has got more in common with the black working class than they have with the rich white middle class'. Oi! was punk and punk was OI! - a 'street level point of view', working-class kids 'having a laugh, and having a say'. As it was, Garry - more even than many of the bands he supported or wrote about - personified one of Joe Strummer's better insights: 'the truth is only known by guttersnipes'.
Publisher: New Haven Publishing Ltd
ISBN: 9781910705384
Number of pages: 90
Weight: 585 g
Dimensions: 280 x 216 x 10 mm
You may also be interested in...
Simply reserve online and pay at the counter when you collect. Available in shop from just two hours, subject to availability.
Thank you for your reservation
Your order is now being processed and we have sent a confirmation email to you at
When will my order be ready to collect?
Following the initial email, you will be contacted by the shop to confirm that your item is available for collection.
Call us on or send us an email at
Unfortunately there has been a problem with your order
Please try again or alternatively you can contact your chosen shop on or send us an email at