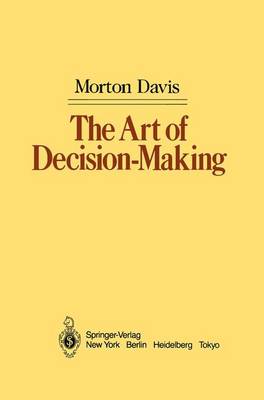 Hardback
Published: 01/11/1985
Can be ordered from our supplier
Suppose you had the chance to invest in a venture that succeeds half the time. When you fail you lose your in- vestment; when you succeed you make a profit of$1.60 for every $1.00 you invest. The odds are 8 to 5 in your favor and you should do well-casinos and insurance companies thrive under less favorable conditions. If you can invest as much as you like, as often as you like, using a betting system that guarantees you can't go broke, common sense suggests you will almost certainly make aprofitafteryou make a large numberofinvestments. In response to yourrequest for a hot stock yourastrologer tells you ABC Inc. will triple in a year (she's really a fraud and picked the stock at random). But since such stocks are rare (one in athousand) you consultan expert and, strangely enough, he confirms the astrologer. From experience you know that the expert diagnoses all stocks, good and bad, correctly, 90% of the time. Common sense suggests you have an excellent chance of tripling your money. You are chairman of acommittee ofthree. Decisions are made by majority rule but if there is no majority your vote as chairman breaks ties. Common sense suggests you will inevitably have more power to determine the outcome than the other members.
Publisher: Springer-Verlag New York Inc.
ISBN: 9780387962283
You may also be interested in...
We would love to hear what you think of Waterstones. Why not review Waterstones on Trustpilot?