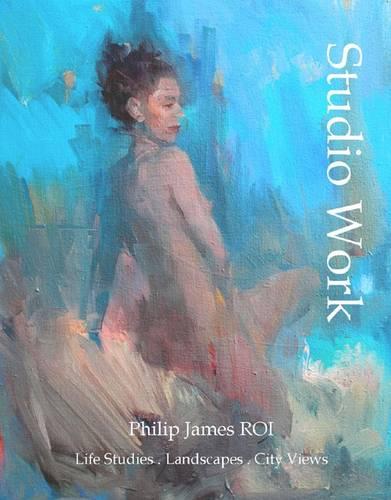 Paperback
Published: 05/07/2012
Landscape, City Views and figure studies by Philip James ROI, draws from works made 1964-2011. Moorland views, studies in Spain, Greece, Mauritius, Paris and the London's Square Mile. Work from the model in life studios. 'The painter hoists a large canvas to the easel and sorts through a sheaf of images. He picks out a favorite view of Cannon street in the City. With the broadest brush he sweeps a darkened mixture of ochre, umber and cobalt blue, laying swathes of shadow before slashes of light in cream and grey blue. Having established the suggestion of sunlit buildings against a blackened ground he puts the canvas aside to replace it with an Oxfordshire landscape, while glancing at ten more canvases that await development.' In a collection of works and artist's notes the reader is introduced to the intimate process of landscape painting; from the initial choice of the subject and theme to detail the formation of a work. Oils, watercolours, drawings and sketchbooks from 1964 to 2011 record excursions in Cornwall and Dartmoor, and abroad in France, Greece and southern Spain; with work from the model, made in life studios from 1995 to 2011.
Publisher: CV Publications
ISBN: 9781908419415
You may also be interested in...
We would love to hear what you think of Waterstones. Why not review Waterstones on Trustpilot?