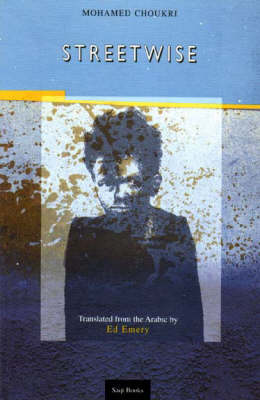 Paperback
Published: 01/09/2000
Having taken the momentous decision to learn to read and write when in his early 20s, Choukri joins a children's class at the local state school in Tangier. Here, he leads a life of desperate poverty. In order to survive, he does a bit of everything. When not at school, he hangs out in cafes, drinking and smoking kif (it's cheaper than cigarettes). On the days that he has a few coins in his pocket, he can afford a primitive doss-house, otherwise he sleeps in mosques or on the street. A wide range of "low-life" characters befriend him - the cafe habitues (some of whom are intellectuals and educated men) help him with his Arabic and widen his horizons; the local prostitutes take him home and provide a modicum of shelter and human warmth. On two occasions, he ends up in a mental hospital - the second time because he tries to kill a man who attempts to rape him. Another traumatic event is the long-drawn-out death of his mother, at which time Choukri returns to his village. This book is the second part of an autobiography of Mohamed Choukri, one of North Africa's most respected authors. Throughout his trials and vicissitudes, two things shine through - Choukri's determination to use literacy to rise above the cruel hand fate has dealt him, and his compassion for his fellow human beings who share this life of "the lowest of the low". Mohamed Choukri is the author of "For Bread Alone".
Publisher: Saqi Books
ISBN: 9780863560453
You may also be interested in...
We would love to hear what you think of Waterstones. Why not review Waterstones on Trustpilot?