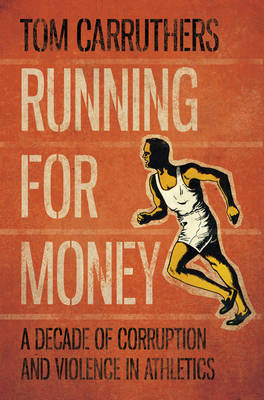 Running for Money: A Decade of Corruption and Violence in Athletics (Paperback)
Tom Carruthers
Paperback
Published: 02/04/2012
Running For Money is a journey into the fearsome cauldron of the sprint races, where acts of bribery, physical attacks and death threats were often used to influence their outcome or seek revenge. The story follows the career of Tom Carruthers, one of the top sprinters in the country, and the author's great grandfather. A very powerfully built man, over six feet in height, it was reported by the Sporting Chronicle that he had the prodigious stride of nine feet. When the fast-developing railway infrastructure of the mid-nineteenth century became established, a clutch of enterprising sports promoters transformed sprinting into a highly-organised commercial enterprise. The races, held throughout the year, were designed to produce nail-biting finishes and a vibrant gambling culture, '...at Sheffield, the birthplace and nursery of professional sprinting, hundreds of thousands of pounds are annually won and lost over handicaps...' (John Walsh, British Rural Sports, 1870). The contests were a magnet for the huge crowds of poorly-paid factory workers who paid to pass through the stadiums' doors, drawn by the excitement of the races. Never before had a colossal gambling enterprise offered such tempting rewards at venues right on their doorstep. Everything about professional running grew in the decade up to the end of the 1860s; the number of stadiums, crowds, race promoters, bookmakers, runners and gambling. Without a central governing body violence was commonplace.
Publisher: Troubador Publishing
ISBN: 9781780881539
You may also be interested in...
We would love to hear what you think of Waterstones. Why not review Waterstones on Trustpilot?