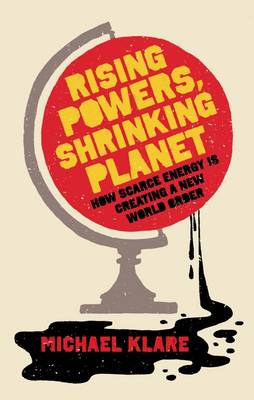 Rising Powers, Shrinking Planet: How Scarce Energy is Creating a New World Order (Paperback)
Michael Klare
Paperback
Published: 01/09/2008
From the pre-eminent expert on resource geopolitics, an indispensable account of how the world's increasing demand for ever-diminishing supplies of vital resources is radically changing the international balance of power. The price of oil has doubled in less than two years. And it is still rising. This dizzying upward spiral cannot be explained away by a temporary OPEC embargo, or a sudden flare-up in the Middle-East. Instead, it is a sign of a permanent new structure of world power, one in which market forces and military strength matter far less than the global scarcity of vital natural resources.Documenting this new dynamic, Michael Klare forecasts a future of surprising new alliances and explosive danger. As essential sources of energy rapidly deplete, governments rather than corporations are taking over the pursuit of resources. The future holds a radically altered world where the West is forced to compete with the 'Chindia' juggernaut and a resurgent Russia holds Europe to ransom. The only route to survival, Klare shows, lies in an unprecedented level of international cooperation. A window into the current oil crisis engulfing the world, this is an essential and highly relevant insight into the future of global politics.
Publisher: Oneworld Publications
ISBN: 9781851686285
You may also be interested in...
We would love to hear what you think of Waterstones. Why not review Waterstones on Trustpilot?