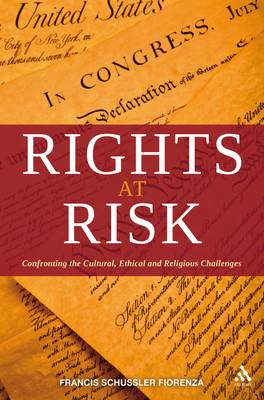 Hardback
Published: 03/10/2013
Most people regard the long development of human rights as one of the great achievements of modernity. First crystallized in the American Declaration of Independence and the French Declaration of the Rights of Man and of the Citizen, they received considerable expansion in the group of U.N. documents collectively known as the International Bill of Human Rights (1976). Yet in academic circles, the rights tradition has been severely criticized on historical, philosophical, political, cultural, feminist, and religious grounds. Rights have been variously regarded as a "fiction" that presupposes a universal human essence; a view of human nature based on egoism and self-interest; a cover for individualistic capitalism and for imperialistic practices that led to colonialism. For critics of this sort, the truths of the Declaration of Independence are anything but "self-evident." In this book, Fiorenza seeks to clarify two interrelated problems: the post-modern criticism of rights and the relation between religion and human rights. He particularly focuses on the expansion of rights in the U.N. documents, several of which have never been ratified by the United States, and argues that these latter rights, particularly the right to social welfare, better conform to a religious view of the common good. In the end, the relationship between religious belief and human rights is both critically tense and mutually creative.
Publisher: Continuum Publishing Corporation
ISBN: 9780826428141
You may also be interested in...
We would love to hear what you think of Waterstones. Why not review Waterstones on Trustpilot?