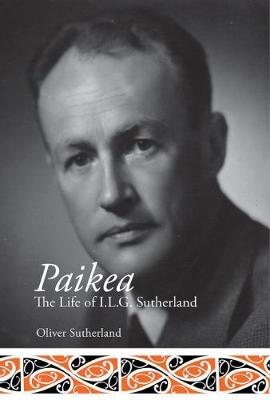 Hardback
Published: 25/10/2013
May be available in some of our shops
Examining the life of one of 20th-century New Zealand's leading academics, this biography of Ivan Sutherland also casts light on the development of race relations and biculturalism in New Zealand. Active in a host of progressive community initiatives--including establishing New Zealand's first children's psychological clinic, attacking the rise of the eugenics movement, and campaigning for public radio--Sutherland's commitment to social psychology drew him into the world of the Ngati Porou Maori tribe and led to his meeting prominent Maori politician Apirana Ngata, who would become a mentor and life-long friend. The book explores how this relationship shaped Sutherland's stance against what he considered the prevailing racialism among New Zealanders of European descent and his staunch commitment to a bicultural New Zealand. It also examines Sutherland's relationship with Karl Popper while the two were professors of philosophy at Canterbury University College, detailing how they worked together to bring Jewish war refugees from Hitler's Germany to New Zealand. This impressive biography reveals Ivan Sutherland as a sensitive, compassionate man, an enthusiastic and far-sighted advocate for Maori self-determination, and, ultimately, an individual worthy of the honorific granted to him by the Ngati Pouro: Paikea, the name of one of their legendary ancestors.
Publisher: Canterbury University Press
ISBN: 9781927145432
You may also be interested in...
We would love to hear what you think of Waterstones. Why not review Waterstones on Trustpilot?