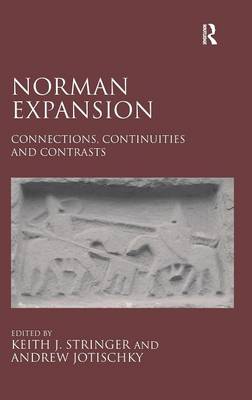 Hardback
Published: 20/09/2013
Can be ordered from our supplier
In the eleventh and twelfth centuries the Normans had a formative influence on the development of states and societies in the British Isles, southern Italy and the Levant. Their achievements still resonate powerfully today, and represent a vital field of historical study. But how far did colonial elites define themselves as Norman, and to what extent were they categorized as such by others? What were the defining attributes of the supremacies achieved by the Normans, and by other incomers associated with them, and how decisive and diverse was the impact of their influence on local power-structures and native societies? How readily did they reach accommodations with those societies, and how might their own identities be renegotiated within the context of cross-cultural encounters? And, in terms of the progress and practices of state-formation, what was the balance between 'old' and 'new'? These are some of the key questions addressed in this collection of essays, which also treats the Normans as a genuinely European phenomenon. Norman activity in the British Isles and in the Mediterranean lands receives equal coverage; and the topics explored include identities and identification, marriage policies, acculturation, the pre-existing landscapes of power and how far they were transformed, castle-building strategies, the nature of frontiers, urban government, and law and legislation. This volume therefore serves both to illustrate and to open up for fresh debate many of the salient themes concerning the Norman experience of diaspora and settlement. At the same time, it seeks to underscore how the dynamics, character and consequences of Norman expansion - and the connections, continuities and contrasts - can better be appreciated by taking the wider Norman world, or worlds, as the focus for collective study.
Publisher: Taylor & Francis Ltd
ISBN: 9781409448389
You may also be interested in...
We would love to hear what you think of Waterstones. Why not review Waterstones on Trustpilot?