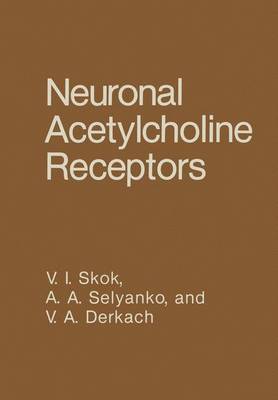 Among the different types of receptors for neurotransmitters, nicotinic acetyl choline receptors were the first to be studied systematically; at present they are very well characterized. This is due to the discovery of two very convenient objects that are endowed with nicotinic acetylcholine receptors - the skeletal muscle and the electric organ. The large size of skeletal muscle fibers, which simplifies the intra cellular recording of transmembrane potentials and currents, played a crucial role in obtaining the fIrst quantitative estimates of the activity of acetylcholine receptors and the kinetics of their interaction with ligands. On the other hand, the extremely high content of receptor protein in the electric organ tissue - two orders higher than in muscle tissue - rendered it highly suitable for studying the biochemistry of recep tors. The combination of pharmacological, electrophysiological, and biochemical approaches resulted in rapid progress in the investigation of acetylcholine receptors. Nicotinic acetylcholine receptors are also present in the neurons of autonomic ganglia, in the central nervous system of vertebrates, and in the ganglion neurons of invertebrates. Although each of these three types of receptors has its own pharma cological specificity, some of their properties are common and differ from those in the acetylcholine receptors of skeletal muscle and electric organ. One of these differences is that neuronal nicotinic receptors usually coexist in the same nerve cell with other receptors, e. g., muscarinic, serotoninergic, or peptidergic."
Publisher: Kluwer Academic Publishers Group
ISBN: 9780306110191
You may also be interested in...
We would love to hear what you think of Waterstones. Why not review Waterstones on Trustpilot?