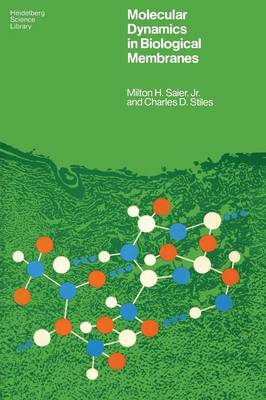 Paperback
Published: 22/12/1975
Can be ordered from our supplier
There is something fascinating about science. One gets such wholesale returns of conjecture out of such a trifling investment of fact. Mark Twain The recent explosion in ou. r knowledge of basis physiologic processes, molecular biology, and genetic regulatory mech- anisms has resulted, in large measure, from a single concep- tual advance: the realization that, at the molecular level, evolutionarily divergent organisms are more similar than different. Thus, in Escherichia coli and Homo sapiens, the enzymatic pathways for the utilization of galactose and glu- cose are the same, although more than a single sequence of enzymatic reactions can lead to the utilization of either sugar. Also, extensive studies have revealed the essential of the genetic code, the mechanism of decxy- universality ribonucleic acid (DNA) repli~ation, and the processes by which genetic information is transcribed to ribonucleic acid (RNA) and RNA is translated into protein. A detailed com- parative examination of anyone area of biologic interest, of course, reveals differences among phylogenetically distinct organisms. In prokaryotic organisms protein synthesis is initiated with N-formyl methionyl-transfer RNA (tRNA), whereas methionyl tRNA serves this function in the cyto- plasm of the eukaryote. Mechanistic differences may have evolved to accommodate the differing degrees of com- plexity of cellular construction or to coordinate functions of differentiated cells in a multicellular organism. Yet, we must realize that the basic, life-endowing molecular pro- cesses had to exist prior to extensive evolutionary diverg- ence-before the appearance of two distinct cell types.
Publisher: Springer-Verlag New York Inc.
ISBN: 9780387901428
You may also be interested in...
We would love to hear what you think of Waterstones. Why not review Waterstones on Trustpilot?