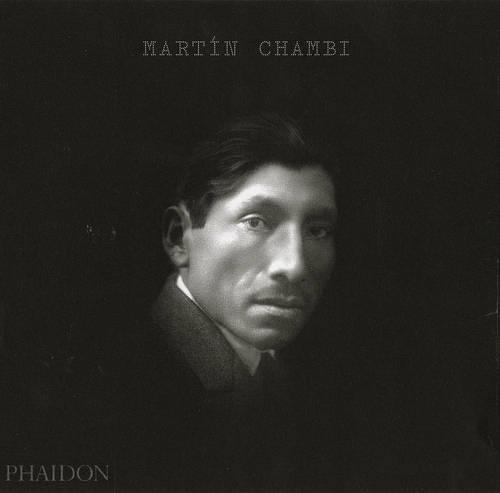 Hardback
Published: 11/09/2006
Martin Chambi was born in 1891 in a small Quechua-speaking Indian village in the Peruvian Andes. Raised in a peasant family, the community survived on farming, agriculture and mining. In 1908, Chambi left for the city of Arequipa and joined the studio of Max T Vargas as an apprentice. After nine years, Chambi was able to set up his own studio in Cuzco, a thriving cultural city which was once the centre of the Inca empire. Chambi began photographing the elite of the city posed in studio portraits, at religious, civic or family occasions. These lively images reveal a wide range of events including beauty contests, wedding processions, deathbed images and saints' day celebrations. Chambi's success in the city had much to do with the indigenismo movement. The movement was an attempt by the middle classes - the mestizo (mixed race) elite of the city - to improve the rights of the indigenous Indians and to celebrate their Inca heritage. As a Spanish-speaking Indian, married to a mestiza woman and at ease working with the wealthy townspeople, Chambi fitted the tenets of the movement perfectly. As the middle classes celebrated their Inca heritage, Chambi would photograph mestiza women proudly wearing Inca dress in his studio and would travel up to Machu Picchu to photograph the socialities picnicking amid the ruins of the Inca citadel. Machu Picchu was discovered by Hiram Bingham in 1911, and Chambi's numerous photographs of the site are among the first non-scientific photographs taken there. Alongside his work in the city, Chambi travelled extensively in the Andes, rediscovering his native country and the life and work of his own people, the indigenous Quechua-speaking Indians. Able to speak their language and accepted among the people, Chambi was the only photographer allowed to work freely in the communities and able to convey the social complexity of the Andes. Although Chambi is the first Amerindian photographer to receive international acclaim, his importance as one of the great photographers of the twentieth century is yet to be fully realised. Virtually unknown outside his native country at the time of his death in 1973, the 'discovery' of Chambi's work outside Latin America began in 1979, when a number of his prints were shown in the United States and England in exhibitions curated by the American photo-historian, Edward Ranney. Widespread exhibitions across the United States and Europe in the 1980s and 1990s led to the spread of Chambi's fame. However, his work is still to be completely discovered - only a small number of Chambi's archive of approximately 30,000 glass-plate images have ever been exhibited. This comprehensive monograph includes many unpublished photographs from this little known archive.
Publisher: Phaidon Press Ltd
ISBN: 9780714845715
You may also be interested in...
We would love to hear what you think of Waterstones. Why not review Waterstones on Trustpilot?