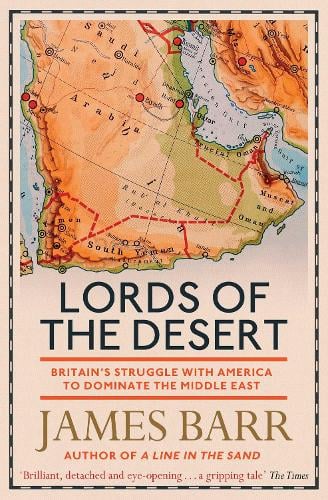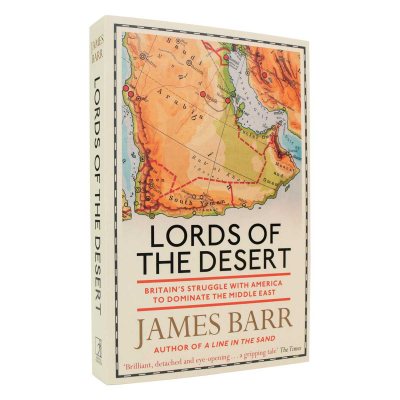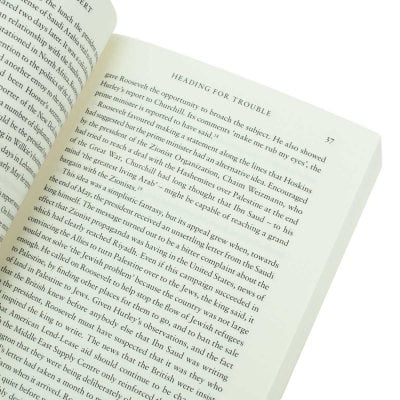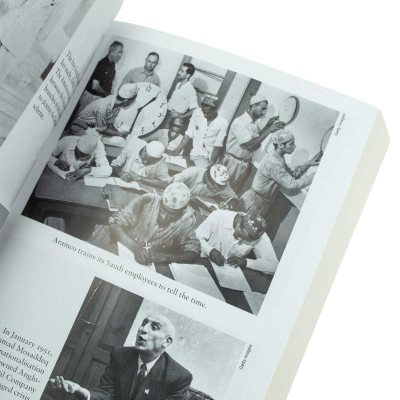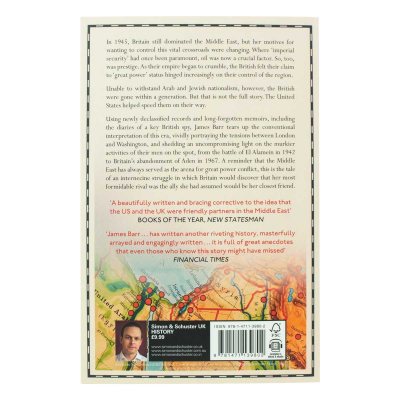 Lords of the Desert: Britain's Struggle with America to Dominate the Middle East (Paperback)
James Barr
(author)
Paperback
416

Pages / Published: 01/07/2019
Laying siege to the idyll of the Special Relationship, the author of the bestselling A Line in the Sand sheds new light on the scramble for power, oil and influence between Britain and America in the post-war Middle East. Barr draws on extensive research and previously unreferenced archive material to form a compelling account of double dealing and political brinksmanship.
Our Non-Fiction Book of the Month for July 2019
Upon victory in 1945, Britain still dominated the Middle East. She directly ruled Palestine and Aden, was the kingmaker in Iran, the power behind the thrones of Egypt, Iraq and Jordan, and protected the sultan of Oman and the Gulf sheikhs. But her motives for wanting to dominate this crossroads between Europe, Asia and Africa were changing. Where `imperial security' - control of the route to India - had once been paramount, now oil was an increasingly important factor. So, too, was prestige. Ironically, the very end of empire made control of the Middle East precious in itself: on it hung Britain's claim to be a great power.
Unable to withstand Arab and Jewish nationalism, within a generation the British were gone. But that is not the full story. What ultimately sped Britain on her way was the uncompromising attitude of the United States, which was determined to displace the British in the Middle East.
The British did not give in gracefully to this onslaught. Using newly declassified records and long-forgotten memoirs, including the diaries of a key British spy, James Barr tears up the conventional interpretation of this era in the Middle East, vividly portraying the tensions between London and Washington, and shedding an uncompromising light on the murkier activities of a generation of American and British diehards in the region, from the battle of El Alamein in 1942 to Britain's abandonment of Aden in 1967. Reminding us that the Middle East has always served as the arena for great power conflict, this is the tale of an internecine struggle in which Britain would discover that her most formidable rival was the ally she had assumed would be her closest friend.
Publisher: Simon & Schuster Ltd
ISBN: 9781471139802
Number of pages: 416
Dimensions: 198 x 130 x 26 mm
---
MEDIA REVIEWS
'A masterful account of Anglo-American rivalries that shaped the modern Middle East after WWII-brilliant storytelling with a rich cast of characters, Lords of the Desert is irresistible reading.' - Eugene Rogan, author of The Fall of the Ottomans
'With its oil and its waterways, the Middle East was and remains a first step for any rising world power, and also the final trap for empires on the decline. In this lively page-turner, Barr unearths the obscure history of our disastrous engagement with the Middle East today-and of our own imperial decline.' - Elizabeth F. Thompson, Mohamed S. Farsi Chair of Islamic Peace, American University
'Many of the events in this book will be familiar, but instead of presenting them from the more usual perspectives of the Cold war confrontation between the US and Russia, or Imperial withdrawal, James Barr considers them instead from the angle of US-British rivalry. This is refreshing, but it is perhaps also closer to the angle from which many contemporaries would have considered the Suez canal crisis of 1956 or the coup that removed Mohammad Mosaddeq in 1953, for example. This book is therefore not just an excellent, lively account of salient events in this period in the history of the Middle East; it also opens up some new ways to think about them.' -- Michael Axworthy, author of A History of Iran: Empire of the Mind
'In this compelling new book, James Barr recalls a now forgotten story of British-American competition for power in the Middle East during and after their victory in the Second World War. This is essential, gripping history with major relevance for those who wish to understand that tortured region today.' - Nicholas Burns, Professor, Harvard University and former Under Secretary of State
'High adventure and covert action meet in this account of a momentous power shift that decisively shaped today's world. Lords of the Desert reshapes our understanding of the modern Middle East-and also helps explain how the United States became a global power.' - Stephen Kinzer, author of All the Shah's Men and Overthrow
'James Barr lifts the curtain on British plotting and intrigue in the Middle East. A wonderful raconteur, Barr brings to life the characters whose schemes and miscalculations brought an end to Britain as a great power. Meticulously researched, Lords of the Desert provides ample evidence as to why people in Middle Eastern countries remain so suspicious of Western intentions. A superb book.' - Emma Sky, author of The Unraveling
'An essential book for understanding the modern Middle East-and a thrilling read to boot.' - Alex von Tunzelmann, author of Blood and Sand
'The middle decades of the twentieth century were ground zero for U.S. involvement in the modern Middle East. In this deeply researched and marvelously readable account, James Barr explains how Americans' entry into the region was achieved at the expense of the main previous western power there, Great Britain. By illuminating this crucial moment of imperial transition, Barr provides vital background for understanding the turbulent Middle East-U.S. relationship that has evolved since.' - Hugh Wilford, author of America's Great Game: The CIA's Secret Arabists and The Shaping of the Modern Middle East
'Excellent ... When Mr Barr comes to describe the 1953 coup against Mosaddegh his book reads like a page-turning spy thriller.' - Bartle Bull, Wall Street Journal
'A beautifully written and bracing corrective to the idea that the US and UK were friendly partners in the Middle East.' - John Bew, New Statesman
'Thoroughly researched and splendidly readable.' - Lucy Beckett, TLS
'If you enjoy reading about international politics and espionage, you will love this book.' - Matthew Elliott, City AM
'Mr Barr's canvas is large, and he daubs it with colour and human interest.' - The Economist
'A rattling good read of a familiar story presented from an altogether different and fascinating, perspective.' - Ali Ansari, History Today
'A brilliantly written account that serves as a useful reminder that alliances and history can be deceptive' - Peter Frankopan, author of The Silk Roads
'James Barr... has written another riveting history, masterfully arrayed and engagingly written. Like a good conversation, it is full of great anecdotes that even those who know this story might have missed.' - Financial Times
You may also be interested in...
×
Download the Waterstones App
Would you like to proceed to the App store to download the Waterstones App?
Reserve online, pay on collection
Alternatively, for multiple items you may find it easier to
add to basket
, then pay online and collect in as little as 2 hours, subject to availability.
Thank you for your reservation
Your order is now being processed and we have sent a confirmation email to you at
When will my order be ready to collect?
Following the initial email, you will be contacted by the shop to confirm that your item is available for collection.
Call us on or send us an email at
Unfortunately there has been a problem with your order
Please try again or alternatively you can contact your chosen shop on or send us an email at