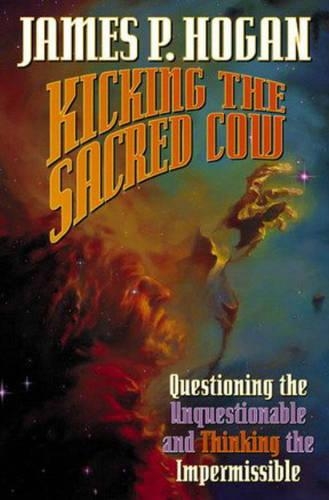 Book
Published: 01/07/2004
Galileo may have been forced to deny that the Earth moves around the Sun; but in the end, science triumphed. Nowadays science fearlessly pursues truth, shining the pure light of reason on the mysteries of the universe. Or does it? As best-selling author James Hogan demonstrates in this fact-filled and thoroughly documented study, science has its own roster of hidebound pronouncements which are Not to be Questioned. Among the dogma-laden subjects he examines are Darwinism, global warming, the big bang, problems with relativity; radon and radiation, holes in the ozone layer, the cause of AIDS, and the controversy over Velikovsky. Hogan explains the basics of each controversy with his clear, informative style, in a book that will be fascinating for anyone with an interest in the frontiers of modem science.
Publisher: Baen Books
ISBN: 9780743488280
You may also be interested in...
We would love to hear what you think of Waterstones. Why not review Waterstones on Trustpilot?